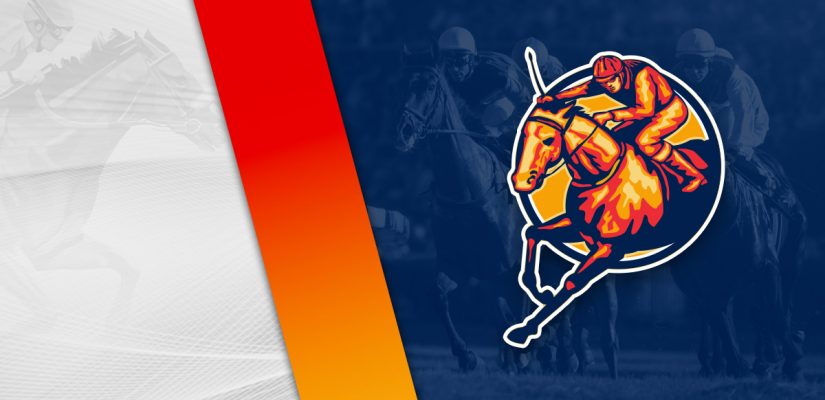 There are nine racecourses open for wagering on Wednesday. There is afternoon and twilight racing available under the lights. Penn National Race Course and Charles Town both have evening racing tonight.
We're deep into the Road to the Kentucky Derby and it's going to be a big day this coming Saturday. There are three big prep races to get to on Saturday, most notably the $1,250,000 Arkansas Derby (Gr. 1) and $1,000,000 Florida Derby (Gr. 1).
Both of our targets on Wednesday are in the evening at Penn National and Charles Town. Charles Town has eight races worth $164,300 in prize money.
Head below for our best Charles Town picks on March 30, 2022.
Race 1
(1) Noble Present
+1500 (15/1)
(2) Keen Machine
+100 (1/1)
(3) Nanny's Machine
+1200 (12/1)
(4) La Reina Susan
+1000 (10/1)
(5) Miss Seductive
+180 (9/5)
(6) My Bridget Verdot
+500 (5/1)
Post Time: 7:00 p.m. EST
Distance: 6 ½ Furlongs
Purse:$18,100
The first race in West Virginia at Charles Town is an $18,100 event covering 6 ½ furlongs. Look at Miss Seductive and Keen Machine to do well on these terms.
Miss Seductive is winless in three attempts, but could have a good opportunity to strike on Wednesday. She is 8th, 4th, 6th in three races and seeing something easier tonight.
In her latest outing, Miss Seductive finished 6th on January 20 for a $32,256 assignment. Before that attempt, she finished 4th on New Year's Day in a $21,145 event.
This is easier and maybe yield better results for Miss Seductive. Keen Machine is winless in nine races, finishing 2nd, 3rd, 2nd in her last three.
She most recently placed 2nd behind Red Wine Time by 5 ¾ lengths in a $25,641 race. This was encouraging and more of the same would likely put Keen Machine in the winner's circle.
Race 2
(1) Sarah Bellum
+2000 (20/1)
(2) Rhythm Tree
+1500 (15/1)
(3) Totally Perfect
+140 (7/5)
(4) Love California
+600 (6/1)
(5) Moonlight Miss
SCRATCH
(6) My Dream Girl
+1200 (12/1)
(7) Christine's Cosmo
+400 (4/1)
(8) Sunday Swagger
+600 (6/1)
Post Time: 7:30 p.m. EST
Distance:7 Furlongs
Purse:$13,300
Race 2 is a $13,300 event covering 7 furlongs on the dirt. Christine's Cosmo and Totally Perfect should run well in this one.
Christine's Cosmo has a win in seven entries. She finished 3rd, 4th, 4th in her last three attempts, with a win back on December 3 in an $18,700 event.
Since then, Christine's Cosmo has finished 8th, 3rd, 4th, 4th. In her most recent race, she finished 4th for a $12,100 prize.
Totally Perfect is 1 for 14 and might have something to prove on Wednesday. She has finished in the top-3 in four of her previous five races, though fell out of reach in her latest attempt.
Totally Perfect finished 4th in a $19,261 race on March 13. That was disappointing, but she's down in class and should do better in this one.
Race 7
(1) Tequila Fog
+450 (9/2)
(2) Imagine Victory
SCRATCH
(3) R Averie Lynn
+500 (5/1)
(4) Uncaptured Ruby
+1500 (15/1)
(5) Marvella Nasty
+120 (6/5)
(6) Distorted Splendor
+2000 (20/1)
(7) Dinner at Five
SCRATCH
Post Time: 9:49 p.m. EST
Distance: 7 Furlongs
Purse:$34,900
Race 7 is a $34,900 event covering 7 furlongs on the dirt. Tequila Fog and Marvella Nasty should have a nice chance in this race.
Tequila Fog is 5 for 18 in her career and top-2 in four straight events going into tonight. She has placed 2nd in three straight events entering Wednesday night.
In her most recent race, Tequila Fog placed 2nd behind Escape Fund by 2 ½ lengths in a $30,800 event. Prior to that attempt, the mare placed behind Baci by 1 ¾ lengths for $34,608.
Marvella Nasty is 5 for 15 and 1st, 1st, 3rd, 3rd, 1st, 5th in her previous six assignments. She had a 7 ½ length blowout over Tequila Fog on January 22 for a $37,632 purse.
After finishing 5th on February 11 in a $49,440 purse at Laurel Park, Marvella Nasty takes her talents to Charles Town in a $34,900 race. This should look good on her.