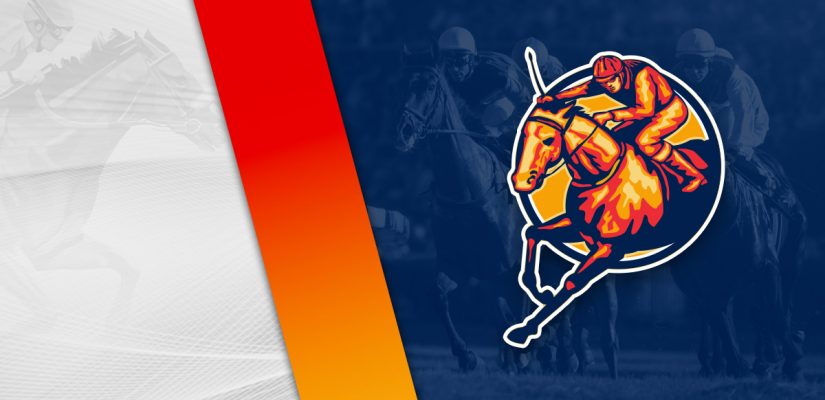 We have horse racing picks in the afternoon and evening hours on Wednesday. From Kentucky to West Virginia, TheSportsGeek has you covered with picks on the ponies. Keeneland is the biggest track on the calendar for Wednesday.
The biggest stakes racing will also be at Keeneland again on Saturday.
A week after the Toyota Blue Grass (Gr. 1), the $400,000 Lexington Stakes is the final race on the Road to the Kentucky Derby. All eyes are already on the Kentucky Derby in less than a month at Churchill Downs.
Our first look on Wednesday afternoon is at Keeneland and then we're heading over to West Virginia for the evening card at Charles Town. Charles Town has eight races worth $199,700 in prize money tonight. Head below for our best Charles Town picks on April 13, 2022.
Race 3
(1) Count the Shells
+500 (5/1)
(2) Majestic Seas
+120 (6/5)
(4) Distant Thunder
+450 (9/2)
(5) Gaming Jack
+1500 (15/1)
(6) Epic West
+2000 (20/1)
(7) Willie the Whale
+1000 (10/1)
(8) I'd Like to Know
+800 (8/1)
Race 3 is a $15,700 event covering 4 ½ furlongs on the dirt. Expect to see Count the Shells and Majestic Seas to put up big work in this assignment.
Count the Shells is 3 for 13 and should be in contention after a big performance on March 25. He's finished 8th, 3rd, 11th, 1st in his previous four outings and a bit inconsistent.
He is coming off a 1 ¼ length win for a $14,500 purse. This was a nice response after finishing 11th in a $21,000 event on January 25.
Majestic Seas is 5 for 36 and 1st, 1st, 6th in his previous three outings. He most recently finished 6th in a $27,000 assignment.
Majestic Seas couldn't keep up after a $17,600 win by 2 lengths on February 11. It was his second win in a row following a 1 ¼ win in the same class.
Back down in class after struggling in a $27,000 race, Majestic Seas should be a tough gelding to beat.
Race 4
(1) Money Mike
+800 (8/1)
(2) Bull Meechum
+160 (8/5)
(3) Fiber Strong
+450 (9/2)
(4) Remys Showtime
+400 (4/1)
(5) Forever Takes Time
+1500 (15/1)
(6) Super Jordan
+800 (8/1)
(7) Morgan County
+1000 (10/1)
Race 4 is a $33,900 event covering 4 ½ furlongs on the dirt. Expect solid work from Fiber Strong and Bull Meechum in the final furlong.
Fiber Strong is 3 for 13 and has shown something recently despite a poor showing in his last outing. He's 1st, 7th, 2nd, 2nd, 5th in his last five attempts entering Wednesday.
Fiber Strong finished 5th for a $36,300 prize on March 26 after placing 2nd for a $30,800 prize a month earlier. This race should put Fiber Strong in the mix.
Bull Meechum is 4 for 10 and 1st, 1st, 3rd, 1st in his previous four entries. He beat Remys Showtime by 2 ½ lengths in a $36,300 event last time out on March 26.
Bull Meechum also won a $19,800 and $13,200 purse. This looks like a good spot for him to find another win on Wednesday.
Race 7
(1) Hannahs Red Ruby
SCRATCH
(2) Musical Cat
+300 (3/1)
(3) No More Mischief
SCRATCH
(4) Deemed Essential
+600 (6/1)
(6) Timeisgolden
+800 (8/1)
(7) Golden Sweets
+5000 (50/1)
(8) Stand By You
+350 (7/2)
(9) Brandyurafinegirl
+5000 (50/1)
(11) Thats Pretty Nice
+800 (8/1)
Race 7 is a $33,900 assignment covering 6 ½ furlongs. Stand by You and Musical Cat should have a solid presence in this one.
Stand by You is 1 for 9 and she should look better in this one than recently. The filly has finished 5th, 6th, 4th in her previous three attempts.
In her last race, Stand by You finished 4th in a $64,000 event. She's taking a step down in class after struggling as of late.
This should provide Stand by You with a much better opportunity to go in with a win on Wednesday. Musical Cat will be the best to oppose Stand by You.
Musical Cat has finished 2nd, 4th, 7th, 3rd, 5th, 1st in his previous six attempts. The filly is coming off a win by a head over for a $29,000 purse on March 10.
She looks like good value at this price under the lights on Wednesday night.