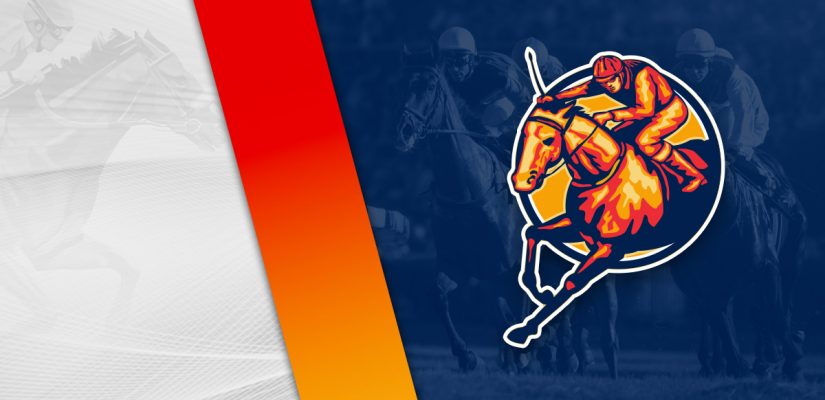 We're on the racetrack in the evening hours under the lights on Wednesday. There is twilight racing in Charles Town, Evangeline Downs, and Penn National Race Course tonight. We're at Penn National and Charles Town on Wednesday night.
If you miss the afternoon cards, there is racing under the lights. We're covering twilight cards at
Penn National Race Course
and Charles Town tonight.
Charles Town at Hollywood Casino in West Virginia has eight races worth $214,700 on Wednesday night. Head below for our best Charles Town picks on April 20, 2022.
Race 4
(1) Keen Machine
+120 (6/5)
(2) Tapping South
+350 (7/2)
(3) Love California
+1000 (10/1)
(4) My Dream Girl
+800 (8/1)
(5) Sunday Swagger
+400 (4/1)
(6) Moonlight Miss
+450 (9/2)
Race 4 is a $13,300 event covering 6 ½ furlongs on the dirt. Look at Moonlight Miss and Keen Machine to have a solid opportunity to get this one done.
Moonlight Miss is 1 for 15 in her career and 4th, 6th, 2nd in her previous three assignments. In her most recent attempt, Moonlight Miss placed 2nd behind Partly Dandy by 5 ½ lengths for a $12,100 prize.
That was a good attempt after finishing 6th for an $18,700 purse. The class drop helped put Moonlight Miss back into contention.
Keen Machine is a one-time winner through ten attempts. In his most recent race, Keen Machine beat Miss Seductive by 6 ½ lengths for an easy clear in a $20,600 race.
She has finished top-3 in four straight going into Wednesday, going 2nd, 3rd, 2nd, 1st. Look for Keen Machine to remain in good form with the inside rail tonight.
Race 6
(1) Quid Pro Quo
+250 (5/2)
(2) Mio Graceland
+400 (4/1)
(3) Let's Get Physical
+800 (8/1)
(4) Charitable Visit
+450 (9/2)
(5) Ponticello
+350 (7/2)
(6) Lil Mr Matt
+450 (9/2)
(7) Jacklightning
+1200 (12/1)
Race 6 covers 7 furlongs for a $33,900 purse. Look at Charitable Visit and Quid Pro Quo to have a good chance in this event tonight.
Charitable Visit is 7 for 40 and coming off a strong effort on March 31. The gelding beat Aaron's Tap by 3 ¼ lengths for a $16,900 prize.
This was a nice performance after placing 2nd behind Catfish by 1 ½ lengths in a $30,800 event. Look for Charitable Visit to be a competitive runner on Wednesday night.
Quid Pro Quo is 2 for 9 and finished in the top-3 in six of seven attempts going into this one. In his last three outings, Quid Pro Quo has finished 1st, 5th, 1st.
He is coming off a 1 length win for a $21,800 prize on April 8. That was a nice go for Quid Pro Quo. The No. 1 has the inside rail and should look good tonight.
Race 7
(1) Bright Dawn
+450 (9/2)
(2) Froggy the Gremlin
+400 (4/1)
(3) Master This
+600 (6/1)
(4) Stormin Rocket
SCRATCH
(5) Noballstwostrikes
+250 (5/2)
(6) Strong Lil Kokomo
+600 (6/1)
(7) Jaxjaxxorjacks
+1200 (12/1)
(8) Happy Years
+1500 (15/1)
The final race at Charles Town is a $35,100 feature event covering 7 furlongs. Froggy the Gremlin and Noballstwostrikes should get involved in the stretch run.
Froggy the Gremlin is 1st, 4th, 1st, 4th in four races. Two races back, Froggy the Gremlin defeated So Courageously by ¾ lengths in a $30,800 event.
That was a nice performance, but Froggy the Gremlin didn't look as strong on March 24. In that race, Froggy the Gremlin finished 4th on March 24 in a $35,100 race.
Noballstwostrikes is 2nd, 1st, 4th, 3rd, 1st in five races in his career. He is coming off a nice performance, beating Penguin Parade by a neck in a $33,900 race.
That was a good showing after finishing 3rd on February 25 in a $31,900 event. Noballstwostrikes is going to be hanging around the front with a chance to strike.