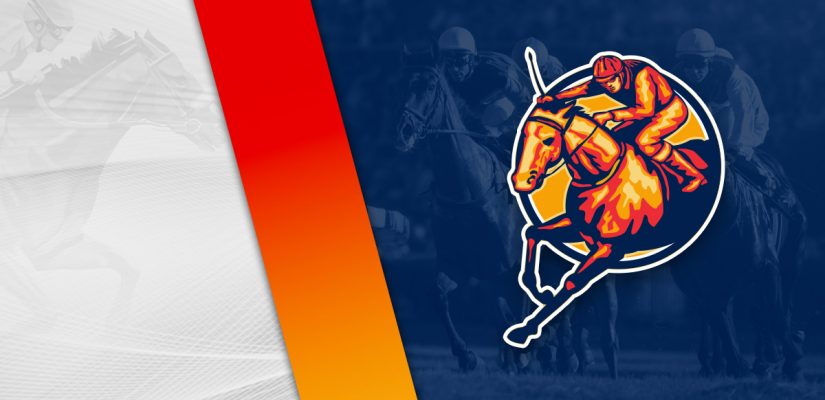 We are playing the evening card at Penn National Race Course and Charles Town. There is afternoon and twilight racing on the card Friday.
Penn National is located in Pennsylvania and Charles Town in West Virginia. Charles Town is at Hollywood Casino, so you can play at the casino and the ponies on Friday night.
The feature racing is at Oaklawn Park this weekend. The $1,000,000 Oaklawn Handicap (Gr. 2) and $1,000,000 Apple Blossom Handicap (Gr. 1)
Charles Town has eight races worth $167,000 on Friday night. For more horse racing picks, check out our Penn National Race Course page. Head below for our best Charles Town picks on April 22, 2022.
Race 3
(1) Curve Appeal
+800 (8/1)
(2) Carnival Lucky
+180 (9/5)
(3) Hazy Winter
+250 (5/2)
(4) Not for Me
+1500 (15/1)
(5) Castle's Tuffy
+450 (9/2)
(6) Waveinyouinthedust
+350 (7/2)
(7) Bads Lil Lady
+2000 (20/1)
Race 3 is a $13,300 event covering 6 ½ furlongs. Look for Curve Appeal and Carnival Lucky to run well in this event.
Curve Appeal made her debut on March 17 and didn't do the best. She finished 6th in a $29,700 assignment and immediately will drop in class tonight.
Carnival Lucky is winless in four attempts with a good run most recently. The filly placed 2nd behind Pettyforuthoughts by 1 ½ lengths in a $12,100 assignment.
That was good progress after finding a $29,700 race much too tough. Down in class again on Friday night, expect Carnival Lucky to clear late in the stretch.
Race 6
(2) To the Front
+120 (6/5)
(3) Fluent in Sarcasm
+1500 (15/1)
(4) Zaino Boyz
+300 (3/1)
(6) Barnstorm
+2000 (20/1)
(7) Han Sense
+1500 (15/1)
Race 6 is a $24,200 event covering 4 ½ furlongs. Look at Impetuous and To the Front to be too good for the rest in this event.
Impetuous is 5 for 22 and coming off a nice win on March 23. That was an impressive 2 ½ length win in a $16,900 assignment.
He looked good on February 18 in a $20,900 race as well. A jump to $24,200 shouldn't hurt too much against this field.
To the Front is 12 for 33 in his career and 1st, 1st, 1st, 6th, 2nd, 1st in his previous six attempts. He is coming off a nice score by Primal Destiny by a half-length in a $23,00 event.
This gelding placed 2nd behind Commanding General by 6 ¼ lengths in a $25,295 event. That was a nice performance as well.
Against this field, To the Front should have enough with a repeat performance of either of those outings.
Race 7
(2) The Sky Is Falling
+200 (2/1)
(4) The Better One
+800 (8/1)
(5) Someday is Today
+250 (5/2)
(6) Mady Rose
+1000 (10/1)
(8) Moonlit Shadow
+600 (6/1)
Race 7 is a $33,900 event covering 6 ½ furlongs. This looks like a race between Someday Is Today and The Sky Is Falling should have a good run in the seventh event.
Someday Is Today is 2nd, 1st, 1st, 1st, 6th in five attempts. The filly won a $31,900 event over Heretodaygonmanana by 7 lengths. That was impressive.
However, Someday Is Today was empty on March 25. She fell off to 6th for a $38,700 prize. The Sky Is Falling is 1st, 5th, 1st, 1st in four races.
In her most recent race, The Sky Is Falling beat Aim's Jubilee by 2 lengths in a $75,000 event. This was after a 1 ½ length $75,000 victory.
Look for The Sky Is Falling to close this ace out with a win.