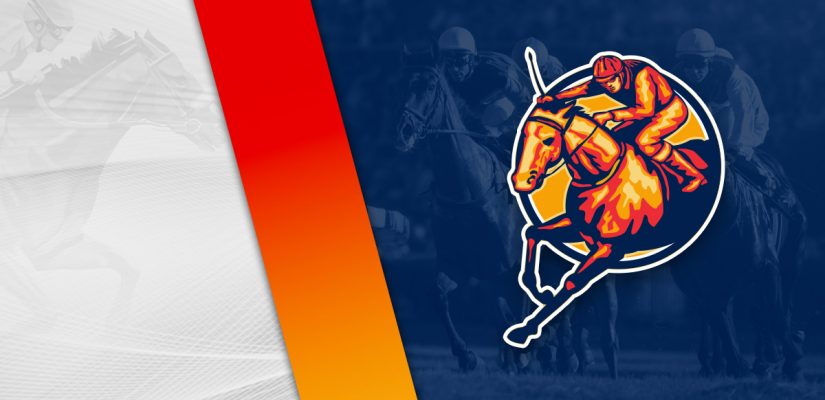 The horse racing card is open on Friday with decent action on the racetrack. The feature race on the weekend before the Kentucky Derby is the $250,000 San Francisco Mile (Gr. 3) at Golden Gate Fields on the turf.
It's a fairly small card a weekend before the big show at Churchill Downs. At this point in the year, there is usually a true leading contender to win the Kentucky Derby. That isn't the case in 2022.
No Clear Contender at Churchill Downs
Epicenter is the favorite to win the Kentucky Derby, but his odds aren't the most convincing at +450.
We're playing evening cards at Penn National and Charles Town at Hollywood Casino on Friday night. Charles Town has $231,800 worth of racing tonight. Head below for our best Charles Town picks on April 29, 2022.
Race 1
(4) Tuesday Too
+600 (6/1)
(5) Ninety Proof
+800 (8/1)
(6) Midnight Brass
+180 (9/5)
The first race at Charles Town is a $32,700 assignment covering 6 ½ furlongs on the dirt. Moiraine and Midnight Brass could engage in a duel in Race 1.
Moiraine has finished 4th, 3rd, 3rd, 4th, 4th, 3rd in six-career races. In her most recent outing, Moiraine showed 3rd in a $32,700 event.
This was small improvement after finishing 4th on March 3 for a $29,700 race. This filly has the experience over Midnight Brass, but I'm not so sure it's going to help.
Midnight Brass will make his debut after promising morning workouts. As a first-time runner, expect Midnight Brass to have a good chance.
He's hot at 4 furlongs with times of 48.60, 48.80, and 48.20 seconds. Against this field form like that should hold up. Expect a big chance for the rookie.
Race 3
(1) Yessiroffice
+1200 (12/1)
(2) Wager Worthy
+800 (8/1)
(3) Alli Bobby
+180 (9/5)
(4) It's a Real Honor
+1000 (10/1)
(5) Ice Crusher
+160 (8/5)
(6) Officer Cally
+350 (7/2)
Race 3 is a $32,700 event on Friday night. Look for Alli Bobby and Ice Crusher are likely to be involved in the stretch.
Alli Bobby is making her debut and should make some noise as a first-time runner. The filly is going to have a nice chance in this one as a rookie.
She was timed at 49.60 seconds at 4 furlongs on March 26 and 38.20 seconds in back-to-back 3-furlong workouts.
Ice Crusher is 2nd, 3rd in two career revents. As a rookie, Ice Crusher placed 2nd in a $29,700 event on October 15.
He came back to finish 3rd on March 17 for a $29,700 prize. This is a touch up in class, but not a race with the toughest foes.
Race 7
(1) Hobe Sound
+1000 (10/1)
(2) Rrace Day Warrior
+1500 (15/1)
(5) Midnight Act
+400 (4/1)
(7) Dixie Drawl
+300 (3/1)
Race 7 is a $37,300 assignment on the dirt. Consider a look at Dixie Drawl and Outlier to get the win tonight.
Dixie Drawl is 7th, 7th, 4th, 6th in her previous four outings and needs something easier. A transfer from Laurel Park to Charles Park should help out well.
In his most recent attempt, Dixie Drawl finished 6th for a $63,448 purse. That was too tough. Expect much better from Dixie Drawl at this level.
Outlier is 7 for 27 and 1st, 6th, 1st in his previous three races. In his most recent outing, he beat Jammin Jimtown by 9 ¼ lengths in a blowout for $34,990.
It was a wire-to-wire clinic by Outlier. He drew clear early and had a 5 ½ length lead going into the stretch. Another performance like that and it's going to be another win tonight.