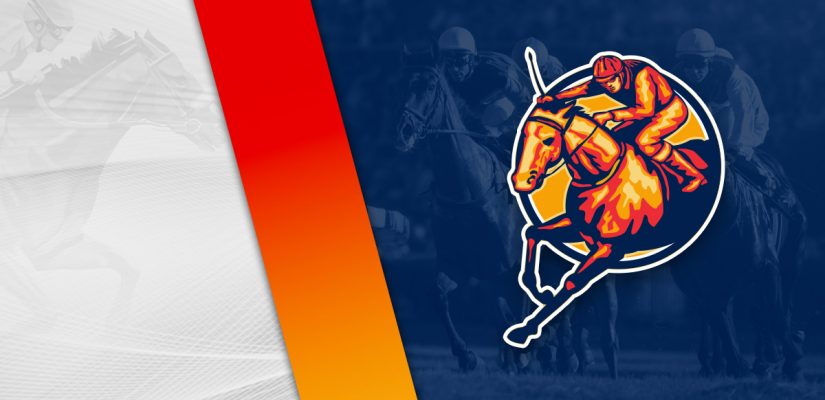 Are you looking for horse racing well into the night on Thursday? TheSportsGeek has picks for the Charles Town card in West Virginia this evening. If you want something in the afternoon and the early evening for stakes racing at Saratoga, then we have you covered as well.
The $125,000 Rick Violette Stakes is the feature race on Thursday. We're at
Saratoga
and then changing gears at Charles Town later in the evening.
Charles Town has eight races worth $162,200 in prize money entering this card. Head below for our best Charles Town picks on July 21, 2021.
Race 4
(1) Cristiano Boy
+400 (4/1)
(2) Chase Lil Me
+1500 (15/1)
(3) Pull Up My Socks
+350 (7/2)
(4) Comeonturnmeloose
+1500 (15/1)
(5) Duke of Cork
+500 (5/1)
(6) Quiet Justice
+600 (6/1)
(7) Change Your Luck
+180 (9/5)
(8) Ydouhavetobesomean
+1500 (15/1)
Let's get started in West Virginia at Charles Town with a $20,600 event covering 6 ½ furlongs. Pull Up My Socks and Change Your Luck should be significant contenders to get to the wire first.
Pull Up My Socks is winless in ten attempts, with maybe better to come on Thursday night. He's finished 6th, 7th, 4th in his previous three assignments.
In his latest race, Pull Up My Socks finished 6th for a $32,700 assignment. A class drop to $20,600 should put him in contention. Change Your Luck is in a similar spot, with no wins in eight career starts.
Change Your Luck most recently finished 8th on June 30 for a $32,700 prize. He had finished 5th a race earlier for a $32,700 prize on June 16.
Despite the loss, his speed figures have been better than Pull Up my Socks. Change Your Luck is probably the best after an encouraging effort tonight.
Race 7
(1) Power Sonde
+1200 (12/1)
(2) Heretodaygonmanana
+250 (5/2)
(4) Excuses Excuses
+1000 (10/1)
(5) Ex Rated
+1200 (12/1)
(6) Sarah's Warrior
+500 (5/1)
(7) Love to Zoom
+200 (2/1)
Race 7 is a $23,000 event covering 7 furlongs on the dirt. Katalima and Love to Zoom are high on my shortlist to win the seventh at Charles Town.
Katalima is a two-time winner in 32 attempts. She has finished 5th, 2nd, 2nd in her previous three starts. That mare won a $23,000 event on May 28, though was disqualified after exchanging contact with a foe.
After the DQ, Katalima didn't appear in the best form on June 24, though. She finished 5th for a $35,100 purse on June 24.
Back down in class, though, expect her to have a chance in this one. Love to Zoom might have something to say about that from the outside, though.
Love to Zoom is 2 for 13 and finished 4th, 3rd, 2nd in her previous three assignments. In her latest start, Love to Zoom finished 4th in a $35,100 event.
This was after a decent performance to show 3rd on May 28 for a $23,000 purse. Look for Love to Zoom to be a top player on these terms tonight.
Race 8
(1) Siente La Brisa
+5000 (50/1)
(2) Silver Rules
+1200 (12/1)
(3) Ninety Proof
+3000 (30/1)
(4) Church Key
+600 (6/1)
(5) New Age Bad Girl
+1200 (12/1)
(6) Sayyestothelady
+200 (2/1)
(8) Pretty Castle
+400 (4/1)
(9) Tuesday Too
+1500 (15/1)
(10) Lemonsondesurprise
+400 (4/1)
The final event at Charles Town tonight is a $32,700 event covering 4 ½ furlongs. Expect All Caps and Sayyestothelady to give a good account in the finale on Thursday.
All Caps made her debut on June 2 and did well as a first-time runner. The filly showed 3rd for a $32,700 purse and should do better on improvement.
Her workouts suggest that All Caps should be in the fray, too. All Caps was clocked at 48.40 seconds in a recent 4-furlong workout.
Sayyestothelady is banging hard on the door and is likely going to be let in soon. It could be Thursday night. In five career starts, she's finished 2nd, 2nd, 2nd, 5th, 5th.
In her most recent outing, Sayyestothelady placed 2nd behind Shenandoah Cat by ¾ lengths for $32,700. Despite the loss, she finished well and has been running fine in this class.
Sayyestothelady has a big chance of getting it done tonight.