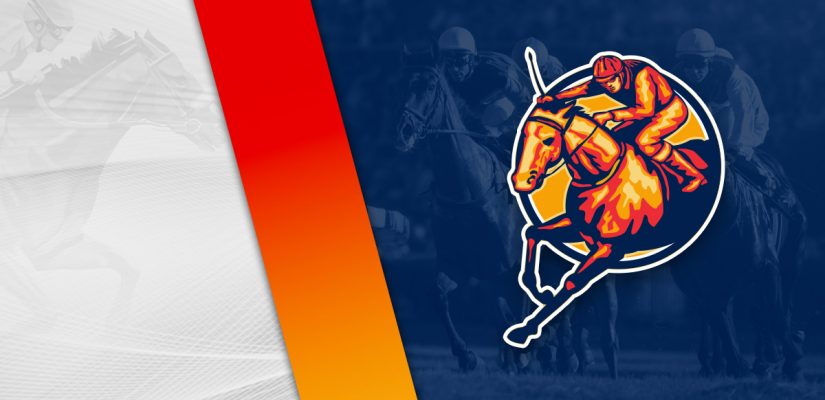 The NBA season is in the books, as the Golden State Warriors were crowned the champions for the 2021-22 season last night. Soon the Stanley Cup will be awarded to the Lightning or Avalanche. That will leave Major League Baseball as the only major sport for betting.
Horse Racing Always Available
Besides Christmas, there is horse racing ongoing throughout the year. While the summer is generally a slow time for betting, there is still plenty of ponies, golf, and auto racing. So no, baseball isn't the only sport for wagering.
We're looking at Monmouth Park and Hollywood Casino at Charles Town in the evening hours. Charles Town has eight races worth $176,100 in prize money available. Head below for our best Charles Town picks on June 17, 2022.
Race 1
(1) Orangeburg
+350 (7/2)
(5) In the Limelight
+1000 (10/1)
(7) Country Outlaw
+2000 (20/1)
The first at Charles Town is a $32,700 event covering 6 ½ furlongs on the dirt. Orangeburg and Road Slew should have a big say in Race 1.
Orangeburg has finished 4th, 4th, 7th in three attempts in his career. He finished 4th in a $32,700 event on June 4.
Orangeburg did the same a month earlier in the same class. Will the trend continue? I think he has the talent to do better.
Road Slew has finished 3rd, 2nd, 5th in three races. In his latest trip, Road Slew showed 3rd for a $32,700 purse. That was a decent run after placing 2nd in the same grade on May 11.
He's competitive in this class and should be the best versus a beatable field.
Race 3
(2) Chartered Course
+1500 (15/1)
(3) Rocket Ballad
+3000 (30/1)
(5) Siente Al Amor
+1200 (12/1)
(6) Secret Swirl
+600 (6/1)
(7) Longstradamus
+1000 (10/1)
(8) Red Hot Toddy
+200 (2/1)
Post Time: 8:02 p.m. EST
Distance:6 ½ Furlongs
Purse:$32,700
The third at Charles Town is a $32,700 event covering 6 ½ furlongs. This should be a good one between Red Hot Toddy and Taxit.
Red Hot Toddy is winless in seven races, but keeps getting close. He has placed 2nd in five straight races going into tonight.
In his most recent attempt, Red Hot Toddy placed 2nd behind Windsor's Tracker by 1 ¾ lengths for a $32,700 purse.
Taxit is 7th, 2nd, 7th in three races. He placed 2nd behind Rare Stripe by 7 ½ lengths in a $39,000 event on March 25.
In his latest start, Taxit finished 7th for a $46,000 purse. That was an empty performance, with Taxit breaking badly and stumbling out the gate and never getting involved.
Down to a $32,700 event, Taxit is likely to have a much better chance.
Race 7
(1) Majestic Seas
+350 (7/2)
(2) Morgan County
+1500 (15/1)
(4) Grumpelstiltskin
+450 (9/2)
(5) Rocket Sound
+1500 (15/1)
(6) Dan the Man Can
+500 (5/1)
(7) Not a Trick
+400 (4/1)
(8) Rush to the Castle
+1200 (12/1)
Race 7 is a $29,700 event for a short 4 ½ furlong sprint. The seventh should go between Majestic Seas and Be Be Bop in the stretch run.
Majestic Seas is 6 for 39 and finished 2nd, 3rd, 1st in his previous three attempts. He's finished in the top-3 in nine of his previous ten assignments.
Majestic Seas defeated Willie the Whale by 2 ¼ lengths in a $15,700 event. In his latest appearance, Majestic Seas placed 2nd behind Be Be Bop by a neck in what was nearly an upset on May 19.
Be Be Bop was expected to win and got it done, but it was too close. In any case, he's much the best in this field and also has stakes experience.
He's 1st, 4th, 2nd, 1st, 1st, 1st in his previous six attempts. Before the win against Majestic Seas, Be Be Bop struggled in 4th as the favorite on April 27.
Despite that failed trip, Be Be Bop is the most talented and should win if he's interested tonight.