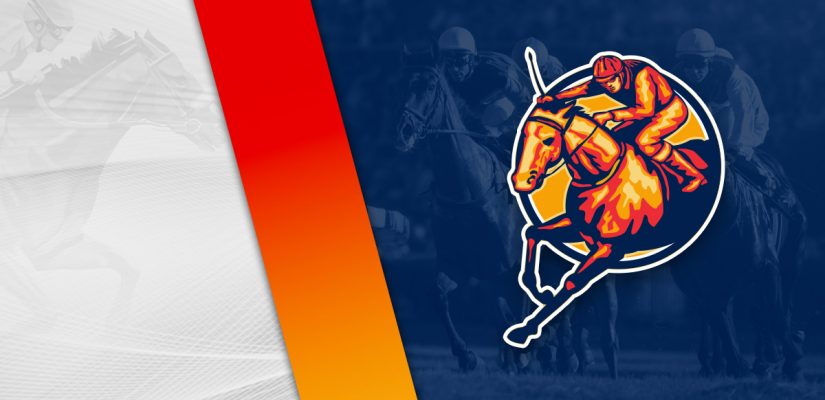 We return to the racetrack on Wednesday afternoon looking for winning ponies. It was a success at Thistledown and the Horseshoe Indianapolis. Both tracks were profitable and we're looking for the same this afternoon.
The 2022 Preakness Stakes is coming up this weekend at Pimlico Race Course. There will be no Triple Crown bid, but there are horses to bet on at Pimlico on Saturday.
For Wednesday, we're at Thistledown in Ohio and Charles Town in West Virginia. Charles Town is a twilight card in the evening, with $196,500 in prize money available.
Head below for our best Charles Town picks for May 18, 2022.
Race 3
(1) Find Your Boaz
+1500 (15/1)
(2) My Candy Biz
+1500 (15/1)
(3) Dynamic Day
+350 (7/2)
(4) Golden Answer
+400 (4/1)
(5) Count the Shells
+300 (3/1)
(6) Quad Eights
+450 (9/2)
(7) Charlie Potatoes
+250 (5/2)
Race 3 is a $15,700 event covering 6 ½ furlongs on the dirt. Golden Answer and Charlie Potatoes should be top contenders to hit the wire first.
Golden Answer is 3 for 12 and should have a chance to bounce back in this one. He's 8th, 5th, 5th, 1st in his previous four attempts.
Back on September 22, Golden Answer beat Martin Man by 2 ½ lengths for a $30,800 purse. In his most recent race, he finished 8th for a $15,400 prize on November 4.
Charlie Potatoes is 3 for 19 and 1st, 2nd, 3rd, 2nd, 1st, 3rd in his previous six outings. The gelding is coming off a 4 ¼ length win over Buzzhound on April 15 in a $14,500 race.
He was in good form on March 25 as well, placing 2nd behind Count the Shells by 1 ¼ lengths in the same class. This $15,700 assignment should be in his wheelhouse.
Race 6
(1) Lady Storm
+600 (6/1)
(2) Good Karma
+350 (7/2)
(3) Our Diamond Girl
+200 (2/1)
(4) College Kid
+800 (8/1)
(5) Tiz the Reason
+500 (5/1)
(6) Alpine Moon
+250 (5/2)
Race 6 is a $38,700 event covering 4 ½ furlongs on the dirt. Look at Our Diamond Girl and Alpine Moon to have a good chance at the top prize.
Our Diamond Girl is 9 for 17 with a good shot at the hat-trick on Wednesday. She is coming off back-to-back $33,000 wins on October 16 and November 3.
In her latest win, Our Diamond Girl defeated College Kid by 1 ¾ lengths. She's been on a layoff since then, and makes her reappearance at Charles Town tonight.
Alpine Moon is 13 for 43 and the top-3 in eight straight performances. In her most recent attempt, Alpine Moon beat Good Karma by 3 lengths in a $38,700 event on April 28.
If Alpine Moon duplicates that performance, a win is going to be within his reach tonight in a small upset from the outside.
Race 8
(2) Ju Ju's Heat
+1000 (10/1)
(3) Lil Perfect
+1000 (10/1)
(4) Medal Genius
+600 (6/1)
(5) Swiss Horizon
+400 (4/1)
(6) Night Flight
+250 (5/2)
(7) Warriorinthehouse
+800 (8/1)
(8) Trueno Fuerte
+1000 (10/1)
Post Time: 10:17 p.m. EST
Distance:4 ½ Furlongs
Purse:$20,600
Race 8 is a $20,600 event covering 4 ½ furlongs. This is a short sprint to the wire, which should see Swiss Horizon and Night Flight have a good trip.
Swiss Horizon doesn't have a win in 14 career races, though this looks like a decent chance. She finished 4th, 5th, 4th, 4th in her previous four outings.
In her latest race, Swiss Horizon finished 4th for an $18,700 purse on March 16. He was coming off a similar performance a month earlier, finishing 5th in a $29,700 event.
Night Flight has finished 4th and 6th in two career races. As a rookie, he finished 4th on February 14 in a $27,000 assignment.
He came back to finish 6th on February 25 in the same grade. His morning workouts suggest he's capable of much better. Down in class to $20,600, expect Night Flight to be the best with the improvement shown.