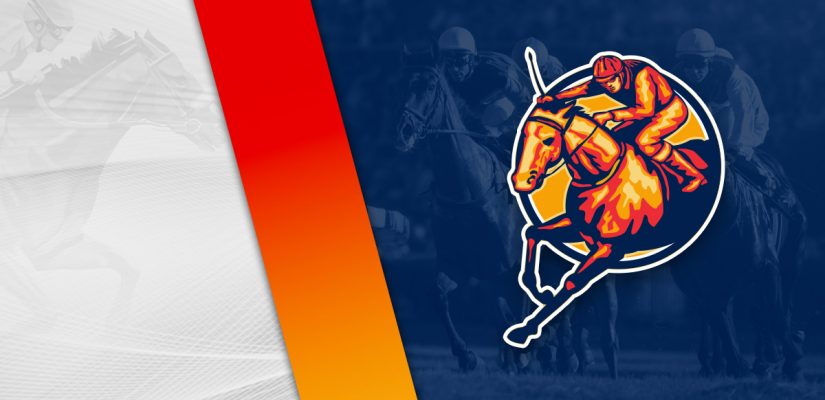 West Virginia dominates primetime racing under the lights between Mountaineer Park and Charles Town. It works out well for them, with some of the bigger races out of the way during the afternoon hours.
Charles Town is in the spotlight, as they have a twilight card on Wednesday night. We have two evening cards in our sights at Evangeline Downs and Charles Town.
On the betting markets at Bovada, Epicenter has moved up as the favorite over Zandon. Money is likely to shift odds considerably over the next few days.
If you are looking for more horse racing picks, check out what we have at Evangeline Downs for this card. Charles Town has eight races worth $194,700 in West Virginia tonight.
Head below for our best Charles Town picks for May 4, 2022.
Race 2
(2) My Candy Biz
+1500 (15/1)
(3) Gaming Jack
+1200 (12/1)
(5) Quad Eights
+180 (9/5)
(6) Count the Shells
+450 (9/2)
(7) I'd Like to Know
+1500 (15/1)
Race 2 is a $15,700 event covering 4 ½ furlongs. Kukulkan and Quad Eights should be in the mix with a chance at a duel in the stretch.
Kukulkan is 3 for 53 and looking to continue running well after two of his three wins have been since November. In his last win, Kululkan beat Distant Thunder by 2 lengths for a $13,200 purse in December.
He placed 2nd behind Zaino Boyz by 5 ¼ lengths in a $16,000 race on February 2. That was a decent chance for Kukulkan, though he fell off to 6th on February 25.
Quad Eights probably has enough to overtake Kukulkan from the outside. He is 3 for 25 in his career and finished 1st, 6th, 2nd in his previous three.
The gelding defeated 2 ¼ lengths for a $13,200 purse on February 17. That form would be well enough to top this field today.
In his last start, he didn't get there but came close. Quad Eights placed 2nd behind Jungle Warrior for a $15,700 purse. Jungle Warrior was much the best by over 7 lengths.
This should be easier for Quad Eights to navigate on Wednesday. Expect the best from him.
Race 4
(1) Sky of Gold
+600 (6/1)
(2) Motivated Speaker
+3000 (30/1)
(3) Never for Speight
+1500 (15/1)
(4) I Was Run Nan
+1200 (12/1)
(5) My Handsome Man
+500 (5/1)
(7) Violent Rock
+200 (2/1)
Race 4 is a $32,700 event covering 6 ½ furlongs. Violent Rock and Gorun should be in top form with a chance for a win tonight.
Violent Rock is 4th, 3rd, 7th, 9th, 6th in five career races. In his most recent attempt, Violent Rock was 6th in a $47,361 event.
That was too tough, but a class drop should put the gelding in contention. Gorun is 4th, 3rd, in two races.
He should be the toughest test for Violent Rock. Gorun finished 4th on his debut run March 10 for a $24,000 prize.
In his sophomore start, Gorun showed improvement to show 3rd for a $32,700 purse on April 8. That was nice improvement and is likely open to further improvement.
Expect Gorun to be the one to beat in Race 4 at Charles Town.
Race 6
(1) Command the Cat
+100 (1/1)
(2) Frathouse Music
SCRATCH
(3) Auburn Mill
+350 (7/2)
(4) Jeffery Scott
+1000 (10/1)
(5) Lil Mr Matt
+450 (9/2)
(6) Never Compromise
+600 (6/1)
Race 6 is a $23,000 event covering 7 furlongs on the dirt. Look for Auburn Mill and Command the Cat to put up good performances in this one.
Auburn Mill is 8 for 21 and knows how to find the winner's circle. He's coming off back-to-back wins and can complete the hat-trick.
Auburn Mill most recently beat Brian's Avenue by 8 lengths for a $15,700 purse. Despite the class jump to $23,000, expect Auburn Mill to be competitive for a win.
Command the Cat is 9 for 33 and 4th, 1st, 6th in his previous three outings and dropping in class after a stakes experience. He won on March 31 in a $23,000 event by 1 ½ lengths.
The gelding finished 6th in the $75,000 Confucius Say Stakes on April 23 and drops back to a comfortable level at $23,000. This looks like his to win over Auburn Mill.