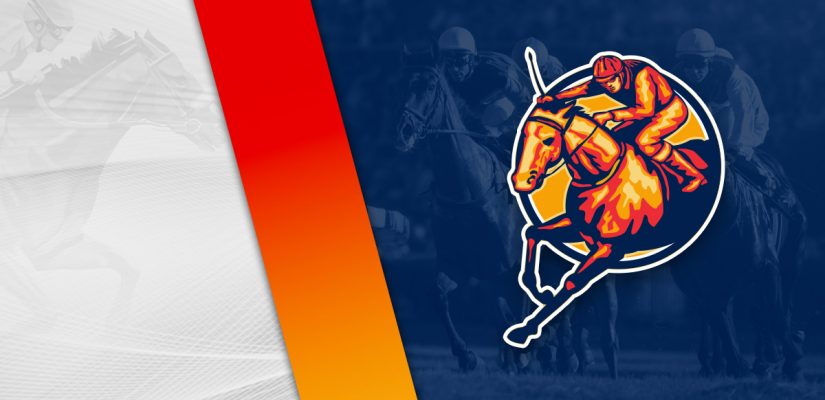 There is no shortage of horse racing on Friday. It's a packed day with NBA, NHL, college basketball, and college football on the schedule. Then there's of course horse racing for the pony players. Whether you want to play afternoon or evening cards, there is more than enough to go around.
BetOnline is offering 17 thoroughbred cards in North America on Friday. There are a handful of stakes races, but nothing worth talking about much. The biggest race is just a $150,000 event in the Advent Stakes at Aqueduct.
We have a lot to talk about on Saturday at Aqueduct. The $750,000 Cigar Mile Handicap (Gr. 1) is on the docket tomorrow afternoon in New York. I'm at Aqueduct on Friday afternoon, and then going to play an evening card in West Virginia.
Charles Town has eight races worth $178,800 in prize money on the dirt. Head below for free Charles Town picks for December 3, 2021.
Race 1
(1) Weave It Quixote
+1200 (12/1)
(2) Mio Graceland
+600 (6/1)
(4) Cedar Runs Castle
+160 (8/5)
(5) Prince Jacob
+500 (5/1)
(6) Bull Meechum
+350 (7/2)
(7) Executive Prize
+500 (5/1)
Post Time: 7:00 p.m. EST
Distance:4 ½ Furlongs
Purse:$19,800
The first race at Charles Town on Friday night is a 4 ¼ furlong event for a $19,800 purse. Atrani and Cedar Runs Castle should be the top contenders for a win in Race 1.
Atrani is a one-time winner through ten attempts, going 4th, 6th, 1st in her previous three attempts. In her last run, Atrani beat Megalondon'srevenge by 8 ½ lengths in a $18,700 assignment.
That was impressive after finishing 6th on October 22 for a $29,700 prize. The drop in class helped, and he's staying put in a winnable class again tonight.
Cedar Runs Castle is 1 for 7 in his career, and has finished 1st, 3rd, 2nd, 3rd in his previous four outings. He's gone top-3 in six straight attempts.
In his most recent race, Cedar Runs Castle showed 3rd in a $30,800 race. This was after placing 2nd behind Warrior's Estate by a neck in the same grade.
Down against this competition for a $19,800 purse, Cedar Runs Castle should be tough to beat tonight.
Race 4
(1) Christine's Cosmo
+100 (1/1)
(2) Gram's Gal
+1000 (10/1)
(3) Signs of Jealousy
+800 (8/1)
(4) My Best Girl
+2000 (20/1)
(5) Lapua Brass
+1200 (12/1)
(6) See that Girl
+250 (5/2)
(7) Diggin for Dough
+600 (6/1)
Post Time: 8:32 p.m. EST
Distance:4 ½ Furlongs
Purse:$18,700
Race 4 is a $18,700 event covering 4 ½ furlongs on the dirt. Consider a look at See That Girl and Christine's Cosmo for the top prize.
See That Girl has finished 8th, 5th, 12th, 6th, 7th in five attempts in her career. She is looking for something easier after finishing 7th on October 22 in a $27,615 event.
See That Girl finished 6th prior to that run in a $36,225 event on October 3. It's time for a drop in class after those two attempts.
Christine's Cosmo has finished 3rd, 4th in two attempts. In her first go, she showed 3rd in a $40,000 event on April 21.
In her last outing as a sophomore, Christine's Cosmo finished 4th for a $38,000 purse. She is running fine, but needs something easier.
This should do the trick on Friday night at Charles Town for Christine's Cosmo.
Race 6
(1) Just Ask Me
+600 (6/1)
(2) Cherokee Castle
+120 (6/5)
(3) Ex Rated
+1000 (10/1)
(4) Tuesday Too
+450 (9/2)
(5) Swiss Horizon
+800 (8/1)
(6) Warriorinthehouse
+800 (8/1)
Post Time: 9:32 p.m. EST
Distance:4 ½ Furlongs
Purse:$29,700
Race 6 is a $29,700 event covering 4 ½ furlongs on the dirt. Cherokee Castle and Tuesday Too should be tough runners in this one.
Tuesday Too made her debut on November 12 in a $38,000 assignment. The filly should be better in this down with experience and down in class.
Her workouts at 3 furlongs have been fine, with times of 35.80 and 37 seconds. Cherokee Castle has finished 3rd, 2nd, 2nd in her career.
She most recently placed 2nd behind Thunder Punch by 2 ¾ lengths for a $29,700 purse. It was the same result on October 22, placing 2nd behind Denali d'Oro by 1 ¾ lengths in a $29,700 race.
If Tuesday Too doesn't improve a whole lot, then expect Cherokee Castle to have the inside edge in Race 6.