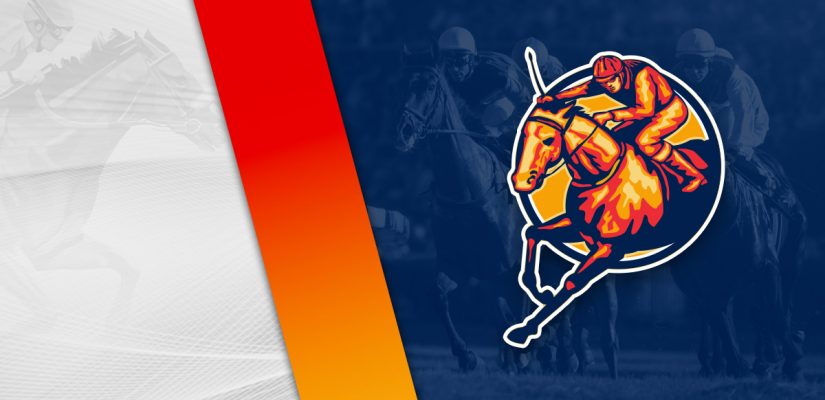 The BetOnline racebook has a decent card with nine racecourses booked. They are all thoroughbred race tracks beside a quarter horse meeting at Louisana Downs.
The most notable tracks operating are Fair Grounds Race Course and Gulfstream Park. We have an afternoon and evening card covered on Wednesday.
We're at Turfway Park in Kentucky and then heading to Charles Town later in the evening in West Virginia. Charles Town has eight races worth $130,900 in prize money.
Head below for our best Charles Town picks for March 9, 2022.
Race 1
(1) Canvas Art
+500 (5/1)
(2) Talented Corinna
+600 (6/1)
(3) Mary Brown
+1500 (15/1)
(4) Midnight Regret
+400 (4/1)
(5) Orbit Mars
+120 (6/5)
(6) Awesome Lawson
+350 (7/2)
Post Time: 7:00 p.m. EST
Distance: 4 ½ Furlongs
Purse:$29,700
The first race at Charles Town covers 4 ½ lengths for a $29,700 purse. Awesome Lawson and Orbit Mars should be involved in this stretch run.
Awesome Lawson is 2nd, 4th in two career starts and looking for better after regressing on January 28. She placed 2nd behind Reign On and On by ¾ lengths for a $29,700 purse.
That was a good look, but Awesome Lawson fell to 4th on January 28 for $29,700. She will be asked to do better on Wednesday.
Orbit Mars has appeared in two races on January 23 and February 17. She placed 2nd behind Kymmies Chardonnay by a neck for a $30,336 purse and then 3 ¼ lengths behind in the same grade.
This one is on the easier side and should favor Orbit Mars from the outside. In a small field, Orbit Mars should clear in the stretch.
Race 2
(1) Mashugana
+1500 (15/1)
(2) Ellie Bear
+1200 (12/1)
(3) Partly Dandy
+180 (9/5)
(4) Moonlight Miss
+1000 (10/1)
(5) My Dream Girl
+500 (5/1)
Post Time: 7:30 p.m. EST
Distance: 7 Furlongs
Purse:$12,100
Race 2 covers 7 furlongs for a $12,100 purse. Partly Dandy and Tizbit should have a chance at a win in this one.
Partly Dandy is 3 for 13 in her career and 5th, 3rd, 4th in her previous three outings. Two races back, Partly Dandy showed 3rd for an $8,800 prize.
He came back to finish 4th on December 15 in a $15,400 assignment on December 15. Tizbit should do well standing up to Partly Dandy in this one.
Tizbit is 3 for 12 and finished 1st, 6th, 1st, 4th in his previous four attempts. The filly struck on November 10 in a $21,200 event.
In her next and most recent race, she finished 4th for $17,600 on February 19. All the way down to $12,100, you have to give Tizbit some support to win in Race 2.
Race 6
(1) Callinghercollins
+450 (9/2)
(2) Anchor's Firstlady
+600 (6/1)
(3) My Expensive Gift
+1500 (15/1)
(4) Coral Summer
+1200 (12/1)
(5) Cheese Louise
+500 (5/1)
(7) Nurse Tompkins
+160 (8/5)
Post Time: 9:21 p.m. EST
Distance:6 ½ Furlongs
Purse:$13,200
Race 6 covers 6 ½ furlongs for a $13,200 purse on Wednesday night under the lights. K K Can and Nurse Tompkins should get into the mix on these terms this evening.
K K Can is 2 for 8 and should be a danger to the rest. Callinghercollins and Nurse Tompkins are likely to run well.
Callinghercollins is 2 for 16 and 1st, 5th, 6th in her previous three assignments. She won three races back in a $17,600 event by a head on November 19.
Following that assignment, Callinghercollins finished 6th on February 5 in a $13,200 race. That was discouraging going into Wednesday.
Nurse Tompkins is 5 for 26 and in good form after appearing in stakes races. The mare might have only finished 5th, 5th, 7th in her last three races, but this is much easier after a considerable class drop from over $30,000.
The No. 7 has to be worth a look at this level tonight.