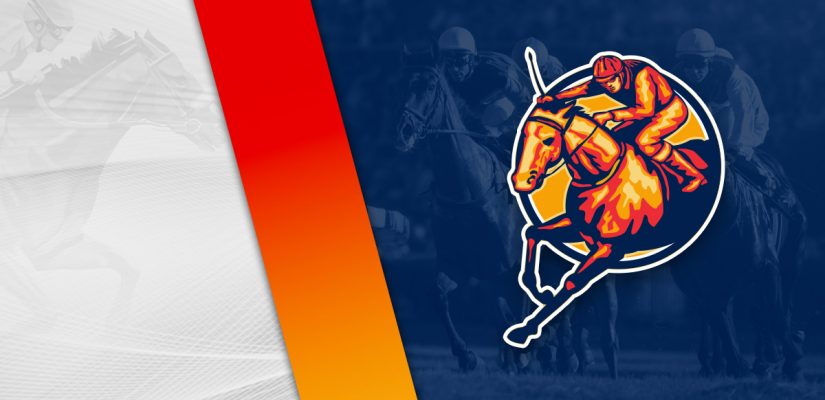 Saturday presents a fairly brisk card in North America. It's the calm before the storm in November. The $6,000,000 Breeders' Cup Classic (Gr. 1) is scheduled for November 7 at Keeneland in Lexington, Kentucky. Kentucky is always a good place to have the Breeders' Cup Classic at. Unlike a lot of the other notable Grade 1 races throughout the year, the Breeders' Cup Classic doesn't have a permanent home. Last year it was held at Santa Anita Park in California, and now it's back to Kentucky.
The biggest race in North America is the $200,000 Lexus Raven Run Stakes (Gr. 2) at Keeneland on Saturday. You're not going to find any big time stakes racing at Charles Town on Saturday night, but there will be racing under the lights in West Virginia. Charles Town is putting on a nine-race card with a total of $131,000 in prize money available.
As you may already be aware, BetOnline is currently down. As an alternative, you can access MyBookie for a 8% cash back rebate. That's 1% better than what BetOnline offers, so you might want to stick with them as your No. 1 horse racing out. For more horse racing picks, head over to our Keenelage page for a look at the Lexus Raven Run Stakes. Head below for our free Charles Town picks for October 17, 2020.
Race 3
(3) Phonemyposseagain
+400 (4/1)
(4) Bearcatkitten
+1500 (15/1)
(5) Wizard of Odds
+1500 (15/1)
(6) On This Day
+350 (9/2)
Post Time: 8:02 p.m. EST
Distance:4 ½ Furlongs
Purse:$12,500
Our first selection on Saturday night at Charles Town for a $12,500 purse. It will only take 4 ¼ furlongs to complete this race, so stamina is not exactly the name of the game in Race 3. Phonemyposseagain and Lion Lord should have a solid opportunity to cash a win here. Phonemyposseagain is 14 for 36 in his career and went on an unstoppable run from May 24, 2019 to January 24.
Phonemyposseagain won and won over and over again. When it was all said it done, he won eight straight events, and then after losing in the Gold Watch Overnight Stakes on February 22, Phonemyposseagain responded with a win in a $24,500 race on May 23. However, since then, Phonemyposseagain has been held out of the winner's circle in three trips.
He placed 2nd in back-to-back events, and then was completely outmatched for 5th in his most recent outing on September 25. That equated to dead last. Could Phonemyposseagain be running out of gas after going on that epic eight-race romp? At least from that outing, it certainly looked like he might be running out of stream.
Lion Lord gets a transfer from Laurel Park to Charles Park for Saturday. The last time Lion Lord was at Charles Park, he won on February 8 to cap off a four-race winning streak. Four of his last five wins have been in much tougher races at Laurel Park. He came up short in his last two entries at Laurel Park to show 3rd in a $18,540 and $21,260 event. This is a much easier assignment, and with Phonemyposseagain showing signs of slowing down, look for a Lion Lord win.
Race 7
(2) Princess Penelope
+1000 (10/1)
(3) Eclipticals Viski
+400 (4/1)
(4) Sunflower Rose
+1500 (15/1)
(5) Shall We Dance
+2000 (20/1)
(6) Jean Grey
+2000 (20/1)
(9) Carolina Bambina
+2000 (20/1)
Post Time: 10:02 p.m. EST
Distance:6 ½ Furlongs
Purse:$10,500
Race 7 is our next stop at Charles Town on Saturday night. This event will cover 6 ½ furlongs for a $10,500 purse. Hendaya and Eclipticals Viski should battle down the stretch in this one. Eclipticals Viski is coming off the best performance of her career on September 25. In the first six races of her career, she went nowhere to finish outside of the top-3 in all of those performances. However, Eclipticals Viski was able to bypass show and place money and went straight for the win on September 25.
Eclipticals Viski won by 2 ¾ lengths over Dynacastle in a $10,000 event. She was a fairly hefty underdog in that race, but came through with the effort of her life. Prior to that outing, she was a winner, but DQ'd and sent all the way to the back for 8th because of interference. In her next performance, Eclipticals Viski was able to make up for that poor showing and show that the win was no fluke. She did not need to interfere to get the win in that September 25 outing.
Hendaya has been in good form recently to finish 3rd, 3rd, 2nd in her previous three races. She placed 2nd behind Catherines Warrior as a favorite in her last performance on September 26. Hendaya finished 2 ½ lengths behind the winner in that race. Disappointing after dropping in class to a winnable level for Hendaya. Back at it again on Saturday, Hendaya should have some redemption in Race 7 on Saturday night.
Race 8
(1) Cape Lookout
+1000 (10/1)
(2) Singanothersong
+500 (5/1)
(4) Jack Straight
+200 (2/1)
(5) Start from Scratch
+800 (8/1)
(6) Union Grace
+800 (8/1)
(7) Hobe Sound
+350 (7/2)
(8) My Eminence
+450 (9/2)
Post Time: 10:32 p.m. EST
Distance:6 ½ Furlongs
Purse:$17,000
Race 8 is a late one at Charles Town tonight. If you are looking for some late night action, then Race 8 is for you. Singanothersong and Jack Straight are on my shortlist in this event. Singanothersong is catching some pretty attractive odds on the morning-line.
This gelding was on a four-race win streak from late 2019 and into early 2020. However, since then it's been tough sledding in getting back to the winner's circle. He has finished 6th, 7th, 3rd, 7th, 8th, 4th after going on that hot streak.
It's been anything but hot for Singanothersong since then, though give him and his connections credit for trying out some tougher races. Three of those outings were stakes racing, with the most recent on September 7 in the $100,000 Laurel Dash Stakes.
That was way too tough for him and it showed on the scoreboard, as Singanothersong came in 8th after weakening hard going into the stretch. That was at 5 ½ furlongs. He managed to beat two other horses, but wasn't able to accomplish anything else.
Singanothersong moved down to a $46,350 race on October 2 and held up better to finish 4th. In his most recent win on January 4, Singanothersong won in a 7 length blowout in a $14,700 event. Jack Straight could hold Singanothersong down in this race, but does not hold the experience of Singanothersong in stakes races.
He's gone 1st, 1st, 3rd in his previous three outings, with a win by a neck in a $18,540 race, 1 ¼ length win for $22,000, and lastly 3rd in a $21,630 assignment on September 18. Jack Straight slides down a bit in class, but nothing compared to what Singanothersong has had to deal with since February.
All of his entries since then have been for purses over $45,000. This is the easiest assignment for Singanothersong in quite some time. He certainly holds a better chance of winning than the 5/1 morning-line suggests.