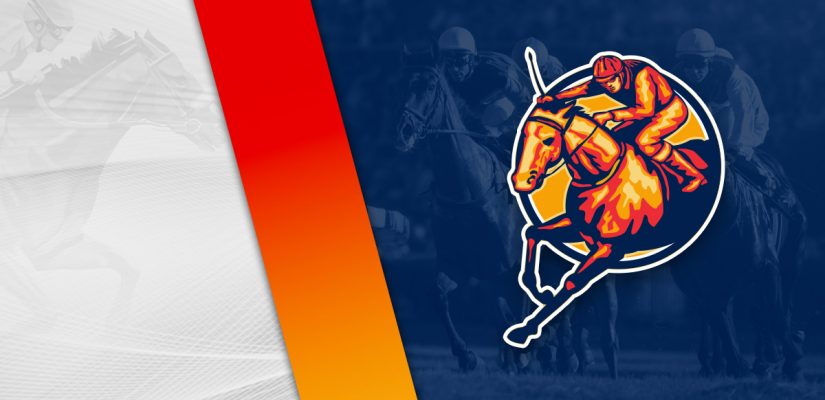 Racing is back on Thursday, with some of the bigger players getting into the fray on this card. Keeneland and Belmont Park are on the docket this afternoon. I'm not interested in what's going on at either track, at least for wagering purposes.
There aren't any stakes events on Thursday to pay attention to, but Friday will be a small stakes day at Woodbine, Belmont, and Keeneland. The biggest event on Friday is the running of the $150,000 Sycamore Stakes (Gr. 3) on the turf.
Thursday takes us to Oklahoma and West Virginia. These are both evening cards, so if you can't make the afternoon betting, then you will have a chance under the lights at Remington Park and Charles Town.
Charles Town has eight races on the dirt for a $217,800 purse. If you are looking for Remington Park, then look at what's going on there by clicking on the Remington Park page. Head below for free Charles Town picks for October 21, 2021.
Race 4
(1) Hopping Henry
SCRATCH
(2) Remys Showtime
+350 (7/2)
(3) Eleanors Jack
+800 (8/1)
(4) The Illusionist
+160 (8/5)
(5) Fiber Strong
+300 (3/1)
(6) Nautical Warrior
+1000 (10/1)
Post Time: 8:25 p.m. EST
Distance:4 ½ Furlongs
Purse:$31,900
Our first stop at Charles Town is Race 4, a 4 ¼ furlong event for a $31,900 purse. This one should go down to Remys Showtime and The Illusionist come stretch time.
Remys Showtime is 2 for 13 in his career, and has finished 2nd, 2nd, 5th, 5th in his previous four attempts. He placed 2nd behind No Change by a head for a $30,800 purse on May 20 three races back.
Remys Showtime most recently finished 5th for a $30,800 purse, so the drop in form is concerning. In any case, Remys Showtime has the talent to get this one done.
The Illusionist is 2 for 7 and is in good form going into Thursday. The gelding finished 2nd and 1st in two recent races, as The Illusionist is looking to go back-to-back in this assignment.
He placed 2nd behind Eleanors Jack in a surprising loss on August 26. However, The Illusionist figured it out with a 3 ¾ length win on October 6 for a $30,800 purse. This looks like a race setting up for The Illusionist at 4 ½ furlongs.
Race 5
(1) Quid Pro Quo
+100 (1/1)
(2) Forever Takes Time
+2000 (20/1)
(3) Megalondon'srevenge
+1500 (15/1)
(4) Neednoexplanation
+5000 (50/1)
(5) Take A Swing
+1500 (15/1)
(6) Master This
+200 (2/1)
(7) In High Gear
+600 (6/1)
(8) Juba's Fancy
+1000 (10/1)
(9) Golden Mettle
+3000 (30/1)
Post Time: 8:35 p.m. EST
Distance:4 ½ Furlongs
Purse:$29,700
Race 5 is a $29,700 assignment covering 4 ½ furlongs on the dirt. Look for Master This and Quid Pro Quo to be the horses to beat in Race 5.
Master This is a rookie making his debut on Thursday night. He might have a big showing to offer out of the gate in this one.
Master This is finally making his debut after eight workouts since August 29. All four of his 4-furlong workouts have been clocked under 50 seconds.
He was timed at 48.40 seconds twice, including his tune-up workout for this event on October 16. Master This should be close as a first-time runner versus this competition.
Quid Pro Quo showed 3rd on September 30 for a $29,700 purse. That was his debut run, and he looked promising in the attempt.
Despite the loss, Quid Pro Quo is open to improvement, and has been heading in the right direction in workouts. The experience should help Quid Pro Quo edge out Master This.
Race 6
(1) Heretodaygonmanana
+400 (4/1)
(2) Jamestown Road
+1000 (10/1)
(3) Eternal Heart
+350 (7/2)
(5) Bronze Diva
+450 (9/2)
(6) Moonlit Shadow
+160 (8/5)
(7) Katalima
+1200 (12/1)
Post Time: 9:21 p.m. EST
Distance:6 ½ Furlongs
Purse:$31,900
Race 6 is a $31,900 event covering 6 ½ furlongs on the dirt. Look for Eternal Heart and Moonlit Shadow to have a big presence in this assignment.
Eternal Heart is 2 for 9 in her career, and has finished top-3 in five of her previous six attempts. She was a winner three races back on June 25 at Charles Town.
Eternal Heart beat Katalima by a neck for a $30,800 purse. In her last outing, Eternal Heart placed 2nd behind Miss Wave by 7 ¾ lengths for a $31,900 purse on September 18. More will be required on Thursday.
Moonlit Shadow is 2 for 9 in her career, and has finished 1st, 2nd in her previous two attempts. She defeated Cedars Bulls Eye by 5 lengths for a $30,800 prize.
Moonlit Shadow went stakes racing following that one, placing 2nd behind Door Buster by 1 length in the $75,000 West Virginia Tourism Office Breeders' Classic Stakes. That form will be enough on Thursday night.