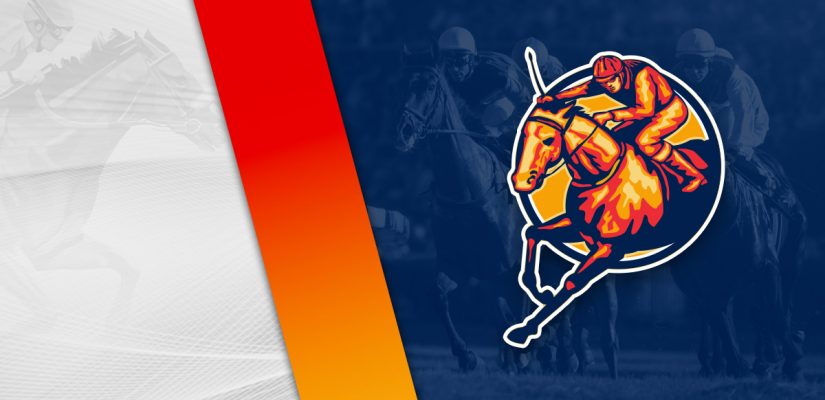 Charles Town is not the biggest racetrack in operation on Saturday by a long shot. We have big races at Belmont Park, Laurel Park, and Woodbine today. Belmont Park is covered at TheSportsGeek for today as well. If you came here looking for Charles Town picks, then great, we have a few for you. If you want more picks and reading this in the morning or afternoon, then be sure to check out what we have at Belmont Park, which includes selections for three stakes races.
$25 Free Risk-Free Horse Racing Bet!
Charles Town doesn't have any stakes races, but that doesn't mean anything to me. I like racing under the lights in primetime, so that's one benefit of playing Charles Town in West Virginia. The card on Saturday night at Charles Town begins at 7:00 p.m. EST, as per usual. Charles Town has nine races at this meeting for a total of $172,300 in prize money. Not too bad for Charles Town. Head below for our free Charles Town picks for October 24, 2020.
Race 3
(1) Indian Fiber
+140 (7/5)
(3) Gold and Strike
+450 (9/2)
(6) Courtesy Shuffle
+1500 (15/1)
(7) Grey Manners
+500 (5/1)
Post Time: 8:02 p.m. EST
Distance:4 ½ Furlongs
Purse:$15,000
We will get going at Charles Town on Saturday night with a short 4 ½ furlong event for a $15,000 purse. Seven horses or less will participate in this race. Indian Fiber and Nightmare are likely going to present bold bids in this one. Nightmare is 2 for 34 in her career and hasn't had any success to speak of recently.
Her most recent win was on December 15, 2019. She has gone winless in eight races. After finishing 4th, 4th, 5th, 7th in her previous four events, Nightmare gets a transfer to Charles Town where she will find easier competition compared to Laurel Park. In her most recent performance, Nightmare was 7th in a $19,095 event.
She weakened and was never a player in that race. Nightmare did manage to beat Fancy Outflanker, but that was all in terms of success. She still needs to run better in this one, but down in class to a $15,000 race, Nightmare should be able to get in the money here.
Indian Fiber is 5 for 17 in her career and showing good form recently. She is a winner in two out of her last three performances, with a win on August 15 and September 26. Indian Fiber won the August race by 1 length over We Love Nanni in a $11,000 event. In her latest showing, Indian Fiber dominated in a 4 length win on September 26. This should be another winnable race for her.
Race 4
(1) Ministry of Magic
+300 (3/1)
(2) Stride On By
+600 (6/1)
(4) Just Gets Better
+350 (7/2)
(5) Tappin for Glory
+160 (8/5)
(6) Alloverbutthecryin
+3000 (30/1)
(7) Return to Me
+1500 (15/1)
(8) Ponticello
+2000 (20/1)
Post Time: 8:32 p.m. EST
Distance:6 ½ Furlongs
Purse:$24,000
Race 4 is our next stop at Charles Town on Saturday night. This event will cover 6 ½ furlongs on the dirt for a $24,000 purse. Ministry of Magic and Tappin for Glory should put on a good show in this one. Ministry of Magic showed improvement from her debut on September 19. She finished 7th as a first-time runner in a $27,000 event. Ministry of Magic was 4th at the top of the stretch and regressed to 7th.
In her next performance improvements were noted. Ministry of Magic showed 3rd in the race and showed no evidence of weakening. She was 4th at the top of the stretch again and managed to move up for show money as a heavy underdog. That's a good sign, but might need a bit more if she is ready to catch Tappin for Glory.
Tappin for Glory participated in that race as well. She finished 2 ¼ lengths ahead of Ministry of Magic to place 2nd. Tappin for Glory was the second favorite in that event, while Social Chic, the favorite won. The only surprise was Ministry of Magic maintaining her position and showing 3rd.
Tappin for Glory has gone 4th, 3rd, 3rd, 2nd in her career. She has been showing nice improvement in her career, too. For a $1,000 horse, you have to like what Tappin for Glory is doing here. She also beat Ministry of Magic on September 19, with Tappin for Glory 3rd and Ministry of Magic 7th. I'm on board with Tappin for Glory to beat her rival again.
Race 7
(2) Dynaform
+2000 (20/1)
(3) Wild About Deb
+1500 (15/1)
(4) Spokane Eagle
+450 (9/2)
(5) Totalitario
+350 (7/2)
(6) Savagery
+1200 (12/1)
(7) Willmakeyouhappy
+120 (6/5)
Post Time: 10:02 p.m. EST
Distance:7 Furlongs
Purse:$22,000
One more selection for us at Charles Town on Saturday night. Race 7 covers 7 furlongs for a $22,000 purse just after 10:00 p.m. EST. If you like some late night racing you'll like Race 7 at Charles Town. Willmakeyouhappy and Totalitario should be the strongest horses in this event. Totalitario is 4 for 20 in his career and is coming off a tough performance on September 18 at Penn National.
Totalitario finished 8th in a $18,100 event on September 19. He was stopped in that one and eased up, so that partially describes why he finished 8th. However, Totalitario didn't break well out of the gate and was never able to recover. This was after he placed 2nd on July 6 in a $24,000 event, and then 3rd on August 1 in a $45,000 race. In his most recent victory, Totalitario beat Bacoli by 3 ½ lengths in a $29,000 event. It has been a little bit of everything for him since then.
Willmakeyouhappy has been in better form and showing more consistency recently. He is 4 for 8 in his career and gunning for a hat-trick on Saturday. Willmakeyouhappy has finished 2nd, 2nd, 1st, 1st in his last four outings. She won by a neck over Fortyfiftyfiverocket on September 17 in a $27,738 event, and then was even stronger on October 2 in a $25,000 race. Willmakeyouhappy won with ease by 4 ¾ lengths over Brother Corbin in a wire-to-wire win. Three straight wins should be expected from him on Saturday.