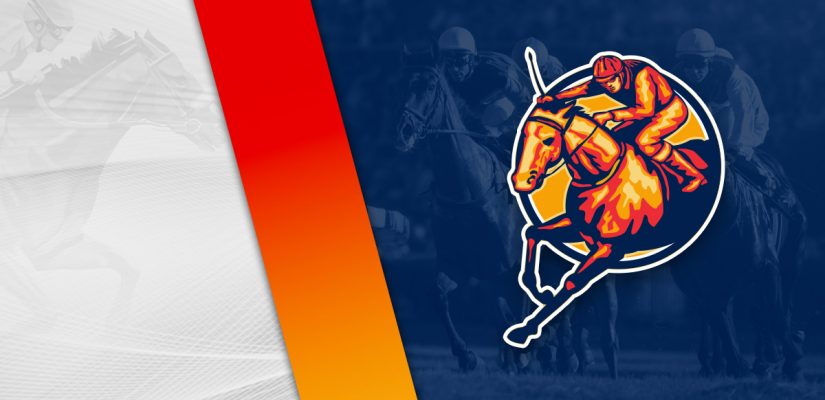 West Virginia racing fans have to be happy with what they have on the schedule tonight. Both Charles Town and Mountaineer Park have cards on the docket. They don't typically compete against one another for betting dollars, but tonight you will have both options if you like betting on West Virginia racing.
Mountaineer is a Vici property, while Charles Town is located at a Hollywood Casino owned by Gaming and Leisure Properties. I know Vici is a spin-off real estate company of Caesars Entertainment, but since Eldorado purchased Caesars I'm not sure of what's going on now.
We're going to give our dollars to Hollywood Casino on Wednesday night. Charles Town has eight races worth $154,000 in prize money. For more evening races, check out our Penn National Race Course page. Head below for our free Charles Town picks for October 27, 2021.
Race 1
(1) Mio Graceland
+450 (9/2)
(2) Strong Safety (3/1)
+300 (3/1)
(3) Banner Man
+140 (7/5)
(4) Taneleer
+2000 (20/1)
(5) Majestic Seas
+250 (5/2)
(6) Lunar Prayer
+1200 (12/1)
Post Time: 7:00 p.m. EST
Distance:4 ½ Furlongs
Purse:$17,600
The first race at Charles Town covers 4 ½ furlongs for a $17,600 purse. Look for Majestic Seas and Banner Man are the ones to likely look at for a winner.
Majestic Seas has finished 8th, 7th, 2nd, 3rd in his previous four attempts. He's been coming on recently, placing 2nd behind laughing Cat by 7 ¼ lengths for a $19,800 purse on July 23.
Majestic Seas came back on August 22 to show 3rd in a $17,800 assignment. This was after placing 2nd behind Laughing Cat by 7 ¼ lengths in a $19,800 race.
Banner Man is 3 for 8 in his career, and has finished 1st, 1st, 8th, 5th, 1st in five races. The gelding beat Nautical Warrior by ¾ lengths for a $20,900 purse on October 7. This was after a class drop.
Banner Man should have a good chance to go in at this level. Down to $17,600, this assignment shouldn't be any tougher than anything he's experienced before.
Race 3
(1) Grandma Schnur
+350 (7/2)
(2) Travel Girl
+140 (7/5)
(3) Chosen Miss
+250 (5/2)
(5) Cherish Your Dream
+1200 (12/1)
(6) Fort Zanna
+800 (8/1)
(7) Hoosier Artist
+3000 (30/1)
(8) Super Eighty Eight
+1000 (10/1)
Post Time: 7:57 p.m. EST
Distance:6 ½ Furlongs
Purse:$18,700
Race 3 looks like a good race to handicap on Wednesday evening at Charles Town. Grandma Schnur and Travel Girl should be on your shortlist.
Grandma Schnur is winless in ten attempts, with some decent results as of late. The filly has finished 2nd, 4th, 2nd, 2nd, 4th in her previous five assignments.
Grandma Schnur placed 2nd in back-to-back races in a $12,100 and $18,700 event. She was 2 ½ lengths behind Midnight Dragon on September 16 in the $18,700 outing.
Travel Girl should be a tough customer for this field. She has finished 5th, 6th, 6th in three attempts. The filly is sliding down considerably in class for this one.
After finishing 6th for a $32,875 assignment on September 17 at Laurel Park, Travel Girl slides all the way down to a $18,700 race at Charles Town. She is going to find much weaker opponents than she was seeing at Delaware and Laurel Park in West Virginia. It should get her on a winning page.
Race 5
(1) Not For Gold
+800 (8/1)
(2) Flirting Fuhr Avie
+1200 (12/1)
(3) Meet Ms Bobbi Rae
+400 (4/1)
(4) Lil Miss Fiber
+600 (6/1)
(5) Goin Gangsta
+3000 (30/1)
(6) Audrey Lucille
SCRATCH
(7) Partly Dandy
+160 (8/5)
Post Time: 8:53 p.m. EST
Distance:4 ½ Furlongs
Purse:$13,200
Race 5 looks like it should be a good one between Buff N and Partly Dandy. Buff N is 2 for 23 in her career, with the filly going 3rd, 3rd, 3rd, 2nd in her previous four attempts.
In her most recent attempt, Buff N placed 2nd behind Spunky Ali Cat by ¾ lengths for a $13,200 purse. Just a little more and Buff N will have a win in this assignment.
She was going really well before that assignment as well. Buff N showed 3rd in three straight events from August 5 to September 9.
Partly Dandy is a two-time winner in nine assignments, and is coming off a win on September 16. She placed 2nd behind Hollywood Brown by a half length for a $12,100 purse on September 4, then struck shortly thereafter.
Partly Dandy beat Dixie Sunrise by 1 length in a $17,600 event. She was clear late with a nice kick near the wire. Based on that form, the filly should be good for a win on these terms Wednesday night.