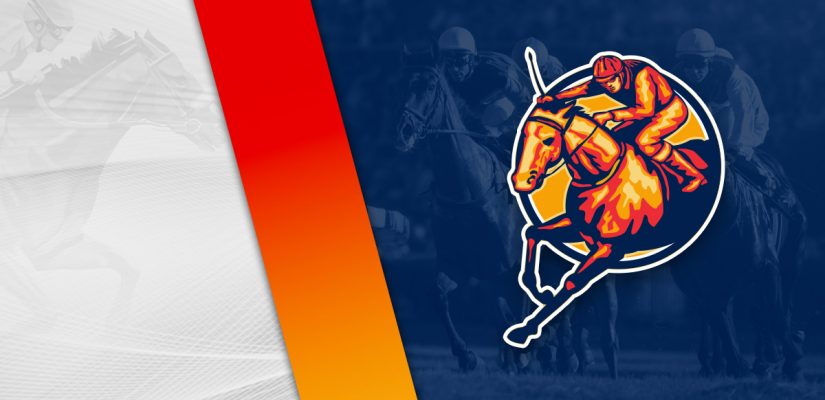 We're only a week away from the most prestigious race of the year in North America at Keeneland in Lexington. The Kentucky Derby is always viewed as the biggest event of the year, and if you only follow the Triple Crown races, you would certainly believe so. However, the Breeders' Cup Classic attracts the most talent and the biggest purse. The Triple Crown left a bit of a sour taste in my mouth, so I'm glad we have the Breeders' Cup Classic next weekend. A lot of people were confident in Tiz the Law winning a Triple Crown, but we all know how that one played out.
$25 Risk-Free Horse Racing Bet!
I've had plenty of success betting Charles Town in the past and hope to do it again on Saturday night. With only college football featured on Saturday night in the US, horse racing might be a good outlet on your weekend betting menu. The World Series is done now, so it's going to primarily be horse racing as the headliner during the week in the US.
Charles Town is putting on eight races on Saturday with a total of $184,000 in prize money. We'll take a look at two events and hope to score some money of our own in West Virginia. If you are looking for afternoon horse racing picks today, check out our Churchill Downs page. Head below for our free Charles Town picks for October 31, 2020.
Race 1
(1) Blimey Limey
+600 (6/1)
(2) Eagle Pride
+350 (7/2)
(3) Burnin Ring O Fire
+400 (4/1)
(4) Orileys Typhoon
+1200 (12/1)
(5) Charitable Hero
+1500 (15/1)
Post Time: 3:22 p.m. EST
Distance:1 ½ Miles
Purse:$8,000
Charles Town will get the evening started with 1 ½ miles for a $8,000 purse on Saturday night. The Creep and Burnin Ring O Fire should provide a strong account in this one. Burnin Ring O Fire is 4 for 23 in his career and hasn't discovered the winner's circle since December 29, 2019.
He's gone winless in ten straight races, so it's been a long minute for Burnin Ring O Fire. That said, he could find a win in this event. In his previous entry, Burnin Ring O Fire finished 5th in a $12,500 race on October 16. Prior to that performance, Burnin Ring O Fire crossed the wire to show 3rd on September 12 in a $10,500 race.
With that in mind, Burnin Ring O Fire will side in class for this race on Saturday. I don't really think that his connections wanted to see him dip below the $10,000 mark, but he will get a good go for a win in this $8,000 race. Note that Burnin Ring O Fire was working out at the 3-furlong level recently. He completed the workouts with times of 38.8 and 37.6 seconds.
The Creep is sliding down in class as well for today. You have to like his chances from the outside in this event. The Creep was competing at Del Mar and Santa Anita Park before flying east to Charles Town. He faced off against some really nice good horses at Del Mar and Santa Anita, but won't find the same difficult level in West Virginia at Charles Town.
The Creep was purchased for $80,000 in 2018 and should absolutely win a $8,000 event. It's been ugly for him recently, though, as The Creep has gone 6th, 9th, 6th, 6th after placing 2nd at Santa Anita in a $33,000 event. In his most recent outing, The Creep was 6th in his debut at Charles Town in a $27,000 race. In two workouts, he completed 4 furlongs in 48.60 seconds and 3 furlongs in 37.12 seconds. Well down in class today, expect The Creep to beat this competition.
Race 3
(1) Bold Valor
+350 (7/2)
(2)Truffles and Gold
+1200 (12/1)
(3) Windsors for It
+140 (7/5)
(4) Black Candy
+450 (9/2)
(5) Frosty's Majesty
+1200 (12/1)
(6) Mr. Vecchio
+1000 (10/1)
(7) My Time in Court
+400 (4/1)
Post Time: 8:02 p.m. EST
Distance:4 ½ Furlongs
Purse:$16,000
Race 3 has a perfect post time of just after 8:00 p.m. EST. In this short 4 ½ long sprint, seven horses will compete for a $16,000 purse. It doesn't take too long to complete 4 ¼ furlongs on the track. You have to like what Black Candy and Windsors For It bring to the table in this event. Black Candy has been in strong form recently, and it could continue with a trip to the winner's circle on Saturday night.
Black Candy is 3 for 21 and finished in the top-2 in three of his previous four outings. He placed 2nd on September 11 behind Milo's Long Term for a $13,000 purse. He lost that outing by 1 ¾ lengths, but was a competitive runner. Black Candy was unable to seal the deal in the stretch, though. In his next entry, Black Candy did one better to win on October 15 by 2 ¾ lengths over Eastbound N Down. That prompted a hike in class for this outing on Saturday.
Windsors For It should provide the most resistance against Black Candy. He is 4 for 15 in his career, and has finished in the top-3 in 8 of 15 races. In his previous five entries, Windsors For It has finished in the top-3 in 4 of 5. He was a 1 ¼ length winner over Rock On for a $28,000 purse on June 5.
Later in the month, Windsors For It came close in another $28,000 event, though came short by ¾ lengths. After finishing 5th on July 18 in the same class, Windsors For It moves down to a very winnable $16,000 race on Saturday night. He has looked sharp in workouts since the layoff, with times of 36.20 seconds in both events. A win should be more than attainable in Race 3.