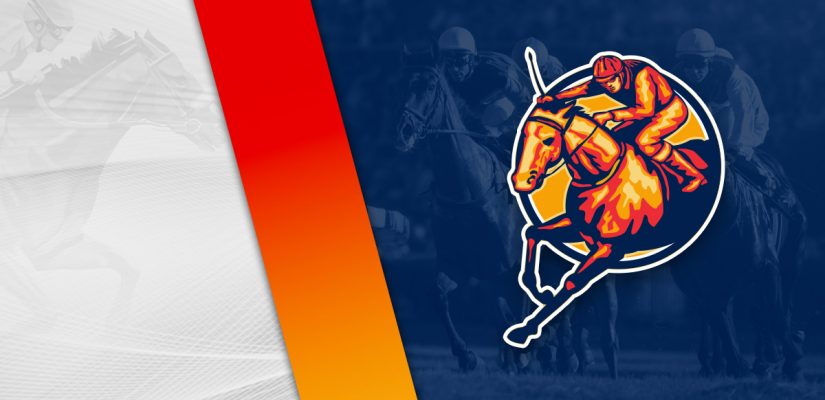 There is mid-week stakes action on Wednesday afternoon. If you are looking for stakes picks, then Indiana Grand has you covered. Indiana Grand is running with four stakes events this afternoon. We have a couple of stakes picks at Indiana Grand on the card.
The big stakes racing this coming weekend is at Keeneland. The feature race is the $750,000 Keeneland Turf Mile (Gr. 1) on the grass. It's one of four Breeders' Cup qualifying events that are at Keeneland on Saturday at Keeneland.
$25 Risk-Free Horse Racing Bet!
We have afternoon picks at Indiana Grand, and then continuing in the evening in West Virginia at Charles Town. Charles Town has eight races on the card worth $182,900 tonight. Head below for our free Charles Town picks for October 6, 2021.
Race 3
(1) Yourecoldasice
+1200 (12/1)
(2) R H F Spectre
+3000 (30/1)
(4) Raging Whirlwind
+1200 (12/1)
(5) My Boy Stryker
+2000 (20/1)
(6) Its Mr Poppi To U
+3000 (30/1)
(7) Dashing Circles
+300 (3/1)
(8) Fashionable
+1500 (15/1)
(9) Indy Del Sol
+1000 (10/1)
Post Time: 7:57 p.m. EST
Distance:1 1/16 Miles
Purse:$30,700
Race 3 covers 1 1/16 miles for a $30,700 purse. This one likely sees Elvirus and Momza involved in the stretch run. Elvirus has finished 7th, 7th, 2nd, 6th, 3rd, 3rd in his career.
In his best attempt, Elvirus finished ½ lengths a head behind on July 9 for a $19,000 purse. He showed 3rd in his last two outings for a $19,000 and $42,000 event.
Elvirus was in his best form in his last race on September 19. He showed 3rd in a $42,000 race, and was only 1 length off at the wire. If Elvirus brings that same energy a win should be there.
Momza will have to come from the outside to the front in this one. He's finished 5th, 6th, 7th in his last three events.
He most recently finished 7th in a $57,500 assignment at Monmouth Park on September 19. This after finishing 6th in a $25,250 race a few weeks earlier. I'm not so sure which horse we're going to see. I would rather play Elvirus at a better price.
Race 5
(1) Tiz Auction Time
+2000 (20/1)
(2) Rosas Way
+1500 (15/1)
(5) Cantakeitanymore
+100 (1/1)
(6) Charitable Spenny
+500 (5/1)
(7) Righteous Renegade
+1000 (10/1)
Post Time: 8:53 p.m. EST
Distance:1 1/16 Miles
Purse:$23,000
Race 5 is a $23,000 event covering 1 1/16 miles. Seven horses are expected to participate, with Kadesh and Cantakeitanymore putting together bids for a win.
Kadesh is 4 for 19 and is coming off a win to end a nine-race losing streak to strike on September 23. He finished 4th in a $25,680 event on September 5, and then responded with a 1 length win for a $15,400 purse on September 23.
The gelding is probably close with a similar performance, but Cantakeitanymore is likely going to have it over Kadesh. Cantakeitanymore is 9 for 49 in his career, and has finished 1st, 1st, 1st, 4th in his last four attempts.
He was on a hat-trick, with his most recent win on July 24 for a $28,000 purse. Cantakeitanymore dispatched Kadesh by 3 ¾ lengths in that win.
That was where the win streak ended, as Cantakeitanymore faltered to 4th on August 31 in a $60,000 event. Back down in class to $23,000, expect Cantakeitanymore to be too tough for this field.
Race 6
(1) Bear's Estate
+800 (8/1)
(2) The Illusionist
+200 (2/1)
(3) Cedar Runs Castle
+160 (8/5)
(4) Warrior's Estate
+600 (6/1)
(5) Mio Graceland
+400 (4/1)
(6) Just Gets Better
+1000 (10/1)
Post Time: 9:21 p.m. EST
Distance:4 ½ Furlongs
Purse:$30,800
Race 6 is a $30,800 event covering 4 ½ furlongs on the dirt. Expect The Illusionist and Cedar Runs Castle to be top contenders in this feature race at Charles Town. The Illusionist is a one-time winner with a win on March 17.
That was his debut run, so he's still looking to match that run as a rookie. The Illusionist beat Nocashrefunds by 1 ½ lengths in a $27,000 assignment then.
Since that run, The Illusionist has finished 7th, 6th, 5th, 3rd, 2nd in five attempts. He's been showing more encouraging results recently, placing 2nd behind Eleanors Jack by 1 ¾ lengths for a $30,800 prize.
If he holds onto that form, then you have to expect him giving Cedar Runs Castle all that he can handle. Cedar Runs Castle has been running well recently, having finished 5th, 2nd, 2nd, 1st in four races.
The gelding struck for the first win of his career on September 9. That was a nice bid from Cedar Runs Castle to beat Mr. Hostler by 9 ¼ lengths in a rout for a $29,400 purse.
Based on his recent form, Cedar Runs Castle should be the toughest horse to beat on Wednesday evening. I would give Cedar Runs Castle serious consideration to cash in on the dirt tonight in West Virginia.