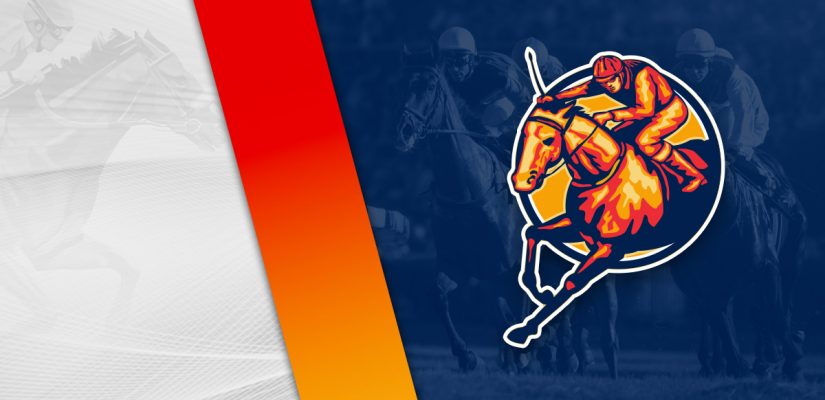 The clock is ticking on the $500,000 Ohio Derby (Gr. 3) this weekend at Thistledown. Tracks like Thistledown don't get the spotlight and attention too often, so this is a big occasion for them. It's always nice to see a big race at a smaller track like Thistledown every once in a while.
An Evening At Churchill Downs
Thursday calls for a stop at the home of the Kentucky Derby. Churchill Downs is racing through the weekend and should put on a good show this evening.
Churchill Downs has eight races worth $714,000 in prize money available. Head below for our best Churchill Downs picks on June 23, 2022.
Race 2
(1) Majors Vindication
+1500 (15/1)
(2) River Echo
+800 (8/1)
(3) Unidentified Man
+1200 (12/1)
(4) Jurisdiction
+2000 (20/1)
(7) Bear Alley
+100 (1/1)
The second race at Churchill Downs is a $48,000 event covering 1 1/16 miles on the dirt. Bear Alley and Ego on the outside should be the top contenders in Race 2.
Ego is 8 for 38 and should appreciate easier terms on Thursday afternoon. He has finished 9th, 7th, 9th, 3rd in his previous four attempts, but should find this one a better opportunity to give it a go in the stretch.
Bear Alley is 4 for 18 and is coming off one of his best starts. He has finished 1st, 8th, DNF, 6th in his previous four trips to the track.
Bear Alley finished 8th for a $106,000 purse at Oaklawn Park on May 8. On a transfer to Churchill Downs in a $32,000 event, Bear Alley was in much better order for a 4-length win.
That might have been too easy for Bear Alley, though. This $48,000 race should be fine for Bear Alley to handle as well. There isn't much competition to compete with him.
Race 6
(2) Lady Traveler
+180 (9/5)
(3) Code for Success
+600 (6/1)
(4) Wicked Wonder
+1200 (12/1)
(5) Stellar Grace
+1000 (10/1)
(6) Duplicitous
+600 (6/1)
Race 6 is a $127,000 event covering a mile on the dirt. Consider Smarmy and Lady Traveler as serious contenders to get to the wire first.
Smamry is a one-time winner through eight attempts. She has finished 3rd, 4th, 3rd, 1st in her previous four assignments.
The filly beat Tap for Me in a $120,000 event on November 7. That was an impressive 1 ¾ length win, but she hasn't gone back to the winner's circle since then.
Smarmy most recently showed 3rd in a $48,000 assignment May 7. That was disappointing. More will be required to beat Lady Traveler.
Lady Traveler is a one-time winner across 12 races of work. That doesn't sound successful, but Lady Traveler has graded experience in some tough races. She has the most experience in this field.
In her latest start, Lady Traveler finished 5th in a $127,000 assignment. She had previously showed 3rd on November 7 for a $127,000 purse. After finishing 5th, Lady Traveler went on a much needed layoff.
Lady Traveler has looked fast and confident in workouts. She was timed at 59.80, 1:00.00, and 1:00.00 at 5 furlongs. Expect Lady Traveler to be well-prepared for this one on her return.
Race 7
(1) Silver Dust
+400 (4/1)
(2) Intrepid Heart
+300 (3/1)
(3) My Sixth Sense
+1500 (15/1)
(4) Whiskey Double
+1200 (12/1)
(5) You're to Blame
+3000 (30/1)
(6) Masqueparade
+100 (1/1)
(7) Fenwick Station
+1000 (10/1)
(8) Spa City
+1000 (10/1)
Race 7 is a $127,000 event covering a mile on the dirt. Intrepid Heart and Masqueparade should be involved nicely in the seventh tonight.
Intrepid Heart is 8 for 24 and has finished 2nd, 2nd, 1st, 2nd in his previous four attempts. Three races back, Intrepid Heart defeated Warrior in Chief by 4 lengths in a $36,000 assignment.
That was a nice trip, but well down in class. He most recently placed 2nd behind Hold Tight by 8 ½ lengths for a $79,500 purse.
Masqueparade is likely going to be the one to beat. The colt is 3 for 9 and has run well in graded events. He won the $500,000 Ohio Derby (Gr. 3) last year by a half-length.
Masqueparade also ran well in the $600,000 Jim Dandy Stakes (Gr. 3) on July 31, 2021, showing 3rd. He most recently placed 2nd behind Twilight Blue by a head for a $141,000 purse.
This has to be Masqueperade's race if he is interesting in running.