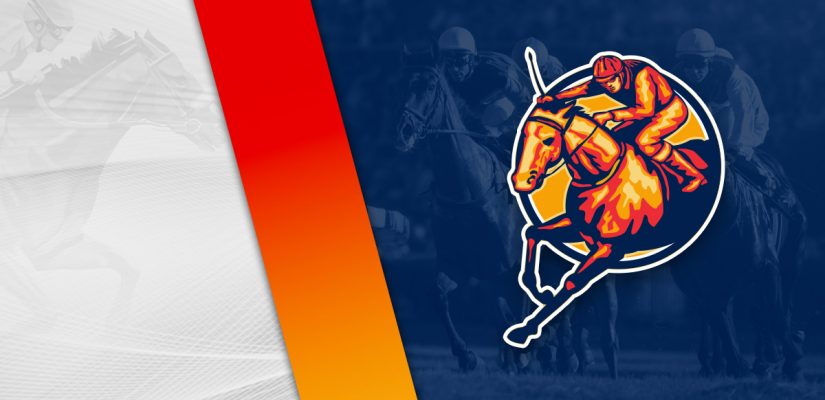 The horse racing grind continues on Wednesday with a decent card in the US. The most notable track with action is in Kentucky at Churchill Downs.
They will assume the majority of the handle on this card. Their biggest competition is maybe Delaware Park. The big race coming up is the Belmont Stakes at Belmont Park in New York.
The Kentucky Derby Winner Is Back
The storyline for the Belmont Stakes is the return of Rich Strike. He did not participate in the Preakness Stakes, but will look to make it two out of three in the Triple Crown with a win at Belmont.
Churchill Downs has nine races, eight on the dirt and one on the turf, for $614,000 in prize money. Head below for our best Churchill Downs picks on June 8, 2022.
Race 1
(2) Prove Right
+350 (7/2)
(3) Clear the Deck
+500 (5/1)
(4) Three Zero
+1200 (12/1)
(6) Midnight Dreaming
+300 (3/1)
The opener at Churchill Downs is a $92,000 event covering 6 furlongs on the dirt. Prove Right and Undalay are high on my shortlist to win Race 1.
Prove Right is making his debut, but may be able to make an impact right away. The $15,000 rookie wasn't supposed to compete in this class given that price tag.
However, Prove Right has looked good in workouts and should be in contention. Prove Right is coming off a fast workout, with a time of 47.20 seconds at 4 furlongs on May 28.
Undalay is inexperienced as well, but has two races of experience under his belt. The colt is 2nd, 11th in two-career starts.
He started in 11th for an $80,000 purse on April 28. That was disappointing, though Undalay had no interest in running. That's not him running at his best.
In his next and latest attempt, Undalay placed 2nd behind Drew's Gold by 1 ¼ lengths for a $92,000 purse. His speed reading jumped up drastically from those two races.
A repeat trip should be enough for Undalay versus this field.
Race 4
(1) Cotton Candy Annie (1A) Gonna Cut It
+350 (7/2)
(2) My Baton Rouge
+800 (8/1)
(3) Divina Dulce
+600 (6/1)
(5) Shackled by Lust
+250 (5/2)
(6) Shoplifter
+600 (6/1)
(7) Sabra Tuff
+400 (4/1)
(8) Eyes of Gold
+800 (8/1)
Post Time: 2:13 p.m. EST
Distance:5 ½ Furlongs
Purse:$92,000
Race 4 covers 5 ½ furlongs for a $92,000 purse. Sabra Tuff and Shackled by Lust are likely contenders to win.
Sabra Tuff is making her debut and could surprise in her first outing. The $38,000 filly has been in good order in morning workouts.
Last month, she was timed at 48.80 and 50.00 seconds for acceptable readings. She will be joined by Shackled by Lust in the stretch run.
Shackled by Lust is a first-time runner and probably the one to beat. The filly should get a good trip from Tyler Gaffalione after picking up good times in workouts.
She was clocked at 49.20 and 48.20 seconds at 4 furlongs, with the most consistent efforts in prep work for this event.
Race 5
(1) Belfast Boy
+400 (4/1)
(2) Pico d'Oro
+1000 (10/1)
(4) Emerald Express
+200 (2/1)
(5) Santa Cruiser
+600 (6/1)
(6) Bohemian Boy
+800 (8/1)
Race 5 is a $68,000 assignment covering 6 ½ furlongs on the dirt. Look at Emerald Express and Gagetown as potential winners in this one.
Emerald Express is 2 for 9 and finding some consistent results recently. He's finished 2nd, 1st, 4th, 1st in his previous four outings.
In March, he struck in a $25,900 event with a 3 ½ length win at Mahoning Valley. Emerald Express was uanble to follow up, but in fine form to place 2nd behind Verb by 1 length.
That effort proved Emerald Express can give it a go with success in this class. Gagetown might be just a couple of steps too tough, though.
Gagetown is 2 for 10 with stakes experience. He's 6th, 3rd, 3rd, 1st in his previous four, with a win in the $50,000 Prairie Mile Stakes by a neck.
Gagetown finished 6th in the $275,000 Bourbon Trail Stakes in his latest showing on September 25. Well down in class off a layoff, Gagetown will be tough to beat. His results in workouts have suggested that he's ready for this field.