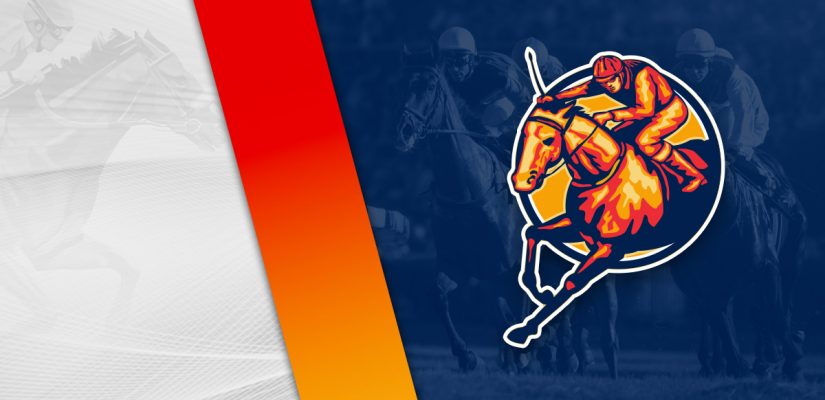 There is more racing on Thursday, as the racecard opens up with more options. Gulfstream Park, Churchill Downs, and Pimlico Race Course have action this afternoon. They are the most notable racecourses with Thursday cards.
The final leg of the Triple Crown will conclude with the running of the Belmont Stakes in New York at Belmont Park. Rich Strike is pointing to the Belmont Stakes, while Preakness winner, Early Voting, is looking elsewhere and bypassing the longest race of the Triple Crown.
We have horse racing picks at Gulfstream Park and Churchill Downs this afternoon. Churchill Downs has eight races worth $701,000 on Thursday. Head below for our best Churchill Downs picks on May 26, 2022.
Race 2
(1) Shacklesfly
+800 (8/1)
(3) Congrats to Mi
+800 (8/1)
(4) East of India
+400 (4/1)
(5) Lake Tahoe
+300 (3/1)
(6) Make My Own Lucky
+1200 (12/1)
(7) Joyful Candy
+350 (7/2)
The second at Churchill Downs covers a mile for a $38,000 purse. Look hard at Lake Tahoe and Hearns for a win bet.
Lake Tahoe is a colt foaled in 2019 looking for a win in his eighth start. He is 4th, 3rd, DNF in his previous three outings.
In his latest race, Lake Tahoe finished 4th in a $29,000 event. That could have gone better after showing 3rd on April 10 in the same grade. Upped to a mile from 6 furlongs should suit him better.
Hearns is 11th and 2nd in two career starts. He most recently finished 11th in a $36,000 event. That was disappointing after a strong start on February 17 for $24,000.
Hearns placed 2nd behind Froome by ¾ lengths to open well. Bouncing back against this competition is likely, though. I'm on Hearns to look much better on these terms.
Race 5
(1) Maggie E
+1200 (12/1)
(2) Sha Girl
+1000 (10/1)
(3) Ladybelucky
+450 (9/2)
(5) Twentytwenty Hoax
+400 (4/1)
(6) Little Mombo
-125 (4/5)
(7) Divine Hope
+1000 (10/1)
Race 5 covers 5 ½ furlongs for a nice purse of $120,000. This maiden special weight likely sees Little Mombo run the best trip.
Little Mombo is winless in four attempts, finishing 3rd, 2nd, 2nd, 4th in her career. She is coming on nicely in her development and is going to get in before long.
In her latest start, Little Mombo ran a good one to show 3rd for a $90,000 prize. She was behind the winner by 3 lengths on April 7.
Prior to that run, Little Mombo placed 2nd in back-to-back $84,000 attempts. Purchased at auction for $500,000, this filly is expected to win races.
In a group of horses all looking for a win, Little Mombo appears like the best.
Race 6
(1) Ancient Brown
+1200 (12/1)
(2) Especially You
+3000 (30/1)
(3) Delta Gamma Cats
+500 (5/1)
(4) Summer Storm
+600 (6/1)
(5) Destiny's Darling
+1500 (15/1)
(7) Invaluable
+450 (9/2)
(8) A Lot of Spunk
+2000 (20/1)
(9) Copper Charm
+500 (5/1)
(10) Dulcimer Dame
+1000 (10/1)
Post Time: 4:27 p.m. EST
Distance:6 Furlongs
Purse:$52,000
A $52,000 starter allowance is our last pick on Thursday at Churchill Downs. This 6-furlong event likely has Frills going well deep into the final stretch.
Frills is 10 for 24 and on a heater with four straight wins. He also has a win in five of his last six outings, one at Saratoga, Keeneland, and Churchill Downs.
In his most recent start, Frills was a winner again, this time a $52,000 win by 1 ¼ lengths. Frills kicked free in the stretch with plenty left in the tank to clear.
Prior to that win, Frills was at Keeneland for a $44,000 prize by 1 length. It was the same story, with Frills kicking free and edging away from her foes.
The mare is in the best form of her career at the moment and has another winnable assignment Thursday afternoon. She looks like a solid win bet for five in a row.