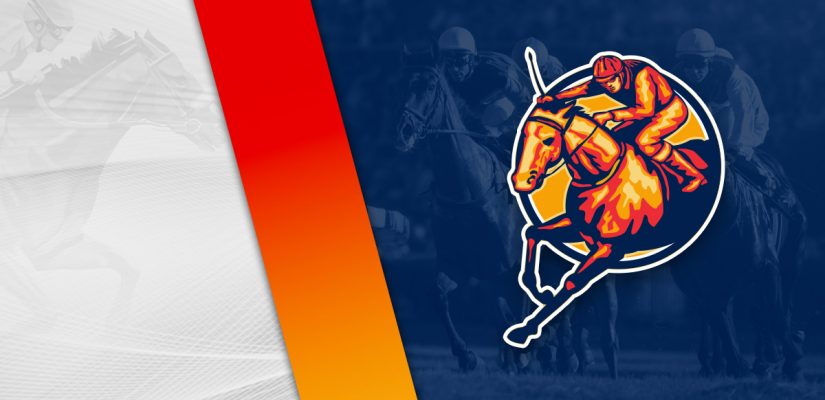 Following two uneventful days with only four racecourses open for racing, we get to heat up some on Wednesday with some of the bigger players jumping into the fray. Nothing against Finger Lakes Racetrack and Parx, but I'm a little more excited when I see Churchill Downs on the card. I haven't handicapped Finger Lakes or Parx yet for Wednesday, so I may end up playing one of them, but it's good to see Churchill Downs.
$25 Risk-Free Horse Racing Bet!
Indiana Grand has stakes racing on the schedule for Wednesday with four events. The weekend isn't the biggest for stakes racing. There is only one graded event at Belmont Park in the US, the $100,000 Bold Ruler (Gr. 3). Woodbine has been holding the biggest races over the last few weeks, and they have the biggest race again this Saturday with the running of the $250,000 Princess Elizabeth Stakes.
Next weekend is going to be a different story. We're going to have multiple races for more than $1,000,000, including the main show with the running of the Breeders' Cup Classic. We'll have you covered for all of the action at TheSportsGeek. As far as Wednesday is concerned, Churchill Downs has ten races for a total of $391,500 in prize money. Head below for our free Churchill Downs picks for October 28, 2020.
Race 1
(1) Light of the World
+800 (8/1)
(4) Bobby Baby
+800 (8/1)
(5) Thirsty Betrayal
+1000 (10/1)
Post Time: 1:00 p.m. EST
Distance:6 Furlongs
Purse:$29,500
Race 1 will get us going at Churchill Downs with 6 furlongs of racing for a $29,500 purse on the main track. Cave Run and Icatiro should run strong races in this one. It could be close in the stretch run. Cave Run was on a nice roll in the summer to go 1st, 1st, 2nd. He won back-to-back races on July 8 and July 30 in a $25,000 assignment by a neck over Mines Made Up, and then responded for another win at the $25,000 level a few weeks later.
It was when Cave Run jumped in class that he ran into problems. In his most recent performance, Cave Run finished last, 5th, in a $31,500 event on September 25 at Prairie Meadows. Prior to that outing, Cave Run was 5th in a $25,500 race, so that wasn't all that much of a class jump from the races he won. I think he's going to have a chance to win here based on his opponents, but likely runs into problems against Icatiro in the stretch.
Icatiro is 8 for 38 in his career and in good form recently. He's placed in back-to-back outings on September 26 and October 24 in a $27,000 and $24,000. In his last six ourings, Icatiro has finished in the top-3 in five, including two wins in a $30,000 race by 1 ¼ lengths in January and a $23,000 race by 4 lengths on April 10. He should have a good chance at getting the win here.
Race 4
(1) Red Blue and True
+2000 (20/1)
(2) Midnight Swap
+600 (6/1)
(3) Paddy O'Dini
+120 (6/5)
(4) He's the Souperwon
+250 (5/2)
(6) Water Patrol
+1500 (15/1)
(7) Mark My Way
+800 (8/1)
Post Time: 2:30 p.m. EST
Distance:1 Mile
Purse:$19,500
A mile of racing on the main track for a $19,500 purse sets the scene for Race 4 at Churchill Downs. He's the Souperwon and Paddy O'Dini should have a good time in this event. He's the Souperwon is 3 for 18 with two recent wins on his resume on August 4 and most recently in his last outing on September 24 at Belterra Park.
He's the Soupermon was a winner by 5 ½ lengths in an easy $7,500 assignment in August, and in his most recent race, he won by 1 length in another $7,500 race. Both were simple wins for He's the Soupermon. He was never threatened and in complete control. In his previous three races, He's the Soupermon finished 1st, 4th, 1st. This hike in class could be problematic for He's the Soupermon, though.
While He's the Soupermon was in control of his last outing, that is a much easier race that he must deal with here. Paddy O'Dini will likely be his most difficult out in this one. His most recent win was on May 29 at Churchill Downs for a $26,000 purse. Since then, Paddy O'Dini has finished 4th in a $35,000 event and 6th. The competition in this one shouldn't be as tough as those events. He should have this if he wants to run today.
Race 8
(1) Night Candy
+1500 (15/1)
(2) Lake Nimrod
+200 (2/1)
(3) Chasing Anna
+800 (8/1)
(4) Long Term Thinking
+120 (6/5)
(5) Bubba Caballo
+800 (8/1)
(6) Motown Music
+1500 (15/1)
(7) Schochoh
+1500 (15/1)
(8) Decision Maker
+3000 (30/1)
(9) Niles Channel
+1200 (12/1)
Post Time: 4:36 p.m. EST
Distance:6 Furlongs
Purse:$28,500
Race 8 is our final stop at Churchill Downs on Wednesday. We have 6 furlongs of racing for a $28,500 purse on the dirt. Lake Nimrod and Long Term Thinking are going to be involved in the stretch, or should be if they show up to play on Wednesday. Lake Nimrod has finished 4th, 2nd, 8th in the first three races of his career.
After placing 2nd in a $46,200 event on August 29, Lake Nimrod struggled in his next outing on September 26 in his debut at Churchill Downs. Ellis Park treated him a little nicer. Lake Nimrod finished 8th for a $75,000 purse on September 26. So, considering that Lake Nimrod tried out a race like that, it was an alright try in a class that high.
Finishing dead last is never fun, but he should be able to run a sharper race down to a $28,500 event. Lake Nimrod was purchased for $180,000 in 2018. For that price, his connections are expecting a win here. Long Term Thinking has been the ultimate consistency in his career.
He's appeared in five races and the results have all been the same. Long Term Thinking has placed 2nd in five straight assignments. His last two races were for a $38,000 and $23,000 purse. Long Term Thinking was the best horse in the stretch in his latest outing, but just couldn't catch up enough and was denied by a half length at the wire. I'm on him to finally get over the hump and find a win today, though.