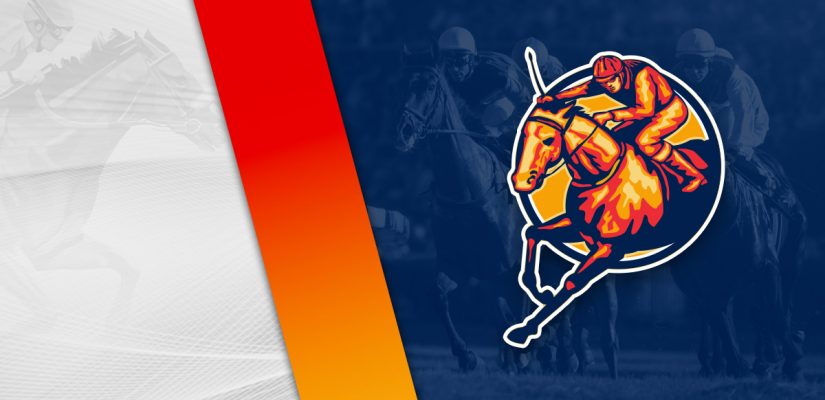 This past week has been relatively slow when it comes to horse racing. Most days didn't have too many tracks operating. The sample size of options was slow for the most part. Yesterday was certainly better, though, and it gets better for today and Saturday. The stakes racing is nothing to talk about on Friday, however.
$25 Risk-Free Horse Racing Bet!
There are two small stakes events that I know of at Remington Park and Century Mile. The running of the $60,000 Clever Trevor Stakes is the biggest stakes race that I'm aware of, though Saturday heats up at Woodbine and Mahoning Valley. Belmont Park also has some stakes racing on offer tomorrow.
The real stakes events are going to be held next weekend at Keeneland. There haven't been many big names racing since the Preakness Stakes, but the Breeders' Cup Classic and several other big stakes races in Lexington will change that next weekend. BetOnline has 12 racecourses available for wagering on Friday. Churchill Downs and Belmont Park are the most notable tracks. To get us started on Friday, we'll be at Churchill Downs in Louisville. Churchill Downs has ten races for $536,000 on Friday. Head below for our free Churchill Downs picks for October 30, 2020.
Race 1
(1) Decorated for Gold
+600 (6/1)
(2) Celestial Orb
+600 (6/1)
(3) Barton Hall
+400 (4/1)
(4) Honey Bourbon
+1200 (12/1)
(5) Double Oaked
+300 (3/1)
(6) Delachaise
+120 (6/5)
Post Time: 1:00 p.m. EST
Distance:1 Mile
Purse:$20,500
Race 1 will get us started at Churchill Downs on Friday afternoon. The opening race at Churchill Downs covers a mile on the dirt track for a $20,500 purse. Double Oaked and Delachaise should be involved in the stretch in Race 1.
Double Oaked is just 2 for 32 in her career, but has shown nice consistency on the track since July. Note that Double Oaked has finished in the top-3 in five of his previous six outings, including the top-2 in four of those performances.
Her most recent run was one of her worst, but she still managed to show 3rd on October 14 at Keeneland. Double Oaked was 3rd in that $23,000 event to finish 6 lengths behind the winner on Folly.
She was able to move up in the stretch from 5th at the ½ pole to 3rd at the wire, so that was encouraging to go from last to 3rd. Prior to that outing, Double Oaked placed 2nd in a $22,000 event, losing by 5 lengths behind Shackleford.
In her most recent win, she beat Silent Surprise by 1 length in a $12,600 event. She should run close here, with Delachaise likely going to give her the most problems. Delachaise has finished 2nd and 1st in her previous two performances. She placed 2nd on August 9 at Laurel Park in a $15,930 event and then pushed harder in her next assignment on September 23 in a $21,000 event by 3 ¼ lengths.
That was impressive for Delachaise. She has been impressive following the class drop. Delachaise finished 5th on June 18 in a $25,000 race and then dropped to $15,930 and $21,000. This should be another winning performance for Delachaise on Friday afternoon.
Race 3
(2) Take Charge d'Oro
+1000 (10/1)
(5) Knight's Cross
+600 (6/1)
(6) December Seven
+120 (6/5)
(7) Candy Carlos
+350 (7/2)
Post Time: 2:00 p.m. EST
Distance:1 1/16 Miles
Purse:$29,500
Race 3 is for a $29,500 purse on the main track at Churchill Downs. This event will cover 1 1/16 miles on the dirt. Candy Carlos and December Seven likely have something to say in Race 3. Candy Carlos is 11 for 48 his career, with his most recent win on October 30, 2019 for a $44,000 purse.
Since then, Candy Carlos has gone winless in seven straight performances. It was time to drop Candy Carlos in class. He has gone 4th, 4th, 10th, 4th, 2nd in his previous five races. Candy Carlos placed 2nd in his most recent outing on September 23 for a $35,000 purse. That was a nice run as one of the biggest underdogs in the event and a bit unexpected.
Candy Carlos is trying to find a sweet spot in this $29,500 race on Friday. He drops mildly in class in an attempt to get into the winner's circle. If he brings that form, then you have to like his chances. However, more often than not, Candy Carlos hasn't been able to run like that. Also note that Candy Carlos weakened after having a 1 length lead at the ½ pole.
December Seven was a $160,000 purchase in 2014 and hasn't exactly panned out well, but should run well in this class. In his previous four races, December Seven has gone 6th, 8th, 4th, 2nd. Doesn't sound great, but this is an easier race. Note that December Seven placed 2nd on August 15 in his most recent outing in a $47,300 event. That was a ¾ loss and this is much easier. I expect December Seven to get to the winner's circle in Race 3.