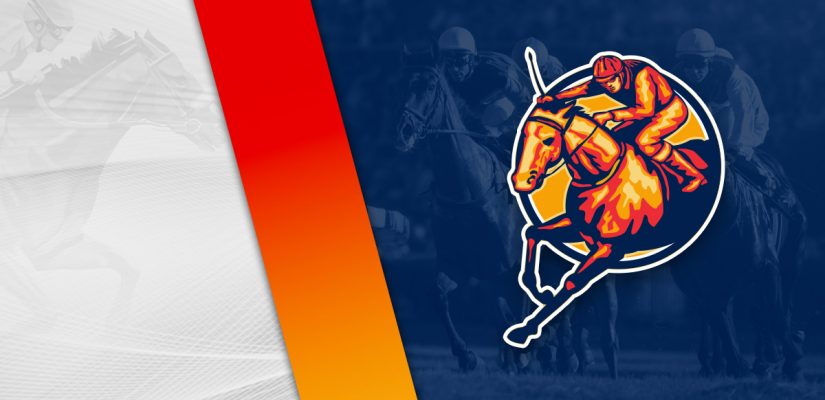 One of the biggest days of the summer on the horse racing calendar has arrived on Saturday. The main show is at Saratoga this afternoon and into the early evening hours in Saratoga Springs. This isn't where the only notable events are happening, though.
Don't Forget About The Clement L. Hirsch
Del Mar doesn't have million-dollar racing, but the $400,000 Clement L. Hirsch (Gr. 1) is a Breeders' Cup qualifying race on the west coast.
For our Whitney Stakes and Saratoga picks, check out our Saratoga page at TheSportsGeek. Del Mar has a total of $1,038,000 in prize money available to be won on the card. Head below for our best Del mar picks on August 6, 2022.
Race 3
(1) Full of Grace
+1200 (12/1)
(2) Annie Graham
+800 (8/1)
(3) Taming the Tigress
+350 (7/2)
(4) Coruscation
+2000 (20/1)
(5) Scenic Masterpiece
+600 (6/1)
(6) Lexington Humor
+600 (6/1)
(7) Althea Gibson
+400 (4/1)
(8) Smitten by Kitten
+180 (9/5)
Our first selection at Del Mar is a 6-furlong event covering $82,000 on the dirt. This looks like a race between Taming the Tigress and Smitten by Kitten. It's likely that they're involved at the wire.
Taming the Tigress is 4 for 13 and looking to add another win to her resume on Saturday. She's 4th, 1st, 2nd, 3rd, 2nd, 2nd, 1st in her previous seven attempts.
Consistency is her game and she has wins as well. Two races back, Taming the Tigress beat Little Miss Ellie by 2 ¾ lengths for a $69,000 purse.
That was a nice trip from Taming the Tigress, though she had her worst finish since September on March 5. Taming the Tigress was 4th for a $69,000 prize as a longshot.
Smitten by Kitten is 2 for 8 and finished 2nd, 2nd, 7th in her previous three starts. The filly placed 2nd behind Dance to the Music by ¾ lengths on May 7 for a $69,000 purse.
In her latest start on June 5, she did the same at Santa Anita, this time placing 2nd behind Midnight Memories by a neck for $69,000. This was an improved speed figure for Smitten by Kitten. If she continues in this run, a win is likely in Race 3.
Race 7
(1) Divine Feminine
SCRATCH
(2) Westphal
+1200 (12/1)
(3) Primer Dimer
+500 (5/1)
(4) Super Classic
+2000 (20/1)
(5) Prince Magician
+600 (6/1)
(6) Economical
+600 (6/1)
(7) Egonomical
+600 (6/1)
(10) Barhopsky
+1200 (12/1)
(11) Warrns Candy Man
+1200 (12/1)
Race 7 covers a mile on the dirt for a $30,000 purse. Primer Dimer and Carnivore have to be top contenders in the seventh at Del Mar.
Primer Dimer is a one-time winner in seven career starts. He won five races back on November 13 at Del Mar and should have a chance in his first race back here following four starts at Santa Anita.
He's finished 3rd, 9th, 3rd in his previous three races. Most recently, Primer Diner showed 3rd for a $31,000 purse on May 13. That was better after going 9th in a $69,000 assignment on April 17.
Carnivore is 1 for 11 and finished 2nd, 1st, 2nd in his previous three starts. He'd in good form and should have a big chance. Two races ago, Carnivore beat Isthmian by 1 ¾ lengths for a $42,000 prize on May 15 at Churchill Downs.
That would easily put Carnivore clear with a repeat effort. In his latest attempt, Carnivore placed 2nd behind Endless Sunset by 3 lengths for $58,000. He could have won with just a little more effort.
If we get the same effort in a $30,000 assignment it should be good for a win, though. Carnivore has a big chance versus this competition.
Race 9 – Clement L. Hirsch Stakes
(3) Desert Dawn
+500 (5/1)
(4) Private Mission
+250 (5/2)
(5) Shedaresthedevil
+160 (8/5)
(6) Samurai Charm
+1200 (12/1)
(7) Blue Stripe
+400 (4/1)
The $400,000 Clement L. Hirsch (Gr. 1) is a 1 1/16 mile event on the dirt. Private Mission and Shedaresthedevil should be the leading candidates to win Race 9.
Private Mission is 5 for 9 and she finished 1st, 2nd, 6th in her previous three assignments. She placed 2nd behind Edgeway by 7 lengths for $100,000 Las Flores Stakes (Gr. 3) on March 13.
That wasn't a bad effort, but she surpassed that attempt with a ¾ length win in the $200,000 Santa Maria Stakes (Gr. 2) on June 18. Up in class, she should still have a strong presence in the final furlong.
Shedaresthedevil has been one of the most popular females over the last few years. She's done well for herself, including a win in the Kentucky Oaks (Gr. 1) in 2020 and is the defending Clement L. Hirsch winner.
Overall, Shedaresthedevil is 10 for 20 with some strong work on her resume. In her latest start, the mare beat Super Quick by 1 ¾ lengths in the $350,000 Fleur de Lis Stakes (Gr. 2) at Churchill Downs on July 2.
The $5,000,000 mare posted her best speed figure since November in that race. If she duplicates that effort, which looks more like her previous form when she was winning big events like the Oaks, Shedaresthedevil has the best chance in the field.