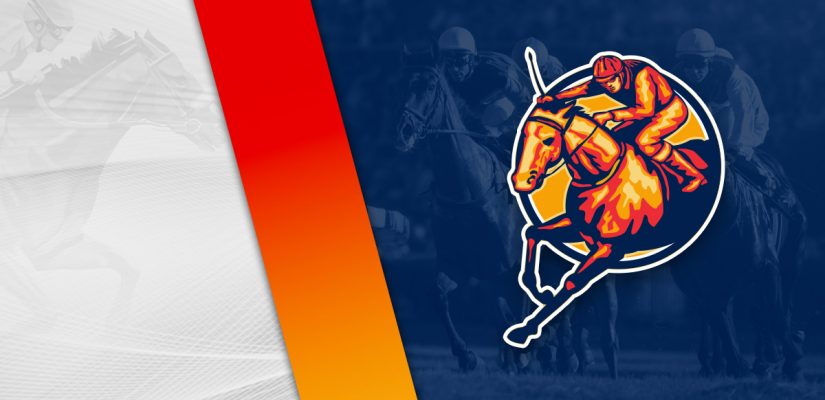 Stakes Saturday has arrived and it's a big day at Del Mar in California. The most prestigious race on the card is at Del Mar, with the running of the $400,000 Bing Crosby Stakes (Gr. 1). We are playing the Del Mar card and then going elsewhere later in the evening.
The Bing Crosby is a $400,000 event and a qualifying event for the Breeders' Cup at Keeneland in November.
Bob Baffert is well-represented at his home track on Saturday. He is back from a suspension and trying to make up for the lost time in a hurry. Since Del Mar opened this week, he's had multiple runners entered in events.
There is a total of 11 races worth $1,315,000 in prize money. Head below for our best Del Mar picks on July 30, 2022.
Race 6
(1) Abeliefinthislivin
SCRATCH
(2) Cosmic Soul
+1200 (12/1)
(3) Hard to Figure
+300 (3/1)
(4) Riverside
+1200 (12/1)
(6) South Coast Route
+800 (8/1)
(8) Midnight Taxes
+2000 (20/1)
(9) Arrowthegate
+15000 (15/1)
(10) Odonata
+1000 (10/1)
The sixth event at Del Mar is an $80,000 assignment on the dirt. Look at Hard to Figure and Newgate to show promise in this race.
Hard to Figure is making his debut for Bob Baffert this afternoon. Everything points to a strong start for Hard to Figure. Everything has gone well for Hard to Figure in workouts.
He was clocked at 46.20 seconds at 4 furlongs on July 16, which was highly impressive. Following that trip, Hard to Figure ran 6 furlongs in 1:11.20 on July 23. He should be ready.
Newgate is yet another Baffert trainee, and his expectations are big. He's looking to win and move on to greater things. Newgate is a $850,000 colt bred to be a multiple Grade 1 winner.
Workouts have gone well, too, with a time of 47.40 seconds at 4 furlongs and 59.20 seconds at 5 furlongs. At 6 furlongs, he was timed at 1:11.00. He looks like the best and one to circle for the future.
Race 8 – Bing Crosby Stakes
(1) Desmond Doss
+1000 (10/1)
(4) Drain the Clock
+400 (4/1)
(5) Principe Carlo
+600 (6/1)
(7) Letsgetlucky
+600 (6/1)
(8) Diamond Oops
+1200 (12/1)
(9) American Theorem
+400 (4/1)
(10) Get Her Number
+1200 (12/1)
The $400,000 Bing Crosby Stakes (Gr. 1) is the race of the day on the west coast on Saturday. It should be a good one in a very talented field. There is top competition running in this race.
American Theorem and Shaaz are horses to watch in this exciting race. The son of American Pharoah, American Theorem hasn't had a career like his father.
However, he's coming off one of the best races of his career and could build on the win. American Theorem is 3 for 11 and 1st, 9th, 6th, 6th in his previous four outings.
After finishing 9th in the $250,000 Kentucky Cup Classic on April 2, American Theorem beat Principe Carlo by a nose in the $200,000 Triple Bend Stakes (Gr. 2) in May.
In his last two workouts, American Pheorem was clocked at 59.80 seconds at 5 furlongs and 1:01.20. Shaaz should be there at the wire, too.
Shaaz is 3 for 4 and most recently finished 3rd in the $400,000 Steve Sexton Mile (Gr. 3) on May 30. This was after a hat trick and coming off a $72,000 win by 2 ¾ lengths on April 2.
This is a wide-open race and should be entertaining. It's probably best to go with the better value on American Pheorem, who was at his best most recently.
Race 10 – San Diego Handicap
(1) There Goes Harvard
+500 (5/1)
(4) Stiletto Boy
+600 (6/1)
(5) Senor Buscador
+2000 (20/1)
(6) Parnelli
+1500 (15/1)
(8) Country Grammer
+250 (5/2)
(9) Royal Ship
+400 (4/1)
The $300,000 San Diego Handicap (Gr. 2) is the next biggest race at Del Mar on Saturday. In this assignment, Defunded and Country Grammer are high on my shortlist.
Defunded is 3 for 9 and has been putting in solid work recently. He's 3 for 9 and should be in nice form, with finishes of 2nd, 1st, 1st, 2nd, 2nd in his previous five outings.
Defunded won back-to-back allowance optional claiming races, and then appeared in the $400,000 Hollywood Gold Cup Stakes (Gr. 1) on May 30.
It's the third graded race that Defunded finished as the runner-up. He lost to There Goes Harvard by 1 length in that tough race. Defunded has another tough race against Country Grammer.
Country Grammer is 4 for 10 and is best known for his recent win in the Dubai World Cup on March 26. This was after running 2nd in the $20,000,000 Saudi Cup (Gr. 1), the biggest race in horse racing in February.
He also won the $300,000 Hollywood Gold Cup Stakes (Gr. 1) on May 31, 2021, three races back. This looks like a race for Country Grammer if he breaks well out of the gate.