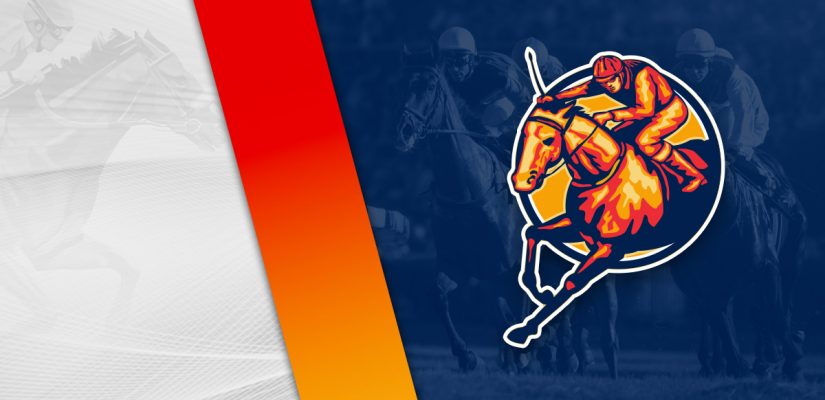 There is decent action on the racetrack on Thursday. Saratoga, Del Mar, and Woodbine all have cards available for wagering. TheSportsGeek has horse racing picks at Del Mar and Woodbine for this card.
Million Dollar Stakes Racing
There are two million dollar races at Saratoga on Saturday. You can find the Whitney Stakes (Gr. 1) and Saratoga Derby Invitational (Gr. 1). Mountaineer Park and Del Mar also have big stakes races on Saturday afternoon.
Del Mar has eight races worth $470,000 in prize money on the Thursday card. Four races are on the dirt and four on the turf. Head below for our best Del Mar picks on August 4, 2022.
Race 2
(1) Trouble N Paradise
+800 (8/1)
(2) Righteously
+200 (2/1)
(3) It's a Riddle
+1000 (10/1)
(5) Lady Protonico
+600 (6/1)
(6) Island Life
+500 (5/1)
(7) Queen Verrazano
+1500 (15/1)
(8) Li'l Grazen
+250 (5/2)
Race 2 is a $30,000 event covering 6 furlongs on the dirt. Expect Li'l Grazen and Righteously to run well and get into contention in the second at Del Mar.
Li'l Grazen is 6 for 44 and finished 5th, 3rd, 4th in her previous three attempts at Santa Anita Park. The mare should find this one more winnable on Thursday.
In her latest start, Li'l Grazen was 5th in a $69,000 event on May 13. She showed 3rd on April 16 in the same grade.
Righteously is 6 for 24 and has finished 2nd, 2nd, 4th in her previous three starts. In her latest performance, Righteously placed 2nd behind Faltterwithjewels by a half-length for a $22,000 prize on June 25.
That was a fine effort after placing 2nd behind Marie by 2 ¾ lengths in a $26,000 assignment on June 5. Given her recent workouts, Righteously should have a big chance in this race.
It should be close with Li'l Grazen there as well, but Righteously should have just enough from the No. 2 post position. Righteously was clocked at an impressive 46.80 seconds in a 4-furlong workout on July 13.
Race 4
(1) Go Joe Won
+500 (5/1)
(3) Practical Impact
+2000 (20/1)
(5) Hero Status
+160 (8/5)
(6) Donner Lake
+600 (6/1)
(7) Lord Sheldon
+600 (6/1)
Race 4 is a mile event for an $80,000 purse on the dirt. Palagio and Hero Status are well-respected in this race.
Palagio has made two career starts and finished 6th and 2nd. In his latest start, the colt placed 2nd behind Troubadour by a nose for a $67,000 prize.
That was a nice race and improvement from his debut. He finished 6th on April 16 in the same class for $67,000. If Palagio continues to show improvement, look for him to be a major player on Thursday.
Hero Status has finished 2nd, 2nd, 3rd in three career outings. This $270,000 colt is expected to race for big-time stakes races, but he's still getting comfortable. Everything has worked out well in workouts at least.
In his last two workouts, Hero Status was clocked at 1:00.00 and 59 seconds at 5 furlongs. Not bad at all.
Hero Status most recently placed 2nd behind Patron d'Oro by a half-length for a $67,000 purse. Before that run, Hero Status finished 2 ¼ lengths behind Hopper in the same class.
He's shown improvement in workouts since those two disappointing losses. If his effort in workouts translates on Thursday, expect a winning trip.
Race 7
(1) Woodbine Way
+300 (3/1)
(2) Del Mar Drama
+400 (4/1)
(3) Pammy's Ready
+1000 (10/1)
(4) The Arcadian Way
+1500 (15/1)
(6) Baby Steps
+600 (6/1)
(8) Champagne Camie
+600 (6/1)
Race 7 is an early evening race covering 5 furlongs on grass for an $82,000 purse. This should be entertaining in a pretty competitive field. Del Mar Drama and Woodbine Way are likely contenders in the seventh at Del Mar.
Del Mar Drama is 3 for 21 and she finished 5th, 1st, 2nd, 3rd, 3rd, 2nd, 1st in her previous seven attempts. She was a 3 ½ length winner two races back on May 27 for a $40,000 prize.
That was a clear attempt from Del Mar Drama after placing 2nd behind Gallovie by 2 ¾ lengths on April 30 for a $40,000 purse.
However, Del Mar Drama most recently finished 5th in a $69,000 event. Can she handle $82,000? Against this field, there is a definite chance.
Woodbine Way is 3 for 11 and 9th, 7th, 1st in her previous three races. The filly held up well at Belmont Park on October 8. She beat Jasminqesque by 7 ¼ lengths in a $55,000 event.
That was very impressive with a speed figure that almost topped 100. However, she most recently finished 9th in a $69,000 event. She was running fine, though, up until the ½ pole.
Woodbine Way drifted away and took herself out of the race. She had the lead out of the gate and past the ½ pole before fading. Cutting back in distance to 5 furlongs from 6 ½ furlongs, this should look better for her Thursday evening.