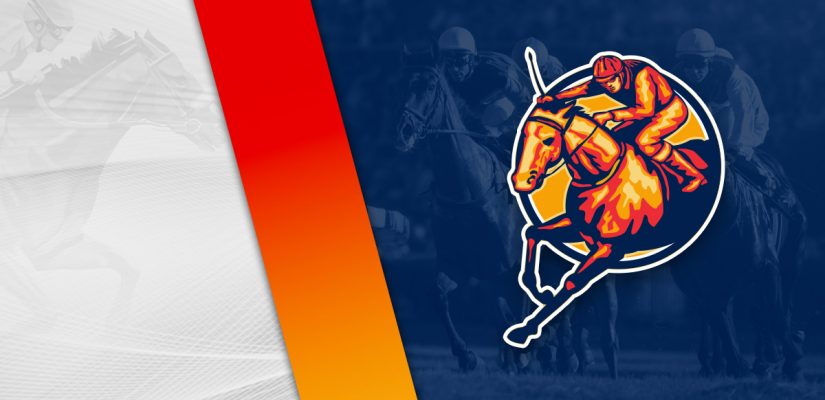 It's not only Haskell Day this Saturday. Del Mar is opening up their summer meet with action today. Bob Baffert's suspension is over and he has horses running from the east to west coast. Baffert's home course is Del Mar and Santa Anita, and he's well represented at Del Mar for the opening card.
Does he return with a bang? He has a few trainees running at Del Mar, along with Taiba in the Haskell Stakes. We have our Haskell and
Monmouth Park picks
listed at TheSportsGeek.
Del Mar has two stakes races, with the $200,000 San Clemente Stakes (Gr. 2) the feature on the turf. Head below for our free Del Mar Racing picks on July 23, 2022.
Race 4
(1) Right Reasons
+600 (6/1)
(2) Flying Connection
+1200 (12/1)
(5) And Tell Me Nolies
+400 (4/1)
(6) Good as Gone
+600 (6/1)
(7) Dutton's Empire
+2000 (20/1)
(8) Satin Doll
+1500 (15/1)
(9) Munny One
+1200 (12/1)
(11) Halosnheaven
+250 (5/2)
Race 4 is an $80,000 event covering 5 furlongs on the dirt. Look for And Tell Me Nolies and Haolsnheaven to be top contenders.
And Tell Me Nolies is making her debut and should get into the mix right away in her career. The filly was a $230,000 purchase and comes with a promising pedigree.
She's handled workouts well, with a time of 47.60 seconds at 4 furlongs and 1:00.60 at 5 furlongs on July 14. Expect And Tell Me Nolies to have an impact immediately in her career.
Halosnheaven is a Baffert trainee making her debut as well. Baffert feels good about this filly for good reason. Halosnheaven has been sharp in workouts as well, with likely a bit of an advantage over And Tell Me Nolies.
Race 6
(1) Superman Shaq
+600 (6/1)
(2) Gator Shining
+800 (8/1)
(3) Draw the Foul
+1200 (12/1)
(4) Arthur Spooner
+1200 (12/1)
(5) Sierra Pass
+5000 (50/1)
(6) Tom Bombadil
+400 (4/1)
(7) Little Mischief
+3000 (30/1)
(9) Warrens Candy Man
+1200 (12/1)
(10) Mariners Way
+2000 (20/1)
(11) Sonic Brees
+500 (5/1)
Race 6 is a $30,000 event covering 6 ½ furlongs on the dirt. Tom Bombadil and Sumo should be top contenders to score the best prize in the sixth event.
Tom Bombadil is 1 for 6 and has been in good form recently. He's 2nd, 2nd, 3rd in his previous three starts.
The gelding is coming off a solid attempt on July 10 at Los Alamitos. It was the second in a row where Tom Bombadil placed 2nd, this time 1 ¾ lengths behind Funkenstein by 1 ¾ lengths in a $28,000 event.
Prior to that trip, Tom Bombadil placed 2nd by Pyeong Chang by a half-length for a $26,000 prize. Sumo, another Baffert trainee running today, should oppose Tom Bombadil strongly.
Sumo is 1 for 6 and finished 6th, 3rd, 6th in his previous three assignments. Two races back, Sumo showed 3rd in a $69,000 race.
That was a nice run from Sumo at Santa Anita Park. In his latest start, he finished 6th in a $69,000 race. The class drop should put Sumo in a big spot on Saturday.
Race 8
(1) Irish Royalty
+1500 (15/1)
(3) Thirsty Pappy
+800 (8/1)
(4) Kangaroo Court
+600 (6/1)
(5) Royal Halo
+1000 (10/1)
(6) The Big Wam
+160 (8/5)
(8) Reign of Speed
+500 (5/1)
(9) Charbonneau
+600 (6/1)
(10) Looksgoodonyoutho
+1200 (12/1)
Race 8 is an $80,000 event covering 5 furlongs on the dirt. Look for The Big Warn to be a tricky runner to beat at this level on Saturday.
The Big Wam is winless in two career starts, but came on rather nicely in a stakes race on May 5. In his debut on April 28 at Keeneland, The Big Wam got involved as a rookie.
The Big Wam placed 2nd behind No Nay Hudson by 4 lengths for an $80,000 purse. That wasn't a win, but it was an encouraging start to his career.
He went stakes racing following that promising run and looked better. He placed 2nd behind Tom's Regret by 1 length in the $200,000 Kentucky Juvenile Stakes in May. Impressive.
In his latest workout, The Big Wam ran 4 furlongs in 47.20 seconds. With that effort, it seems that he's well-prepared for an $80,000 assignment this time. Look for The Big Wam in the winner's circle.