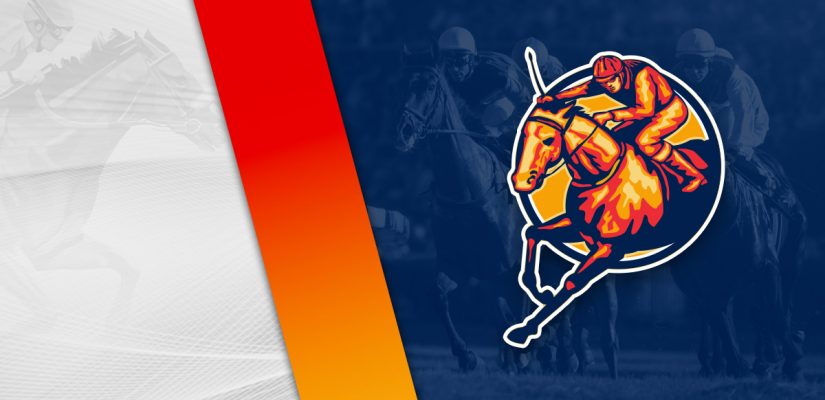 It's a Del Mar day on Thursday afternoon in California. Del Mar is home to one of the biggest races this weekend. They don't have any notable events on Thursday, but the $400,000 Bing Crosby Stakes (Gr. 1) is one to circle for Saturday.
There are two stakes races on the Thursday card. You can find these at
Saratoga
, with the running of the $200,000 Birdstone Stakes and the $175,000 Fleet Treat Stakes at Del Mar.
Del Mar has a total of $620,000 in prize money available on the dirt and turf this afternoon. Head below for our best Del Mar picks for July 28, 2022.
Race 3
(1) Cross Examine
+300 (3/1)
(2) D D S Express
+500 (5/1)
(3) Sasquatch Ride
+3000 (30/1)
(5) Arickaree
+1200 (12/1)
(6) Buttonwood Tree
+600 (6/1)
(7) Ring General
+1500 (15/1)
(9) Hiding the Brick
+600 (6/1)
(10) Erik the Viking
+2000 (20/1)
(11) Lookin to Excel
+1500 (15/1)
(12) Divinely Diverse
+800 (8/1)
Race 3 is our first selection at Del Mar on Thursday. This should go down to the wire between the two horses on the inside.
D D S Express made his debut on October 15, 2021, and faltered, but is open to plenty of improvement. He finished 10th for a $22,000 prize at Santa Anita.
After a layoff and strong workouts, D D S Express should be considered on these terms. He's been clocked with some good times, including 47.20 seconds at 4 furlongs on July 16.
Cross Examine should put in a solid performance for Bob Baffert. This horse is making his debut on Thursday and is expected to have a long and successful career.
Cross Examine was purchased for $475,000 in September of 2019 and has been held back until now. He appears ready to go and should perform well.
The No. 1 was clocked at 1:00.00 at 5 furlongs in his most recent workout on July 23. If Cross Examine has success, expect to see a big class hike for his next assignment.
Race 5
(1) Midnight Memories
+180 (9/5)
(2) Never for Money
+1500 (15/1)
(3) Dance to the Music
+250 (5/2)
(4) My Destiny
+1500 (15/1)
(5) Grace Adler
+250 (5/2)
Race 5 stretches 6 furlongs for an $84,000 purse on the dirt. Look closely at Grace Adler and Midnight Memories to deliver promising results in this one.
Grace Adler is 2 for 4 and should have a big chance against these foes. The Bob Baffert filly started off hot with back-to-back wins to open her career, including a win in the $300,000 Del Mar Debutante Stakes (Gr. 1)
Since then, Grace Adler finished 5th in the $200,000 Chandelier Stakes (Gr. 2) on October 1 and 6th in the $300,000 Starlet Stakes (Gr. 1) on December 4, 2021. More was expected.
Midnight Memories should be tough from the inside. The filly is looking for the hat trick after winning on April 30 and June 5. This is another Baffert horse likely to do well.
Midnight Memories most recently beat Smitten by Kitten by a neck for $69,000. This was after an impressive debut with a 1 ¼ length $67,000 win.
She's looked great in workouts since then and is open to further improvement. I'm looking at Midnight Memories to just get it done at the wire.
Race 7 – Treat Stakes
(1) Rose Dawson
+600 (6/1)
(2) Tam's Little Angel
+800 (8/1)
(3) Opening Buzz
+300 (3/1)
(4) Connie Swingle
+160 (8/5)
(5) Fun to Dream
+250 (5/2)
(7) Everlys Girl
+3000 (30/1)
(8) Gianna's Wild Cat
+3000 (30/1)
The feature on this card is the $175,000 Treat Stakes. This event covers 6 furlongs on the dirt. Look for Fun to Dream and Connie Swingle to get open in this assignment.
Fun to Dream is a winner in one out of one outing. She won her debut on May 28 in an impressive display at Santa Anita. Fun to Dream beat Lady Maryann by 6 ¼ lengths for a $67,000 purse.
Another Baffert trainee, look for her to handle this $175,000 event. She should at least get involved in the stretch. Connie Swingle is the most likely to oppose Fun to Dream
Connie Swingle is 4 for 6 and has had success already. She has finished 1st, 1st, 2nd, 1st, 1st, 2nd in six career starts.
Connie Swingle is coming off a 5 ½ length $74,000 win on June 11. Before that trip, she beat Countess Rosina by 2 ¾ lengths in a $69,000 assignment. Can she do it again?
Her workouts and results recently suggest that Connie Swingle has a big chance to beat Baffert and Fun to Dream.