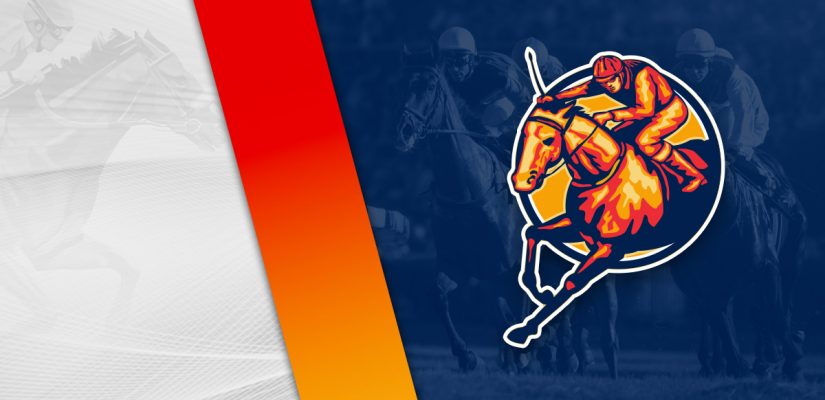 We are exactly one week away from the 146th Kentucky Derby at Churchill Downs. There hasn't been a summer meet at Churchill Downs, but they will open up for the doors for the biggest race in horse racing. Well, the doors for participants, because the public is being prevented from going in Churchill Downs.
Hopefully we can get back to basics next year and normalcy with a normal running of the Kentucky Derby in May. The energy of the crowd really adds to the festivities, but we'll have to do without it for at least 2020. I am sure the horses don't mind no fans in the grandstands. Some have to wear earplugs because of the noise distraction, so that shouldn't be much of a problem at the 146th Kentucky Derby next Saturday.
There are a fleury of stakes races across the US today. Del Mar doesn't have any big races on the schedule on Saturday, but still a decent card of 11 races for a total of $626,000. We will tackle three races and hope for the best in California. Head below for our free Del Mar picks for August 29, 2020.
Race 1
(1) Antigravity
+400 (4/1)
(2) Ambivalent
+160 (8/5)
(4) Man Friday
+350 (7/2)
(6) Scary Larry
+1200 (12/1)
Post Time: 2:00 p.m. PST
Distance: 1 Mile
Purse: $55,000
Race 1 features a mile on the dirt for a $55,000 purse at Del Mar. Man Friday and Ambivalent are on my shortlist for Race 1. Man Friday was serviceable as a rookie on August 16. He finished 4th in a $55,000 event as a first-time runner. Man Friday is expected to be a quality runner throughout his career.
This is a $325,000 horse. He's going to win some races despite finishing 4th in his debut. With his first race out of the way, expect Man Friday to get even closer to the front on Saturday. He was really quick in the morning going into that first race, but first races can be a bit of a crapshoot sometimes based on never being in that spot.
Man Friday completed 4 furlongs in 47.20 and 47.80 seconds, along with 5 furlongs in 59.60 seconds. It's hard to discount Man Friday, a horse that is expected to have a promising career. Is today going to be the day that he breaks through? It could be.
Ambivalent has two races under his belt, including a stakes race on August 8 in the Best Pal Stakes (Gr. 2). He was impressive as a rookie on June 21 in a $50,000 event. Ambivalent placed 2nd behind Weston by 1 ¼ lengths. Drayden Van Dyke ran a terrific race aboard the underdog Weston.
Ambivalent entered the Best Pal Stakes (Gr. 2) as his next entry and ran well enough to finish 3rd. However, he was pushed back to 4th because of DQ due to interference. That was a $150,000 purse, so it wasn't a bad run for Ambivalent given the class. Ambivalent was a $550,000 purchase in March at auction, so he's expected to compete in much bigger races than what he has in front of him today.
Race 5
(1) I'll Do It for You
+2000 (20/1)
(3) Predictable Tully
+1000 (10/1)
(4) Cherry City
+1200 (12/1)
(5) Fierce for Sul
+250 (5/2)
(7) Her Legacy
+1000 (10/1)
(8) Transporter
+600 (6/1)
(9) Shes'a Perfectlady
+800 (8/1)
(10) Chitu Me Too
+400 (4/1)
(11) Queen Stormborn
+1500 (15/1)
Post Time: 4:10 p.m. PST
Distance:5 Furlongs
Purse:$55,000
Race 5 is our next stop at Del Mar on Saturday. There are 11 horses scheduled to race in this $55,000 race, which covers 5 furlongs on the turf. Bob Baffert's Fierce for Sul and Chitu Me Too should be thereabouts in the stretch. Chitu Me Too is coming off a nice debut on August 1.
Flavien Prat ran a nice race to get Chitu Me Too in the money as a rookie. She showed 3rd in the $55,000 outing. In prep work for today, Chitu Me Too completed a 4-furlong workout with a time of 48 seconds on August 17.
Chitu Me Too should be in good form and give the rest of the field something to consider on Saturday. Fierce for Sul will hit the track for the second time for Baffert. The $650,000 Fierce for Sul was solid as a first-time runner on May 25 to place 2nd in a $50,000 event. It could have been better for Baffert and Van Dyke, though.
Fierce for Sul was the favorite, but came up short by 2 ¼ lengths behind Secret Keeper. She had a 3 length lead at the top of the stretch and was overtaken late. Note that the race was at 5 ½ furlongs. A half less and Fierce for Sul would have been in the lead. Fierce for Sul gets 5 furlongs on Saturday in this event.
In her previous performance, Fierce for Sul had the lead out of the gate and at every pole until late in the stretch. This shorter race should benefit her on Saturday afternoon. Look for Baffert to have Fierce for Sul prepared for this performance. With a price tag of $650,000, she should be competing in bigger events before long.
Race 8
(1) Microrithms
+300 (3/1)
(2) Champagneonme
+600 (6/1)
(5) Little Juanito
+1200 (12/1)
(7) Desert Law
+600 (6/1)
(8) Surfing Star
+600 (6/1)
Post Time: 5:40 p.m. PST
Distance:5 ½ Furlongs
Purse: $59,000
Race 8 is our final selection at Del Mar on Saturday, which covers 5 ½ furlongs on the dirt. McKale and Microithms, another Baffert entry, should go well on Saturday in this race. McKale has gone 1st, 3rd, 3rd in his previous three outings, and is 3 for 12 overall in his career. In his win in January at Santa Anita Park, McKale won by ¾ lengths over Sweet and Cheeky for a $55,000 purse.
Since then, McKale finished 3rd in the $200,000 San Carlos Stakes (Gr. 2) on March 7 and 3rd in a $53,000 allowance race on June 14. That was a disappointing effort after McKale was able to get into the money in a stakes race. In any event, expect the $140,000 McKale to be close at least.
Microrithms is out seeking a hat-trick today for Baffert and company. Microrithms is 4 for 7 in his career with wins on January 31, 2019 and upon his return on August 2 to make it two in a row. He is also a winner in 3 of his previous 4 performances. In his previous two wins, Microrithms won by ¾ lengths in a $59,000 event, and then followed up eight months later for a win by a neck over Jamming Eddy.
Microrithms has been in great form in the morning with times of 47.80 seconds at 4 furlongs and 5 furlongs at 1:00.20. For $50,000, Microrithms has already proven to perform better than his purchase price indicates. Note that he was originally purchased at auction for $38,000 in 2015, and then $50,000 a year later in 2016. Look for Van Dyke to pilot Microrithms into the winner's circle with a bold performance in Race 8.