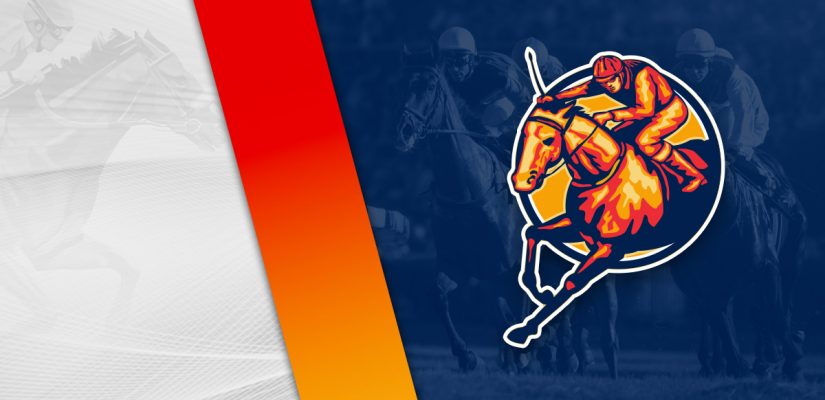 If you are looking for some big racing this weekend, look no further than Del Mar in California. We have you covered at Saratoga, but the biggest action is taking place at Del Mar. The running of the $500,000 TVG Pacific Classic (Gr. 1) is the most expensive race of the weekend. Del Mar also has four other stakes races on Saturday. There is a total of $1,452,000 available at Del Mar on this card. This is a small taste of what is to come in two weeks in Kentucky.
The running of the 146th Kentucky Derby will finally take place, albeit without fans. Initially organizers wanted fans, then limited attendance, and now nobody will be going. That's unfortunate and I'm sure NBC isn't thrilled with having no fans there. In any event, it doesn't matter to me because I'm more interested in following Tiz the Law and the Triple Crown bid. I don't pay much attention to the pre-race festivities, so it's whatever to me. I'm excited for the racing at Del Mar today as well. Head below for our free Del Mar picks for August 22, 2020.
Race 2
(1) Square Peggy
+800 (8/1)
(2) Li'l Grazen
+160 (8/5)
(4) Loud Loud Music
+400 (4/1)
(6) Anna Fantastic
+500 5/1)
(7) Unchain Her Heart
+800 (8/1)
Post Time: 2:31 p.m. PST
Distance: 5 ½ Furlongs
Purse: $57,000
Race 2 is our first selection at Del Mar on Saturday. It isn't a stakes race, but hopefully an event we can cash in on early on the card. Loud Loud Music and Li'l Grazen are held in high esteem in Race 2. Loud Loud Music was looking for a hat-trick, but was cut down in the $125,000 Fleet Treat Stakes (Black Type) to finish last in a small four-horse field.
Loud Loud Music is 2 for 4 in her career and had some momentum in her side going into the Fleet Treat Stakes on July 24. She was weak as a first-time starter, with a 4th place performance, and then followed up for 1st in a $30,000 and $51,000 event. Her most impressive win was the 2 ¼ length win on June 19 for $51,000. If Loud Loud Music wins today, this is going to take over as her most impressive performance.
It's going to be tough to do with Li'l Grazen running in this field, though. Li'l Grazen is going to be a difficult out for Loud Loud Music. She is running well and has finished 2nd, 2nd, 1st in her previous three entries. Li'l Grazen is coming off a win on July 27 at Del Mar in a 1 ¾ length victory over A Mells for a $51,000 purse.
Li'l Grazen has finished in the top-2 in 5 of her previous 7 races. There are several horses in the backstretch that would handle Li'l Grazen, but I don't see any of them lining up in the gate with her in Race 2. I would side with Li'l Grazen to ride home with a win here.
Race 7 – Del Mar Handicap
(2) Another Mystery
+2000 (20/1)
(4) Big Buzz
+2000 (20/1)
(5) Ward 'n Jerry
+1000 (10/1)
(6) Proud Pedro
+1200 (12/1)
(8) New Year
+2000 (20/1)
(9) Oscar Dominguez
+600 (6/1)
(10) Originaire
+500 (5/1)
(11) North County Guy
+1500 (15/1)
Post Time: 5:06 p.m. PST
Distance:1 ⅜ Miles
Purse:$200,000
Our first look at a stakes race today at Del Mar is the running of the $200,000 Del Mar Handicap (Gr. 2). 11 horses are scheduled to run in the race for a handsome purse of $200,000. This isn't the first time that I've handicapped some of the horses in the race, notably Originaire and United.
I have looked at Originaire and United in the past and ended up quite happy with the result for one of them. Originaire and United battled on my card in the Charles Whittingham Stakes (Gr. 2) on May 23 at Santa Anita Park.
Originaire was unsuccessful, but still ran a strong race to place 2nd. However, Originaire needed a DQ to get to 2nd in that one. Rockemperor actually finished 2nd, but was disqualified for interference. That bumped Originaire up from 3rd to 2nd.
Originaire was on a nice with finishes of 2nd, 2nd, 1st, 2nd before regressing in the $200,000 Eddie Read Stakes (Gr. 2) on July 26. He finished 5th in that race and was never a factor. Originaire needed a lot more in that event and will need more against this field in the Del Mar Handicap. I wasn't particularly impressed with a workout time of 52.60 seconds at 4 furlongs and 1:01.60 at 5 furlongs in prep for today.
United was a winner for me in the Charles Whittingham Stakes against Originaire on May 23. He beat the DQ'd horse, Rockemperor by a nose. He also defeated Originaire in the Eddie Read Stakes, ultimately finishing five spots ahead. United completed the hat-trick in that race, with wins in the San Marcos Stakes (Gr. 2), Charles Whittingham Stakes (Gr. 2), and Eddie Read Stakes (Gr. 2).
Overall, he's 6 for 14 in his career and can easily add to his total today. United was a $300,000 purchase and following up on expectations. He was recently really impressive on the morning workout trail, with a time of 59.80 seconds on August 11. As long as United shots up wanting to run today, a win should be within range for him.
Race 10 – TVG Pacific Classic
(2) Higher Power
+300 (3/1)
(3) Mirinaque
+1000 (10/1)
(4) Dark Vader
+1200 (12/1)
(5) Maximum Security
+100 (1/1)
(6) Sharp Samurai
+800 (8/1)
Post Time: 6:36 p.m. PST
Distance:1 ¼ Miles
Purse: $500,000
The feature race of the day in North America is the $500,000 TVG Pacific Classic (Gr. 1). The $500,000 event covers 1 ¼ miles on the dirt at Del Mar. The name Maximum Security might give you a headache if you bet on him in the 145th Kentucky Derby. Maximum Security was infamously disqualified due to interference.
He was then caught up in a doping scandal, which saw his former trainer, Jason Servis, get charged along with 26 other people involved. It was an elaborate and complex scheme which eventually came crashing down following his Saudi Cup win.
Midcourt is one horse that should be able to give Maximum Security a run for his money in the Pacific Classic. He is 5 for 12 in his career, with an incredible run from June 2, 2019 to November 23, 2019 with four straight wins.
Following a 3rd place performance in the San Antonio Stakes (Gr. 3) on December 28, 2019, Midcourt followed up for a win in the $200,000 San Pasqual Stakes (Gr. 2) by 3 ½ lengths on February 1. However, since then, Midcourt has not been up to the task, finishing 3rd, 5th, 2nd in his previous three performances.
In Midcourt's most recent outing, he finished 2nd in the $150,000 San Diego Handicap (Gr. 2) by a nose. He came on really strong in the final furlong, but Maximum Security had just enough in the tank. It was a thriller that came down to a photo finish. Expect another close battle between Midcourt and Maximum Security here.
Maximum Security is a winner in five straight races and 1 for 1 in Bob Baffert's barn. Overall, he's 9 for 11 and could have been 10 for 11 if it wasn't for the DQ in the Kentucky Derby. Maximum Security will eventually start slowing down, but it's unlikely going to be on Saturday in the Pacific Classic. In a rematch against Midcourt, look for Maximum Security to prevail.