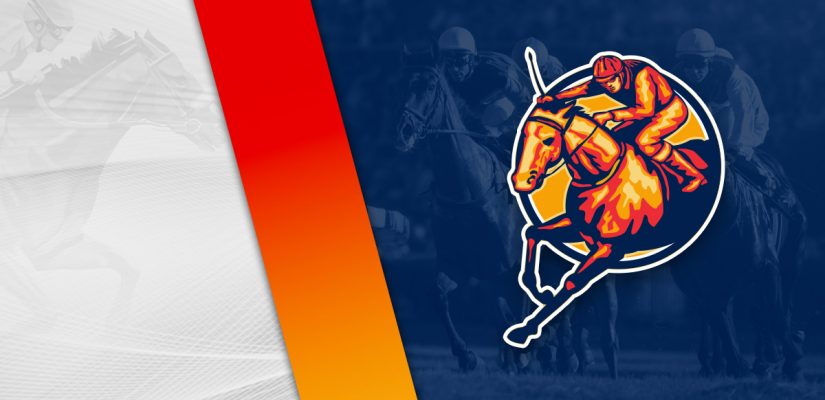 There is a decent dose of horse racing action on Wednesday in North America. The biggest track of the summer is running this afternoon in Saratoga Springs. Saratoga Race Course has a couple of stakes races and a card worth nearly a million.
Did you miss Bob Baffert? Probably not. But he makes his return in the $1,000,000 Haskell Stakes (Gr. 1) at Monmouth Park on Saturday. He is making a run at the Breeders' Cup with Taiba.
Along with Saratoga, we're playing Delaware Park and the Horseshoe in Indianapolis. Delaware Park has eight races worth $194,000 in prize money. Head below for our best Delaware Park picks on July 20, 2022.
Race 4
(1) High Five Cotton
+180 (9/5)
(2) Whirlin Curlin
+800 (8/1)
(3) Quad Eights
+800 (8/1)
(4) Revolutionary Road
+600 (6/1)
(5) Instigated
+350 (7/2)
(6) Green Growth
+250 (5/2)
Race 4 is a $17,000 event covering 5 ½ furlongs on the dirt track. Green Growth and High Five Cotton look like willing types for this assignment.
Green Growth has 2 wins in 13 career starts since beginning his career in 2019. The gelding has primarily run against some decent foes at Woodbine.
Most were far too tough, with Green Grown going off as a longshot most of the time. He won at 7/2 three years ago at Woodbine and then went winless in nine straight before winning the top prize of $9,450 in his latest performance on June 24.
High Five Cotton is a veteran going back to 2017. He most recently won last April in Keeneland for a top prize of $12,600. Since then, High Five Cotton is winless in six straight races.
In his latest start, he finished 8 out of 8 in the same grade. High Five Cotton drops in class after that disappointing showing. He should have a much better chance in this one.
Race 5
(1) Night Command (1A) Stern Chaser
+400 (4/1)
(2) Silver Sea
+200 (2/1)
(3) My Lucky Heart
+1200 (12/1)
(6) Fever Dreaming
+300 (3/1)
(7) Lisa Marie
+800 (8/1)
Race 5 is a mile and 70 yards for a $23,000 purse on the turf. Consider playing Fever Dreaming and Silver Sea to have a big chance to win on the grass this afternoon.
Fever Dreaming is coming off her debut trip on May 26. She finished 4 of 7 at the Horseshoe for a top prize of $21,420. That was tough for a total purse of more than $30,000.
It seems likely that Fever Dreaming will have a much better opportunity in a $23,000 race on Wednesday. Her most likely rival has to be Silver Sea.
Silver Sea is on much easier terms Wednesday afternoon. She's 4th, 8th, 5th in her previous three attempts. This isn't the best start, but she was up against it in those races.
In her latest start, she was running for around a $50,000 purse on July 9. There wasn't much to offer versus that field, but this $23,000 assignment looks much more doable.
Race 8
(2) Robs Dream
+1000 (10/1)
(3) Mygidgetmarie
+1200 (12/1)
There is one more race at Delaware Park this afternoon. Race 8 is the finale, with a $40,000 purse on the line in this one. Candar and Fishers should look sharp in this event.
Candar made her first start on June 18 at Laurel Park. She went off as a big long shot at 33/1 to win the race. Despite the long odds, Candar carried herself pretty well.
She finished 4th out of 11 starters, with a top prize available of $28,980. Down from around $45,000 to $40,000, expect Candar to get more involved.
Fishers is off to a pretty strong start in her career. She's placed 2nd in back-to-back events going into Wednesday. In her latest start, Fishers placed behind Miss Betty at 6/5 for a top prize of $17,010.
Winning was expected, but a similar speed figure in this event will put her at the front. Fishers has the talent to go to the winner's circle against a beatable field.