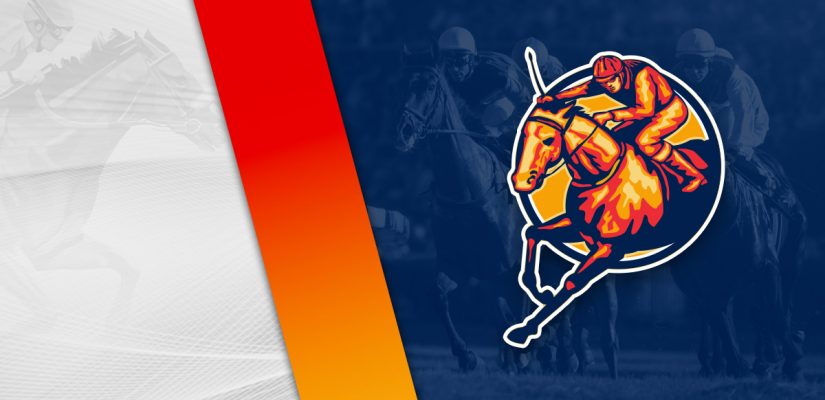 There are some big players with cards on Thursday afternoon. You can find Belmont Park and Churchill Downs operating. Belmont Park is home to the final race of the Triple Crown on Saturday.
There has been no clear contender in the Kentucky Derby or the Preakness Stakes, and it's going to be the case in the Belmont Stakes as well. It should be a good one in New York, though.
We have bets at
Belmont Park
this afternoon if that's what you're interested in playing. It was a winning day at Churchill Downs in Kentucky yesterday.
We're also going to Delaware Park, where eight races are worth $208,000. Head below for our best Delaware Park picks on June 9, 2022.
Race 2
(1) Crown of Joy
+1500 (15/1)
(2) Time to Two Step
+200 (2/1)
(3) Princess Adira
+400 (4/1)
(4) Princess Corey
+150 (3/2)
(5) Parched Ghost
+600 (6/1)
(6) Square Peg
+1500 (15/1)
(7) Hetty G.
+1200 (12/1)
The second race at Delaware Park is a $13,000 event covering 7 furlongs on the dirt. Consider Time to Two Step and Princess Corey as serious contenders to win.
Time to Two Step is 3 for 23 and looking for better results after finishing 6th, 3rd, 4th in her previous three trips. The mare most recently finished 6th for a $19,000 purse after showing 3rd on March 4 in a $28,000 assignment.
She won a $19,000 event by 5 lengths on January 6. Time to Two Step needs to get back to that form this afternoon.
Princess Corey is 3 for 10 in her career, finishing 2nd, 1st, 4th, 2nd in four races. Two races back, she beat Likely Choice by 2 lengths for a $29,329 purse.
That was a tough race, and Princes Corey handled it well. She returned on May 19 and placed 2nd behind Volnay by 2 ¾ lengths for a $17,555 purse as a heavy favorite.
That was disappointing, but she's capable of much better and down in class. I'd give her the edge over Time to Two Step.
Race 5
(1) Lea Me Alone
+800 (8/1)
(4) Ms. Malevolence
+600 (6/1)
(5) Mosler's Touch
+800 (8/1)
(6) Awesome View
+400 (4/1)
(7) My Boss Lady
+200 (2/1)
Post Time: 2:00 p.m. EST
Distance:6 Furlongs
Purse:$20,000
Race 4 covers 6 furlongs on the dirt for a $20,000 purse. My Boss Lady and Stay Out should be in the mix for a win in this spot.
Stay Out is 4 for 24 in her career and has been involved somewhat recently. She has finished 5th, 2nd, 4th in her previous three assignments.
The mare placed 2nd behind Marvella Nasty by 9 ¼ lengths for a $26,880 prize on November 5. Stay Out wasn't close to a win, but was the best of the rest.
In her most recent attempt, Stay Out finished 5th for a $24,000 prize on November 26. She is coming off a layoff and should appreciate a class drop.
My Boss Lady is 3 for 13 and 6th, 1st, 3rd in her previous three races. Following six races at Oaklawn Park, she's at Laurel Park this afternoon.
Two races back, My Boss Lady beat Beauty Day by 3 ½ lengths for $29,500 on March 31. That was impressive form, especially in that grade.
She most recently finished 6th for a $33,000 purse on May 1. That was just too tough, but down to this level will benefit her greatly. Give My Boss Lady serious consideration.
div class="picksBox">
Best Bet
Race 7
(1) Cannon's Roar
+300 (3/1)
(3) Indian Lake
+400 (4/1)
(6) Speightsford
+800 (8/1)
(8) Entertainment
+800 (8/1)
A mile for a $46,000 purse is our final pick at Delaware Park. This looks like a top effort from Cannon's Roar and Roadster.
Cannon's Roar is 6 for 34 and can be a contender in this one. He is 6 for 34 and has plenty of stakes experience. In his last five races he's been stakes racing.
In his most recent attempt, Cannon's Roar finished 4th in the $102,000 Maryland Million Turf Stakes on October 23. This should be easier after a layoff.
Roadster has graded experience in his career. That's what he has been doing most of his career, stakes racing at Santa Anita, Churchill Downs, Del Mar, and Fair Grounds.
He has three Grade 1 assignments on his resume, including a win in the 2019 Santa Anita Derby (Gr. 1) and 15th in the Kentucky Derby.
Roadster has finished 7th, 3rd, 4th in his previous three trips. After finishing 7th on April 2 in the $400,000 Oaklawn Mile Stakes (Gr. 3), he's down on much easier terms today. He looks like the one to beat.