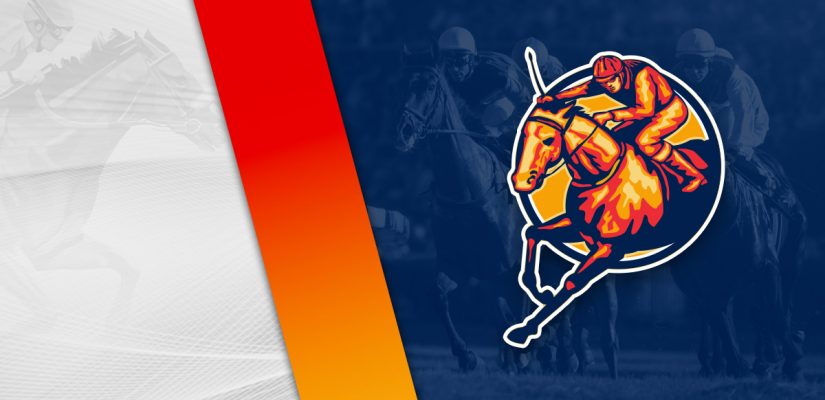 It was an exciting weekend of racing, especially on Saturday with prep races dotting the landscape. The most notable performance was Bob Baffert's Life Is Good at Santa Anita Park. Life Is Good won the San Felipe with ease over Medina Spirit. He looks like a frontrunner to win the Kentucky Derby, but will have to contend with other strong runners like Essential Quality. I think we have our No. 1 and No. 2 horses as of mid-March for the Derby.
$25 Risk-Free Horse Racing Bet!
Like I've said, a lot can change between now and May, though. Nadal and Charlatan were both highly regarded last March as well, and they both had to miss the Derby. Nadal had to retire completely. Just to show how dominant Baffert's barn was, one of the early favorites, Authentic won in an upset to beat Tiz the Law. The pundits wrote off Baffert when Nadal and Charlatan were ruled out, but the odds had it right earlier in the year and not closer to post time.
We move to Monday which is typically a quiet day for horse racing. BetOnline has five racecourses available wagering today. That's about the max you are going to find on a Monday, so it's not a bad day with that considered. Remington Park is the newcomer that joins Turf Paradise, Parx, Louisiana Downs, and Delta Downs for an early spring meet.
I'm going to have some fun and try to hit a multi-race bet at Delta Downs. It was a profitable day yesterday at Santa Anita Park, and hopefully more to come on Monday. Head below for our free Delta Downs Daily Double and Pick 3 selections for March 8, 2021. You can play Race 1-2 and Race 2-3 as a Daily Double, along with all three together in a Pick 3. Of course, if you're more comfortable with straight win bets, then feel free to wager accordingly.
Race 1
(1) G Victory
+1000 (10/1)
(2) Honorarian
+600 (6/1)
(3) Race Craft
+180 (9/5)
(4) Cool Power
+450 (9/2)
(5) David's Grace
+800 (8/1)
(6) Sammy Danseur Jr.
+350 (7/2)
(7) Desoto's War
+2000 (20/1)
(8) A Star Is Born Now
+1500 (15/1)
(9) Kingston Street
+2000 (20/1)
Post Time: 12:55 p.m. CST
Distance:6 ½ Furlongs
Purse:$37,000
Race 1 covers 6 ½ furlongs on the dirt for a $37,000 purse. Nine horses are scheduled to participate, with Sammy Danseur Jr. and Race Craft formidable runners in Race 1. Sammy Danseur Jr. is winless in three performances, going 4th, 2nd, 3rd. In the best run of her career up to this point, Sammy Danseur Jr. placed 2nd behind Cherkas Bendyl by 1 ½ lengths on December 28 in a $30,000 assignment.
It wasn't a bad run for Sammy Danseur Jr., especially considering the underdog role. In his next outing, Sammy Danseur Jr. showed 3rd in a $30,000 event on January 26. That's the last we've seen from Sammy Danseur Jr. in a race. He made a 4-furlong workout on February 27 with a time of 50.60 seconds. This should be a doable assignment for Sammy Danseur Jr., with Race Craft likely offering resistance in the stretch.
Race Craft has gone 2nd, 2nd, 2nd, 6th in his last four performances. In his most recent showing, Race Craft fell out of favor after about the ¾ pole. He had speed early and looked good, but weakened at a mile. A month earlier, Race Craft was edged out at the wire by a head in another mile event for a $30,000 prize. Down in distance, expect Race Craft to benefit the most in this 6 ½ outing.
Race 2
(1) Clearly Sailing
+450 (9/2)
(2) Enduring Peace
+1500 (15/1)
(3) Scampering Grayce
+160 (8/5)
(4) Fort Pike
+1000 (10/1)
(5) Midnight Trip
+1500 (15/1)
(6) Maggie's Return
+500 (5/1)
(7) Jus My Imagination
+300 (3/1)
(8) Building Home
+2000 (20/1)
Post Time: 1:22 p.m. CST
Distance:5 Furlongs
Purse:$39,000
In the second leg of our Pick 3, eight horses are scheduled to run 5 furlongs on the dirt for a $39,000 purse in the feature race of the day. Jus My Imagination and Scampering Grayce are likely going to be strong contenders for the top prize here.
Jus My Imagination has finished 7th, 1st, 2nd in three performances, striking for the first win of her career on December 28 after struggling as a rookie. Jus My Imagination beat Grayfully by 5 lengths in a $14,000 event. It was another productive showing for Jus My Imagination on February 2 up in class.
Scampering Grayce is a one-time winner in six outings in her career. She has gone 2nd, 2nd, 1st, 9th in her last four performances. Scampering Grayce arrived home in the winner's circle on January 21 for the first win of her career. She dispatched Maggie's Return by a length as a heavy favorite for a $35,000 purse.
Her next performance was a write off. Scampering Grayce finished 9th on February 12 after being stopped. Instead of wasting her legs on a race where she didn't have it, Scampering Grayce was pulled up and got a light workout in at Sam Houston Park. Back to Delta Downs, look for Scampering Grayce to return to form in Race 2.
Race 3
(1) Counterfeit
+600 (6/1)
(2) Shugs Lil Bro
+300 (3/1)
(3) Wheels Turning
+800 (8/1)
(4) Kansas King
+140 (7/5)
(5) Zion's Call
+1000 (10/1)
(6) Courageous Is Back
+400 (4/1)
Post Time: 1:49 p.m. CST
Distance:1 Mile
Purse:$18,000
Race 3 is the final leg of our multi-race bets. This event covers a mile for a $18,000 purse. Kansas King and Shugs Lil Bro should be tough runners in the race. Shugs Lil Bro has finished 6th and 3rd in his career, and is open to more improvement on Monday. He finished 6th as a first-time runner on January 13 in a $14,000 event. That was disappointing, as Shugs Lil Bro flattened out and didn't go anywhere. He did look better in his next outing, though.
Shugs Lil Bro showed 3rd in a similar $14,000 race to finish 4 ¾ lengths and a neck behind the winner. Additional improvement will have to be made to win on Monday at the $18,000 level, but it should be within reach for him. This isn't an overly difficult race, and nothing he hasn't seen before. From the improvement in those two races, it's apparent that Shugs Lil Bro is going in the right direction.
Kansas King transfers to Delta Downs after finding limited success at Fair Grounds Race Course. He finished 5th, 5th, 9th, 9th and made no impact in New Orleans at Fair Grounds. In his most recent trip, Kansas King finished 9th in a $18,000 event at a mile and 70 yards. Prior to that performance, Kansas King was 9th in January for a $45,000 purse. I wanted to see more out of Kansas King at the $18,000 level, but it wasn't present. However, progress was noted with Shugs Lil Bro after faltering.