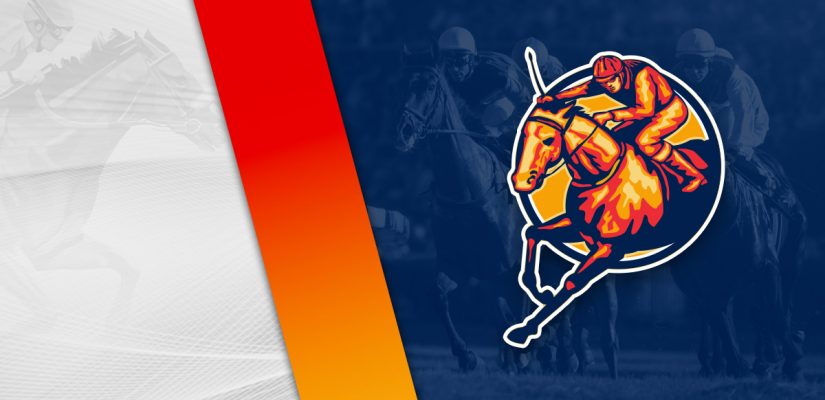 There's a pretty good card for Wednesday today, as BetOnline has a decent selection for the ponies. It isn't a day for stakes racing, but there's more than enough options to handicap.
Stakes racing returns on Friday at Remington Park. The running of the $400,000 Remington Springboard Mile is a big day for racing in Oklahoma.
Turf Paradise has a $60,000 race tomorrow, and then three on Friday. I don't take anything less than $100,000 as much of a stakes event, though.
TheSportsGeek has picks at Gulfstream Park and Delta Downs on Wednesday. Delta Downs has nine races worth $212,000 this afternoon. Head below for our free Delta Downs picks for December 15, 2021.
Race 3
(1) Sophie's Prayer
+450 (9/2)
(2) My Sister Annette
+800 (8/1)
(3) Itsnotmyjob
+200 (2/1)
(4) Miss Pat's Girl
+800 (8/1)
(5) Eve's Delight
+1200 (12/1)
(6) Dixie Lady
+300 (3/1)
(7) Shades of Truth
+500 (5/1)
Post Time: 1:51 p.m. CST
Distance: 5 Furlongs
Purse:$42,000
Race 3 at Delta Downs is a $42,000 race covering 5 furlongs. This is the feature at Delta Downs with the biggest prize available in this one.
Shades of Truth is 3 for 12, and finished 3rd, 1st, 3rd in her previous three attempts. The filly was a winner on November 11 for a $26,000 purse.
That was a good one for Shades of Truth, beating Starbuck Luck by a nose for a $26,000 prize. She came back on November 27 and showed 3rd in a $36,000 race on November 27.
Itsnotmyjob is 4 for 22 in her career, and should have a big chance at this level. She's had improvement going 3rd, 2nd, 1st in her last three outings.
Itsnotmyjob most recently beat D'wild Baroness by 2 lengths in a $40,000 event. This was after placing behind Areuinaband by 2 ¼ lengths for $40,000.
This filly is one of the only in this race to show success in the class. She has to be worth considering.
Race 6
(1) Bind Me Up (1A) Zydeco Music
+200 (2/1)
(2) Beautiful Ending
+350 (7/2)
(3) Grace Forever
+1000 (10/1)
(4) Peaceful Vision
+800 (8/1)
(5) See Sassy Run
+500 (5/1)
(6) Onetwomanyrockets
+1500 (15/1)
(7) Byanymeans
+450 (9/2)
(8) Miss Neko
+1000 (10/1)
Post Time: 3:15 p.m. CST
Distance:7 ½ Furlongs
Purse:$40,000
Race 6 goes on the dirt for a $40,000 purse. Look at Beautiful Ending and Bind Me Up to have a good shot. Bind Me Up's teammate Zydeco Music shouldn't be too far off either.
Beautiful Ending is 2 for 7 and looking good recently. She has finished 1st, 2nd, 1st, 4th in her last four attempts.
Two races back, Beautiful Ending was in good form in a $26,000 event. She edged out nicely at the wire for a win by a head.
It was her second win in three outings after placing 2nd behind Isolation by 2 ¼ lengths in a $15,500 race on June 12. However, she failed to keep up in her latest outing, going 4th for a $42,000 purse on November 23.
Bind Me Up is 4 for 19 and should have an opportunity at a fifth win in this one. She is looking for the hat-trick after a win on November 20 and December 1.
In her win in November, Bind Me Up beat 1 ¼ lengths for a $13,000 purse. Bind Me Up was able to repeat on December 1, this time in a $14,000 event by 2 ½ lengths.
While this is going to be up in class, expect Bind Me Up to have a big chance nonetheless. The competition isn't the toughest despite the higher grade.
The Bet
(1) BIND ME UP (1A) ZYDECO MUSIC
Race 7
(1) Four Princesses
+350 (7/2)
(3) Broke Financing
+2000 (20/1)
(4) Catskill Ghost
+2000 (20/1)
(6) Aiken to Be
+400 (4/1)
(7) Southern Beauty
+200 (2/1)
(8) Icy Charlie
+500 (5/1)
Post Time: 3:43 p.m. CST
Distance:5 Furlongs
Purse:$38,000
Race 7 covers 5 furlongs for a $38,000 purse. Four Princesses and Southern Beauty have to be in contention to score here.
Four Princesses is a model of consistency and should run a good race. She does nothing but run well. While Four Princesses only has a win in six assignments, she's been close in all outings.
Four Princesses defeated Wild Mallory by 5 ¼ lengths in a $18,000 event on June 17. It was a pretty good go for Four Princesses, and has gone 2nd in five races since then.
In her latest attempt, Four Princesses placed behind Bar Tap by 4 ¾ lengths in a $38,000 assignment. Up in class she's still performing well, so expect a solid bid in this spot.
Southern Beauty has a strong strike rate of 5 wins in 10 races. She's been a stakes racer and is going to drop down in class for Wednesday afternoon.
In her last go on October 13, Southern Beauty was 6th in a $42,000 assignment. This after finishing 4th in the $70,000 Louisiana Legends Mademoiselle Stakes on June 5.
Southern Beauty should be tough to beat versus this field in Race 7.