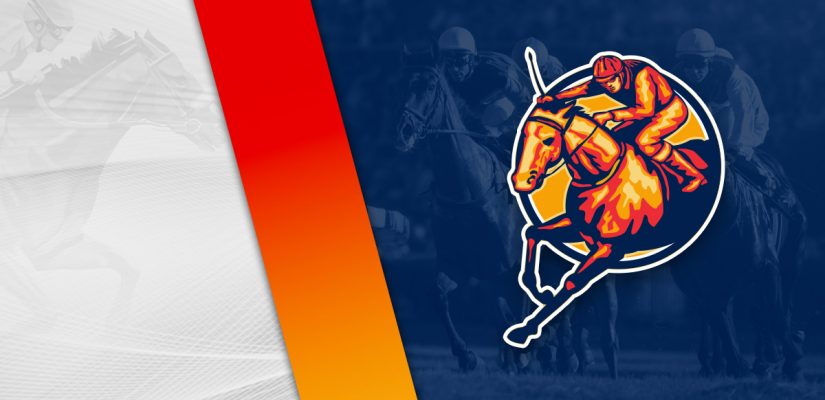 BetOnline has four race tracks on Tuesday for betting the ponies today. This is the same as yesterday, except Fair Grounds Race Course is unavailable after running on Monday. Delta Downs replaces Fair Grounds in the south for this card.
Remember that Christmas Day is on Saturday, so it's going to be a rare day where you aren't going to see any stakes races on the schedule. The $100,000 H. Allen Jerkens Stakes will run at Gulfstream Park on Christmas Eve, and then the day after Christmas, there's a bunch of stakes races on Sunday.
The feature event of the weekend is at Santa Anita Park. Santa Anita has three $300,000 graded races scheduled to take place. If you really want a big race on Saturday, there is the $1,383,000 Hanshin Cup (Gr. 2) on the turf in Japan.
Our first look on Tuesday is at Delta Downs with three selections and hopefully three winners. Delta Downs has nine races worth $202,000. Head below for free Delta Downs picks on December 21, 2021.
Race 2
(1) Lady Frosted
+200 (2/1)
(2) Susan Strong
+1500 (15/1)
(3) Sweet Prayers
+250 (5/2)
(4) Dianna's Jet
+500 (5/1)
(5) Flurry of Feathers
+800 (8/1)
(6) Erin's Creation
+1000 (10/1)
(7) Whipum Naenae
+450 (9/2)
Post Time: 1:23 p.m. CST
Distance:1 Mile
Purse:$36,000
Race 2 is a $36,000 event covering a mile on the dirt. Look at Sweet Prayers and Lady Frosted as potential winners on these terms.
Sweet Prayers is 4 for 27 in her career, and finished in the top-2 in her previous eight attempts. Two races back, Sweet Prayers beat Glory to Me by 7 ½ lengths for a $40,000 purse. Impressive display there.
In her most recent outing, she stayed consistent, but couldn't follow up on October 28. Sweet Prayers placed 2nd behind Condesa's Handmaid by a half-length in a $42,000 race.
Down to the $36,000 level, she should give Lady Frosted a battle. Lady Frosted is 3 for 9 in her career, and finished 1st, 4th, 7th in her previous three attempts.
Lady Frosted was a 7 ¾ length winner on October 3 at Churchill Downs for $68,000. Since then, she's trend down, but is seeing a break with an easier assignment at Delta Downs.
In her most recent attempt, Lady Frosted finished 7th in a $127,000 race on November 28 at Churchill Downs. This is a big step down with Lady Frosted having a big chance.
Race 5
(1) Adios Yankee
+1200 (12/1)
(3) Broad Decision
+1000 (10/1)
(4) Chasin Gracie
+1500 (15/1)
(5) Mr. Paycheck
+200 (2/1)
(6) Midnight Spirit
+600 (6/1)
(7) Laughing Latinos
+600 (6/1)
(8) Strong Rules
+500 (5/1)
Post Time: 2:47 p.m. CST
Distance: 6 ½ Furlongs
Purse:$18,000
Race 5 covers 6 ½ furlongs on the dirt for a $18,000 purse. Sournois and Mr. Paycheck look good for the shortlist.
Sournois is 3 for 40 in his career, and has finished 3rd, 5th, 1st in his last three attempts. He is coming off a solid bid with a ¾ length win in a $13,000 assignment on December 10.
This was after Sournois finished 5th on November 26 for $20,000. That class drop helped, and now Sournois is back up to $18,000.
Mr. Paycheck is looking for a hat-trick following a win on November 10 and December 2. He was in fine form with a 2 ¼ length win over Yank Crime for $19,000, and then came back with another win.
He is coming off another win in good standing, with Mr. Paycheck edging out Combat Command by a neck at the wire. It was a close one, but Mr. Paycheck had the edge and is down slightly in class today.
Mr. Paycheck should have a strong presence in the stretch in this one. He's proven himself in this grade before and should do it again.
Race 6
(1) Teasin' Tesla
+600 (6/1)
(2) Lady Abril
+450 (9/2)
(3) Sister Sis
+1500 (15/1)
(4) Sangria City
+300 (3/1)
(7) Miss Tonalist
+800 (8/1)
(8) Taylors Babe
+1200 (12/1)
Post Time: 3:15 p.m. CST
Distance:5 Furlongs
Purse:$35,000
Race 6 is a $35,000 event covering 5 furlongs on the dirt. Roll Baby and Sangria City should be in top form versus this field on Tuesday afternoon.
They should both have a chance to score a win in this one. Roll Baby has finished 5th in back-to-back attempts on October 28 and December 3.
She opened her career on October 28 and went 5th for a $84,000 assignment at Keeneland. The filly came back to do the same in the same grade at Oaklawn Park earlier this month.
Roll Baby will see a drop in class right away after struggling in her first two attempts. Expect Sangria City to be her toughest rival on Tuesday.
Sangria City has been a consistent force, but still trying to get to the winner's circle. She has placed 2nd in six straight races, most recently on December 4.
In that attempt at Delta Downs, Sangria City placed behind Majestic Ways by 1 length in a $35,000 assignment. This was after placing behind Azul Tequila by 3 ½ lengths on November 24.
Sangria City is banging hard at the wire and deserves to finally go in. The value looks best on the No. 4 in this spot.