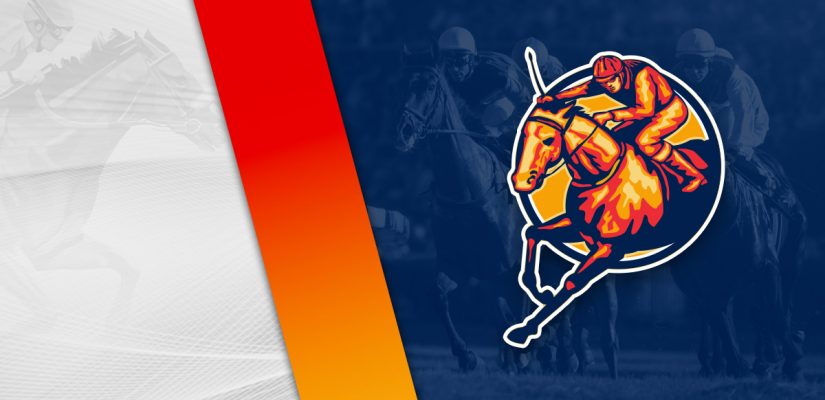 BetOnline has a decent card for Wednesday with eight racecourses available for wagering. There are no stakes racing on the agenda today. It isn't much of a stakes weekend coming up either.
The biggest race is a $300,000 Grade 2 event at Los Alamitos. The next $500,000 race is at Aqueduct Racetrack in two weeks. Aqueduct has two New York Stallion Series races on December 17.
TheSportsGeek is covering two tracks on Wednesday at Gulfstream Park in Florida, and then Delta Downs over in Louisiana.
Delta Downs has nine races worth $240,000 this afternoon. Head below for our free Delta Downs picks for December 8, 2021.
Race 2
(1) Real Brave
+1500 (15/1)
(2) Tensas Toddy
+200 (2/1)
(3) Purim King
+450 (9/2)
(4) Fast Verdict
+2000 (20/1)
(6) Toe Bandit
+600 (6/1)
(8) That's D'cat
+800 (8/1)
Post Time: 1:23p.m. CST
Distance:1 Mile
Purse:$40,000
The second race at Delta Downs is a mile for a $40,000 purse. Wise Guy and Tensas Toddy should be tough runners for the top prize in this one.
Wise Guy is 2 for 8 and has finished 4th, 1st, 3rd in his previous three outings. He was a winner on October 17 for a $17,000 purse on October 20.
That was a good win by a neck, but fell back to 3rd on November 13 for a $40,000 prize. He's trying something a little more difficult out again today.
Tensas Toddy is 5 for 29 in his career, finishing 1st, 3rd, 8th, 2nd in his previous four outings. He most recently placed 2nd behind Meditate by 1 ¾ lengths in a $40,000 assignment.
This was after a big class drop and Tensas Toddy looked much better on easier terms. Tensas Toddy should have this if he's eager to run again.
Race 3
(1) Charlie T (1A) Struttin Apriority
+500 (5/1)
(2) Brain's Iron Mike
+200 (2/1)
(3) Cheerfor Mshawish
+1200 (12/1)
(5) Drewmazing
+600 (6/1)
(7) My Man Louie
+350 (7/2)
(8) Starship Festival
+1500 (15/1)
Post Time: 1:51 p.m. CST
Distance:5 Furlongs
Purse:$38,000
Consider looking at Designed to Dazzle and Stormy Stella for a win in Race 4. This 5-furlong event is worth $32,000 on Wednesday.
Designed to Dazzle has finished 3rd, 2nd in two attempts in her career. She showed 3rd on August 22 for a $37,500 purse, and then placed 2nd behind Wow Tapit by 3 ½ lengths in a $23,000 race.
Improvement was expected for a win, but Designed to Dazzle wasn't bad to place 2nd. The filly will have to contend with a dangerous Stormy Stella.
Brian's Iron Mine has finished 7th, 5th in two attempts in her career. She was 7th on August 13 in a $100,000 purse. Then 5th on October 24 in a $84,000 race.
A drop to $38,000 should help give Bria's Iron Mike what she's looking for on Wednesday.
Race 5
(1) Russian Roulette
+250 (5/2)
(2) She a Hot Mess
+350 (7/2)
(3) Grand Prize
+600 (6/1)
(4) Miami Rose
+1200 (12/1)
(5) Suckerforagrey
+1200 (12/1)
(7) Mongolian Humor
+600 (6/1)
(9) The Aurelia Factor
+2000 (20/1)
(10) Seven Jewels
+1500 (15/1)
(11) Zoom Up
+2000 (20/1)
Post Time: 2:47 p.m. CST
Distance:6 ½ Furlongs
Purse:$38,000
Isolation and Russian Roulette are high on my shortlist to win Race 5. Isolation is 4 for 11 with some good consistency recently.
She has finished 1st, 2nd, 1st in her previous three outings. Isolation most recently defeated Old Fashion Amour by 5 lengths in a $40,000 race.
Isolation took over at the top of the stretch and cleared well. This was after placing 2nd behind Dixie Land by 1 length for a $21,000 purse.
Russian Roulette is 9 for 27 in her career, and has finished in the top-3 in nine straight outings. She beat Four Princesses by 5 ½ lengths for a $38,000 purse on October 30 in impressive form.
Ater struggling in 5th in the $100,000 Treasure Chest Stakes, Russian Roulette is down in class to a winnable level. Against this field, she looks like the best in this one.