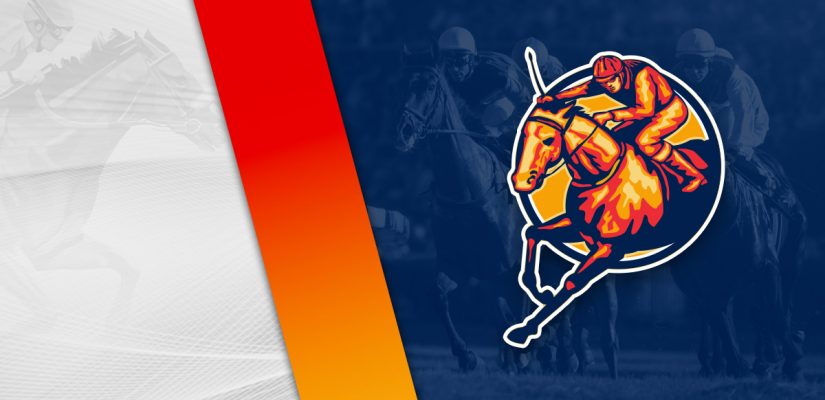 There are some options to be had on Monday if you're a horse handicapper. BetOnline has five racecourses available for wagering. You can find the biggest limits online at the BetOnline racebook, so it's important to have them in your arsenal if you like to bet more than an average number. If you're a small bettor, then the $25.00 free bet is certainly an enticing offer.
If you have patiently been waiting for an early Kentucky Derby preview, then you'll have an opportunity on Tuesday morning to check it out. This is of course well before the field is going to be finalized for the Derby. There is a lot of prep racing on the Road to the Kentucky Derby still on the schedule to get to.
$25 Risk-Free Horse Racing Bet!
Will Rogers Downs is back on Monday for their spring meet. We have the first day of the season covered at Will Rogers in Oklahoma this afternoon. In a track that has been incredibly profitable, we're back at Delta Downs on Monday in Louisiana for some picks. Delta Downs has ten races on the card worth a total of $237,000 in prize money. Head below for our free Delta Downs picks for March 22, 2021.
Race 2
(1) Miss Nitap
+300 (3/1)
(2) Midnight Trip
+1500 (15/1)
(3) Lone Star Secret
+1500 (15/1)
(6) Non Binding
+600 (6/1)
Post Time: 1:22 p.m. CST
Distance:6 ½ Furlongs
Purse:$41,000
Race 2 is the feature race at Delta Downs on Monday afternoon. Most tracks leave their biggest race until towards the end of the card, but Delta likes to go the opposite route. Race 2 will cover 6 ½ furlongs for a $41,000 purse. Miss Nitap and Inawic should have a good go of it for the top prize in this event.
Miss Nitap has a win in five attempts, which came in her first start on August 8. She beat Audacious Girl by a head for a $19,000 purse. Miss Nitap followed up to go 6th, 5th, 2nd, 3rd in her next four performances. In the best run through that stretch, Miss Nitap won on January 4 until the race went under review and she was bumped down to 2nd after bumping a foe at the 3/16 pole.
In Miss Nitap's most recent outing, she showed 3rd in a $36,000 race on February 8. It was a decent effort by Miss Nitap in that class, and she's moving up again to a $41,000 event in this one Monday. Inawic is likely going to provide the biggest challenge for Miss Nitap. Inawic has finished top-2 in five of seven events in her career.
She placed 2nd behind Australasia by 6 lengths in the $75,000 Louisiana Jewel Stakes on January 12. For that class, it was a good try from Inawic. She moved down in class on February 11 and found the winner's circle in a $35,000 event over Fasthappy by 11 ¾ lengths. That was too easy. This should be tougher, but still a more than winnable opportunity for Inawic.
Race 5
(1) Oops Wediditagain
+180 (9/5)
(3) Ambassador House
+800 (8/1)
(4) Coco's Man
+1200 (12/1)
Post Time: 2:43 p.m. CST
Distance:1 Mile
Purse:$20,000
In Race 5 at Delta Downs, we have a mile of racing for a $20,000 purse. Six runners are expected to participate on Monday afternoon. Tin Delay and Oops Wediditagain should run a strong race on Monday afternoon.
Tin Delay is winless in ten races, but is a model of consistency. He has finished top-3 in five straight races, placing 2nd in three straight before that was broken up on February 23. Tin Delay has also finished top-3 in seven of his previous eight performances.
He showed 3rd on February 23 in his most recent outing for a $10,000 purse. That was a disappointing result as the betting favorite for Tin Delay. Despite the loss, he is capable of more than what we saw there. Tin Delay placed 2nd behind Sobek by 3 lengths in a $13,000 race prior to that outing.
Oops Wediditagain is a $120,000 gelding that has appeared in two races in his career. As a first-time runner, he placed 2nd behind Real Brave in a close one by ¾ lengths for a $13,000 purse. It was a fine debut.
Oops Wediditagain came back on February 24 to earn more place money, finishing a half length behind Range of Motion for a $16,000 prize. If he continues running like this, a win won't be far away.
Race 8
(2) Envoy's Guilt
+1000 (10/1)
(3) Sweet Milagros
+600 (6/1)
(4) Rhett's Racer
+800 (8/1)
(5) Shiloh County
+2000 (20/1)
(6) Georgia Dawn
+1000 (10/1)
(7) Dixie Loving
+350 (7/2)
(8) Caught His Eye
+500 (5/1)
(9) Shrew Grit
+2000 (20/1)
Post Time: 4:07 p.m. CST
Distance:1 Mile
Purse:$18,000
In our final selection at Delta Downs, nine horses are expected to run a mile for a $18,000 purse. Ebony Bay and Dixie Loving should both be in contention for the top prize in this event. Dixie Loving is coming off a win on March 1 for the second win of her 12-race career.
She placed 2nd behind Miss Sooner Girl by ¾ lengths in a $12,000 race on January 19, and then moved into the winner's circle a race later in her most recent showing. Dixie Loving beat Golden Expresso by 5 ¼ lengths in the $14,000 event to give her a win for the first time since July 20 at Louisiana Downs. Ebony Bay is a two-time winner in her career as well.
This horse never seems to have an off day. She is 2 for 11 in her career, finishing top-3 in eight straight outings. Since starting out her career 4th, 6th, 5th, Ebony Bay has flourished. In her most recent showing, Ebony Bay showed 3rd in a $14,000 event. It wasn't the worst effort, but more was expected. It's hard not to like her consistent ability, though, and chances of getting back into the winner's circle on Monday.