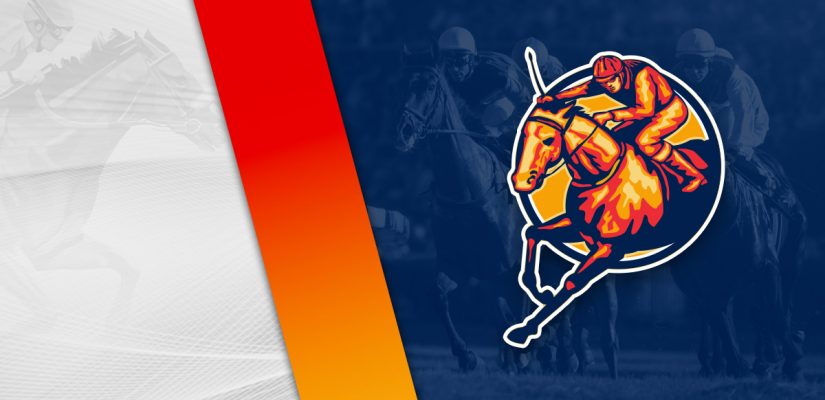 We're onto the Sunday card after a very profitable day yesterday afternoon. The $400,000 Bing Crosby Stakes (Gr. 1) was a big success, as American Theorem closed at 7/1 and drew free for an easy win. From 4/1 on the morning-line to 7/1 and then an easy win.
Sleeping On American Theorem
The public had little interest in American Theorem and we were able to get an amazing price on a winning horse. It was a two for three day at Del Mar and two for three at Canterbury Park.
We're opening the Sunday card at Emerald Downs in Auburn, Washington near Seattle. Emerald Downs has seven races worth $132,500 on the west coast this afternoon and into the evening.
Race 1
(1) She Got Legs
+1200 (12/1)
(2) She Said My Way
+160 (8/5)
(3) Dontforgetthesugar
+250 (5/2)
(4) First Time Player
+600 (6/1)
(5) Clubhouse Wave
+350 (7/2)
(6) Coastal Queen
+1000 (10/1)
The opener at Emerald Downs is a $10,000 event covering 6 furlongs on the dirt. Expect nice work from Dontforgethesugar and She Said My Way in this assignment.
Dontforgethesugar has appeared in two races and is looking for more after going winless on June 18 and July 10. In her latest start, Dontforgethesugar finished 5th for a $17,500 purse.
She opened her career on June 18 and showed 3rd for a $17,500 prize. Not a bad effort and now Dontfogethesugar is down in class.
She Said My Way is winless in four career starts. The filly most recently finished 4th on July 10 for a $17,500 purse.
That was fine after placing 2nd behind Lil' Miss Mischief by a half-length for a $8,500 purse. Overall, she is 4th, 2nd, 2nd, 4th in her races. Expect She Said My Way to just get Dontforgethesugar at the wire.
Race 3
(1) Napoleltano
+600 (6/1)
(2) Hefty Garcia
+1000 (10/1)
(4) Poverty Bay
+140 (7/5)
(5) Cause I'm Cool
+450 (9/2)
(6) Mahalo Abraaj
+300 (3/1)
Race 3 is a $17,500 event covering 6 furlongs. Look at Mahalo Abraaj and Poverty Bay to show serious interest in the stretch trip.
Mahalo Abraaj is making his debut and should have a promising start after running well in workouts. He has been impressive, with times of 46.40 seconds and 47.60 seconds at 4 furlongs.
Mahalo Abraah was also strong at 5 furlongs, with times of 1:00.40 and 58.20 seconds at 5 furlongs. He has to be considered on these terms.
Poverty Bay has finished 2nd, 2nd, 5th, 2nd in four starts. He is coming off solid work on July 17, placing 2nd behind Book Smart by 1 length in a $17,500 event.
This was after placing 2nd behind Smoken Shadow by 2 ½ lengths for $24,000 on June 19. I think he should be good for a win in Race 3.
Race 7
(1) Sweetwater Clyde
+1200 (12/1)
(2) J C Express
+800 (8/1)
(4) Bubbles Is On Fire
+300 (3/1)
(5) Blessed Brother
+500 (5/1)
(6) Firing Pin
+350 (7/2)
We will wrap up the day at Emerald Downs with the final race of the day. Expect Iowa Kid and Bubbles Is On Fire to show up well in Race 7.
Bubbles Is On Fire is 1 for 14 and 2nd, 4th, 5th, 1st in his previous four outings. Four races ago, Bubbles Is On Fire struck with a half-length $13,000 win.
Most recently, he placed 2nd behind Captain Dashi by 2 ¾ lengths for $8,000. That was disappointing in this class, but can respond better with a win on Sunday.
Iowa Kid is a one-time winner in 11 attempts, finishing 4th, 3rd, 2nd in his previous three attempts. In his latest start, Iowa Kid finished 4th for $9,000 on July 23.
That was a relatively tough field in comparison to this assignment on Sunday. Prior to that effort, Iowa Kid showed 3rd in a $8,000 race.
This isn't a tough race and should favor Iowa Kid's strengths against a beatable field.