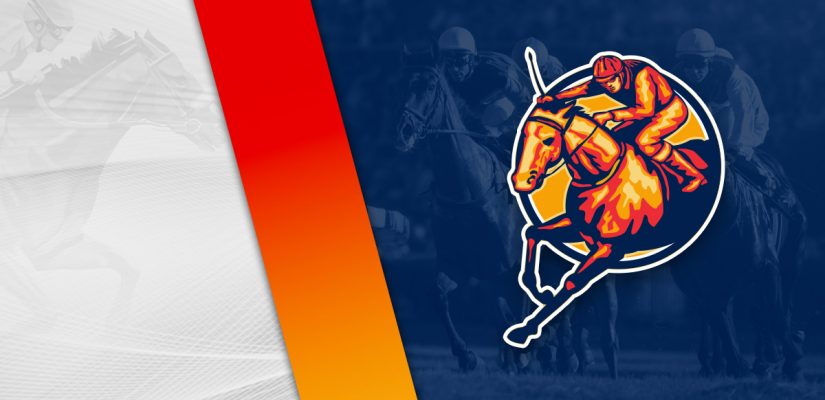 We have a nice slate of horse racing action on Wednesday with several racecourses open for wagering. There are 12 tracks available at BetOnline on Wednesday. None of the big players are racing today except Keeneland, but there's still more than enough betting options if you are looking to bet the ponies. You can get a free $25.00 risk-free bet at Betonline, along with 7% cash back on losses at BetOnline. Not a bad deal if you are looking to get into horse racing.
With the Breeders' Cup Classic less than a month away, you might want to get your feet wet before that $6,000,000 Grade 1 event. That race is shaping up to be a Race of the Year candidate. The Kentucky Derby is always marketed as the biggest race of the year, but the Breeders' Cup Classic is going to have a bigger purse and a more competitive field. Some of the biggest names in racing from 2020 are going to be involved in the Breeders' Cup Classic.
$25 Risk-Free Horse Racing Bet!
For our first card on Wednesday, we are at Emerald Downs in Auburn, Washington. Compared to some of the old racetracks in the US, Emerald Downs is only a baby having opened in 1996. Emerald Downs has nine races on the dirt for a total of $85,880 in prize money on Wednesday. Head below for our free Emerald Downs picks for October 14, 2020.
Race 3
(1) Pivotal Luck
+1200 (12/1)
(2) It's Curlin Time
+400 (4/1)
(3) Unlimiteddataplan
+200 (2/1)
(4) Special Lesson
+800 (8/1)
(6) Firing Demons
+1000 (10/1)
(7) Sheza Delight
+500 (5/1)
(8) Timeless Belle
+600 (6/1)
Post Time: 3:20 p.m. PST
Distance:5 ½ Furlongs
Purse:$12,100
We'll get going at Emerald Downs with Race 3, which covers 5 ½ furlongs on the dirt for a $12,100 purse. There isn't a turf track at Emerald Downs, so if you like the grass, you are not going to find it here. Race 3 will likely have a battle between Sheza Delight and Unlimiteddataplan in the stretch. Sheza Delight will make her third outing today after finishing 2nd on July 17 at Wyoming Downs in a $3,000 event.
It doesn't get much smaller than that in terms of prize money. Tripp a Matic won by 3 ¼ lengths over Sheza Delight for the win. Tripp a Matic was in full control for a wire-to-wire win. Sheza Delight was 13 ¾ lengths ahead of Go Get Em Pegasus for 2nd, so it was Tripp a Matic and Sheza Delight then the rest of the field.
Sheza Delight followed up to show 3rd in the $27,100 Wyoming Downs Thoroughbred Futurity on August 2. That was a much tougher assignment and Sheza Delight handled it well enough to get into the money. The effort in that race showed that Sheza Delight should be able to compete in this company. Unlimitedataplan has finished 6th, 7th, 2nd, 8th, 3rd, 2nd in her career.
Unlimiteddataplan is coming off a nice appearance on September 30 to lose by a head in a $11,000 event. She placed 2nd after leading the whole way and just missing at the wire. Finished My P H D moved up late to steal a win away from Unlimiteddataplan. Prior to that race, Unlimitedataplan finished 1 ½ lengths behind Finished My P H D to show 3rd. There isn't much competition in this race and that should help give Unlimiteddataplan a better chance at getting to the winner's circle.
Race 4
(2) Don't Remember
+450 (9/2)
(3) Sovereign Nation
+1000 (10/1)
(5) Peace Prince
+2000 (20/1)
(7) Continue On VIctor
+800 (8/1)
(8) All About Time
+300 (3/1)
Post Time: 3:47 p.m. PST
Distance:5 ½ Furlongs
Purse:$7,260
Race 4 presents a modest purse of $7,260 on Wednesday afternoon in Auburn, Washington. Eight horses are scheduled to run 5 ½ furlongs for the top prize in this one. All About Time and Freestone should be active in the stretch in Race 4.
All About Time is 1 for 8 in his career and sliding down in class after some recent struggles. He won on July 16 by 13 ½ lengths in an easy $6,400 assignment. He was the best horse from the start and pulled away for a wire-to-wire win with ease.
However, since then it has been difficult for All About Time. He has finished 6th, 8th, DNF in his previous three performances. All About Time was 8th on September 10 in a $12,000 event, and then didn't finish on September 30 in his most recent performance.
He dropped out of the race after stumbling and the jockey was thrown off in the $8,600 assignment. All About Time continues to slide down in class trying to find his sweet spot. Freestone has been inconsistent throughout his career to finish 12th, 1st, 4th, 2nd, 7th, 2nd. Two out of his last three entries have been promising, though.
Freestone placed 2nd in two on August 20 and September 30. In his most recent showing, Freestone placed 2nd to lose by a head in a $8,600 outing. In the race Freestone finished 7th in, that was a $12,000 race with more expectations for him. However, the drop in class got Freestone right back on track. Look for him to do one better versus a weak field on Wednesday afternoon.
Race 8
(1) Stay in Grace
+180 (9/5)
(2) B C Z Middleton
+350 (7/2)
(3) Perfect Blossom
+600 (6/1)
(4) Suddenly Awesome
+800 (8/1)
(5) Close the Show Lo
+300 (3/1)
(6) Jerre to Carrie
+1500 (15/1)
(7) Abraa Jabraa
+800 (8/1)
Post Time: 5:47 p.m. PST
Distance:6 Furlongs
Purse:$17,000
Race 8 is the feature race at Emerald Downs on Wednesday afternoon. It will cover 6 furlongs for a $17,000 purse between seven horses on the dirt. Stay in Grace and Close the Show Lo should both have a say in the stretch in this performance. Close the Show Lo is 4 for 25 in her career and holds a reasonable chance of getting the win in Race 8. She has finished in the top-3 in 6 of her previous 8 performances.
Close the Show Lo was a winner two outings ago on July 30 in a $15,600 event by 2 lengths. She was up a length by the ¼ pole and held strong. Her next outing was not as promising, as Close the Show Lo was 4th in another $15,600 event on September 30. As one of the favorites, that was a disappointing run by Close the Show Lo. If we see the same horse that won in July, then this should be a close race. However, what we saw a couple of weeks ago wouldn't be good enough.
Stay in Grace has been more of a consistent runner throughout her career. She is a winner in 9 of 21 races and is fresh off a win on September 20. Stay in Grace beat Spot On by 1 ½ lengths for a comfortable wire-to-wire victory. She has finished 2nd, 1st, 2nd, 1st in her previous four outings and has been presented in great form.
In her early September outing on September 3, Stay in Grace lost by 3 ¼ lengths after giving up the lead in the stretch. In her latest prep work for today, she looked good on October 4 with a time of 49.20 seconds at 4 furlongs. If she wants to run today, expect Stay in Grace to go to the winner's circle.