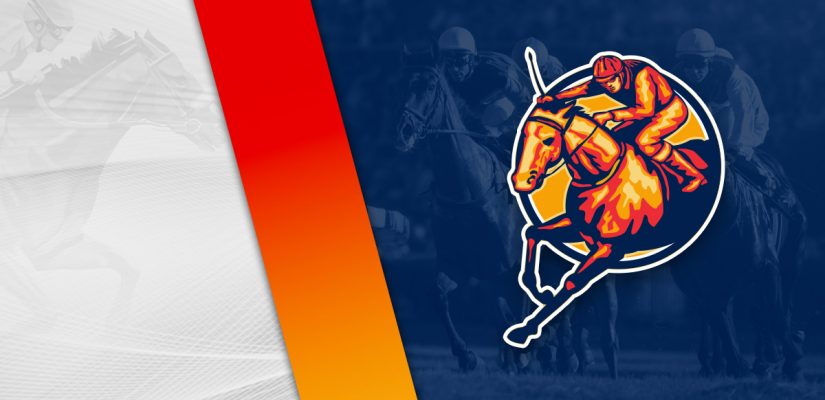 We turn to Thursday where there are 11 racecourses on BetOnline for wagering. Keeneland is the biggest track operating today, and they have a stakes race on the schedule. This is the only stakes race anywhere on Thursday. The running of the $150,000 Sycamore Stakes (Gr. 3) is the biggest race of the day.
$25 Risk-Free Horse Racing Bet!
October is a fairly quiet month as far as Stakes racing is concerned. The final leg of the Canadian Triple Crown is in October with the running of the $400,000 Breeders' Stakes on the 24th, but not much else to speak of. The $600,000 E.P. Taylor Stakes (Gr. 1) is at Woodbine this Saturday, so that's another event to look forward to.
This all leads to the $6,000,000 Breeders' Cup Classic (Gr. 1) on November 7. Improbable is in tremendous form right now and is atop the Breeders' Cup rankings going into the race next month. That is going to make for one heck of a competitive race, so Improbable isn't the only horse that will have to be considered in the Breeders' Cup Classic in less than a month.
We had some success at Emerald Downs in Auburn, Washington on Wednesday and hope to duplicate that this afternoon. With two winners at Emerald Downs and Indiana Grand on Wednesday it made for a profitable day. We're back at Emerald Downs on Thursday hoping for back-to-back winning outings in Washington. Head below for our free Emerald Downs picks for October 15, 2020.
Race 1
(1) You Go Girl
+800 (8/1)
(2) Frolic and Detour
+450 (9/2)
(3) Hard to Deny
+200 (2/1)
(5) Papa's Golden Boy
+100 (1/1)
Post Time: 5:00 p.m. PST
Distance:6 Furlongs
Purse:$20,900
There are three races at Emerald Downs with a purse worth more than $20,000 on Thursday. Race 1 is the biggest of them all with a $20,900 purse on offer in the feature race. It will consist of five horses on the dirt over 6 furlongs of racing. Hard to Deny and Papa's Golden Boy are both going to be involved in the stretch in this one. They both have a good chance at finding a win to start the day at Emerald Downs.
Hard to Deny is 1 for 8 in his career and showing good form recently. He won on July 9 in the first win of his career. It was a 8 ½ length blowout in a $13,000 event for Hard to Deny. There was no competition for Hard to Deny in that race, so like most horses do, they ride up in class to seek out bigger paydays. However, Hard to Deny hasn't won since, with results of 4th, 8th, 2nd, 2nd.
Despite going winless in four straight races, Hard to Deny has placed 2nd in his last two races. He finished 2nd behind Lansky by 6 ¼ lengths on September 3, and then followed up to get closer in another $19,000 event. Hard to Deny lost that one by a neck against Unmatchable, the favorite. He should run close again on Thursday, with Papa's Golden Boy likely going to threaten him in the stretch.
Papa's Golden Boy drops in class after participating in three straight stakes races. He finished 2nd in the $40,000 Mt. Rainer Stakes (Black Type) by a half length, 5th in the $100,000 Longacres Mile Handicap (Gr. 2), and most recently 6th in the $40,000 Muckleshoot Tribal Classic Stakes (Black Type) on October 1. Following that performance, Papa's Golden Boy gets a class drop to a spot where he won by 8 lengths on July 16. In a much easier assignment, he should run well enough for a win on Thursday.
Race 5
(1) Alotmorereaction
+1000 (10/1)
(3) Monarch Woods
+800 (8/1)
(4) Discreet Demons
+500 (5/1)
(5) Time 'n Time Again
+140 (7/5)
(6) He's Relentless
+350 (7/2)
Post Time: 4:12 p.m. PST
Distance:6 ½ Furlongs
Purse:$20,350
Race 5 is another one of the bigger races at Emerald Downs on Thursday. This event covers 6 ½ furlongs for a $20,350 purse. Time 'n Time Again and He's Relentless should have strong performances in the event. He's Relentless is searching for his first win, but has been knocking on the door at the wire and might be ready to pop on Thursday. As it stands going into this race, He's Relentless is winless in seven-career races.
In 3 of his previous 4 performances, He's Relentless has placed 2nd, including back-to-back on August 20 and September 9. In the first of two, he placed 2nd behind Toriador by a head for a $16,00 purse. He's Relentless was the betting favorite in that race, so it could have been better. Toriador had the lead in that race from the gate to the wire, but was nearly caught by He's Relentless.
He's Relentless completed an impressive 4-furlong workout with a time of 46.80 seconds going into his last race. That might explain why so much money came in on He's Relentless. He could very well do one better today and get into the winner's circle Time 'n Time Again will likely be the best possible horse to block that from happening.
Time 'n Time Again is winless in 18 career-races. The positive side is that he's finished in the top-3 in 6 of his previous 7 outings. He went on a streak during the summer to place 2nd in three straight races. Time 'n Time Again has some stakes experience, having signed up for five of them since his career started in 2018.
In his most recent performance, Time 'n Time Again finished 4th in a $19,000 event on September 24. He has a chance of winning this one, but I would rather side with He's Relentless, who will probably garner a better payout to win. He seems to have a better chance of winning this than the 7/2 morning-line indicates.
Race 6
(1) Cards N Coffee
+1000 (10/1)
(2) Jadey At the Bar
+800 (8/1)
(3) O's So Serious
+350 (7/2)
(4) Excessive Belief
+400 (4/1)
(5) National Heroine
+180 (9/5)
(6) Whata Flirt
+450 (9/2)
(7) Gloa Jean
+1500 (15/1)
Post Time: 7:19 p.m. PST
Distance:6 Furlongs
Purse:$6,600
Race 6 is our final selection at Emerald Downs on Thursday. We go from two $20,000+ races to a modest purse of $6,600. It doesn't get any smaller than that at Emerald Downs today. Race 6 will cover 6 furlongs on Thursday evening. O's So Serious and National Heroine should run well for the top prize in this race. O's So Serious has finished in the top-3 in 4 of 6 races in her career. She has finished 4th, 1st, 3rd, 3rd, 4th, 3rd. In her win on June 24, O's So Serious won by a length over Port Lions for a $6,400 purse.
Since then, O's So Serious hasn't been able to taste place or win money. In her latest outing, O's So Serious showed 3rd in a $6,000 event on September 24. She has looked good in practice runs on the workout circuit, but hasn't been able to put it together for a win. For instance, O's So Serious completed 5 furlongs with an impressive time of 58.80 seconds on September 3, but that form wasn't there on race day for September 9 and October 1.
National Heroine has finished in the top-3 in 9 of her previous 10 performances. She is 1 for 15 in her career with a win on August 10 by 9 ½ lengths in a $7,800 race. Since then, National Heroine has come close several times, including her most recent on September 9. National Heroine placed 2nd by a neck in that outing, as she fell in a close one against Linchpins Wake for a $8,600 purse. A repeat performance would suffice in this outing on Thursday. Look for National Heroine to get out of this one with a win.