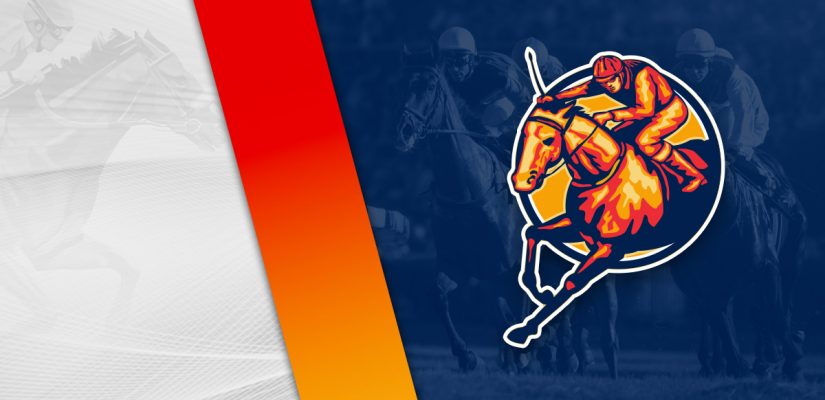 Emerald Downs is holding it down for the west coast on Wednesday in the Seattle area. I believe it's one of the few tracks out west racing today. At least it's the only west coast racecourse being offered at BetOnline on Wednesday. Churchill Downs is the only big player operating, and we have you covered for that meeting in Louisville. There isn't any stakes competition at Emerald Downs, but we're likely going to see some good racing. There is plenty of racing planned, with 11 events on the card for a total of $102,270.
$25 Risk-Free Horse Racing Bet!
The last time I played Emerald Downs I recall doing pretty well. Yesterday was a throwaway day at Finger Lakes Racetrack and Indiana Grand. We had some horses come really close, but close isn't good enough in horse racing. It's nevertheless been a major success in 2020 on the racetrack. Hopefully we can get back to winning on Wednesday. Head below for our free Emerald Downs picks for October 28, 2020.
Race 2
(2) Inquisition
+350 (7/2)
(3) Ri' Pin Snap
+1500 (15/1)
(4) French Coast
+180 (9/5)
(5) Amanda's Beach Boy
+1200 (12/1)
(6) Stanley Ryder
+600 (6/1)
(7) Bleu Musket
+600 (6/1)
Post Time: 2:53 p.m. PST
Distance:1 Mile
Purse:$6,600
We will get going at Emerald Downs on Wednesday with a modest purse of $6,600 for a mile of racing on the main track. Inquisition and French Coast should provide a good battle in this one down the stretch. Inquisition is 1 for 18 in his career with a win on June 27 at Pleasanton for a $14,000 purse.
Since then, Inquisition has gone 8th, 5th, 5th, 5th. In his most recent performance, Inquisition finished 5th on September 30 in a $8,600 race. Inquisition continues to slide down in class after winning in June. He's gone from a $14,000 score to the bottom of the barrel searching for a win at the $6,600 level. Talk about a loss in form in a short span.
French Coast has 1 win in his career as well, but that's in 10 outings, and he's in much better form recently. French Coast notched a 6 ¼ length win over I C Fire on September 24 for a $6,400 purse. He followed up on October 8 to place 2nd in a $6,000 event by 2 lengths.
In his last six outings, French Coast has finished in the top-3 in five of his last six races. That consistency is something to admire in this event. There aren't any other horses that has held that kind of form. Inquisition should look better in this class, but is not going in the right direction. I will side with French Coast to top this field.
Race 5
(1) Zippy Groom
+2000 (20/1)
(2) Eddie and the King
+450 (9/2)
(3) Check and Raise
+350 (7/2)
(4) Candy's Martini
+800 (8/1)
(5) Stay in Power
+600 (6/1)
(6) Shifty Dancer
+160 (8/5)
(8) Gray Admiral
+800 (8/1)
Post Time: 4:14 p.m. PST
Distance:1 Mile
Purse:$7,700
Race 5 carries a $7,700 purse for a mile of racing on the main track. Shifty Dancer and Check and Raise are both looking to get into the winner's circle for the second straight time on Wednesday. Check and Raise is 5 for 28 in his career, with a win on July 16 and most recently in his last outing on October 14. In his last six performances, Check and Raise has gone 4th, 4th, 1st, 4th, 8th, 1st.
In the last assignment, Check and Raise beat Dyf by 1 ¾ lengths for a $7,700 purse. This was after Check and Raise struggled mightily to find traction in two $6,800 races. The win wasn't expected for Check and Raise, but his owners will certainly take the victory. Can he make it two in a row to show that it wasn't a fluke win? Possibly. This isn't the most difficult race out there.
Shifty Dancer is coming off a win, too. He won by 2 ¼ lengths in a $6,800 event on October 7. That win was expected, as Shifty Dancer was the clear favorite after dropping in class to that level. Prior to that win, Shifty Dancer was 6th in a $9,500 race. That's typically what he's used to competing in, but the class drop worked out well. Shifty Dancer remains in a similar class and should be able to deliver again.
Race 10
(1) Sway Road
+2000 (20/1)
(3) Mirror Image
+500 (5/1)
(4) Guardingthemoney
+800 (8/1)
(5) No Harbor in Sight
+450 (9/2)
(6) Smoothee Lee
+500 (5/1)
(7) Gentle Prince
+600 (6/1)
(8) D O's Reignoffire
+1200 (12/1)
(9) Pure Pursuit
+250 (5/2)
Post Time: 6:45 p.m. PST
Distance:6 ½ Furlongs
Purse:$13,000
6 ½ furlongs for a $13,000 purse will close our day at Emerald Downs for Wednesday. This should be a good one between No Harbor in Sight and Pure Pursuit. Both horses are in good form right now and deserve to be in the second biggest race at Emerald Downs today. No Harbor in Sight is 4 for 16 in his career with three straight performances in the top-2. He's in nice form and could connect again on Wednesday.
In his recent win, No Harbor in Sight was a winner by a head over Graycaster for a $6,800 purse on September 18. He followed up for another solid performance, but wasn't able to get into the winner's circle in his last showing on October 7. No Harbor in Sight was held out of the winner's circle by Pistol Power, who had a ¾ advantage on him. Nevertheless, it was a nice effort from No Harbor in Sight after the jump in class to a $9,500 purse.
Pure Pursuit is 10 for 34 in his career and is running in the form of his career at the moment. In his previous ten attempts, Pure Pursuit has been in the top-3 for nine, a winner four times, and placed 2nd four times as well. He was a back-to-back winner on August 27 and September 18 for $9,500 prizes. Pure Pursuit came up short on October 7 still a respectable performance for a $11,200 purse. I actually feel that this $13,000 race is easier than that assignment, so Pure Pursuit should find a better chance of winning here.