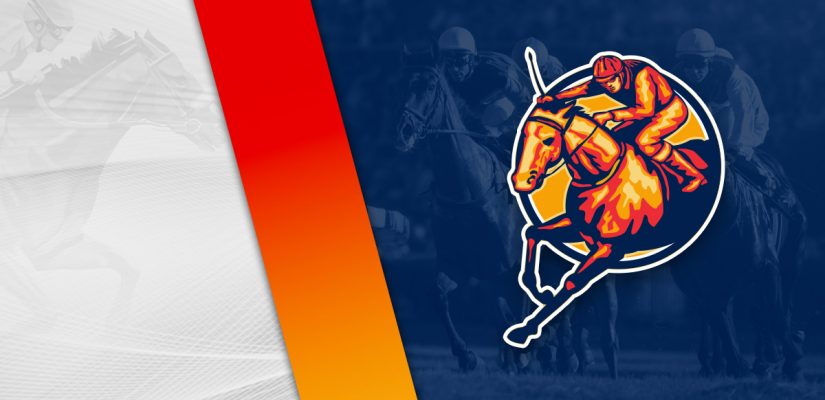 We're firmly on the Road to the Kentucky Derby with one more day of 100-40-20-10 prep racing this weekend. Three are in the books from the past weekend, with more to come on Saturday.
The biggest of the three prep races is the $1,000,000 Toyota Blue Grass (Gr. 1) at Keeneland. The Wood Memorial and Santa Anita Derby are both $750,000 races this weekend.
For our horse racing picks on Wednesday, we're seeing what's going on at Turf Paradise and Evangeline Downs. Evangeline Downs opens their spring meet in Louisiana tonight.
They have eight races worth $110,500 in prize money under the lights. Head below for our best Evangeline Downs picks for April 6, 2022.
Race 4
(1) Got Kramer (1A) Sailing Jett
+250 (5/2)
(2) Mean Cruiser
+450 (9/2)
(3) Hot Le Roy
+1000 (10/1)
(4) Stand and Cheer
+2000 (20/1)
(5) Custom Kat
+180 (9/5)
(6) Shar's Treasure
+600 (6/1)
Post Time: 6:51 p.m. CST
Distance: 6 ½ Furlongs
Purse:$10,000
Our first pick of the year at Evangeline Downs is Race 4, a $10,000 event covering 6 ½ furlongs on the dirt. Custom Kat and Mean Cruiser are the most likely to get involved at the wire.
Mean Cruiser is 2 for 16 and 3rd, 4th, 7th in his last three going into Wednesday. He is coming off a disappointing start to finish 7th on March 4. More was expected in the $13,000 race.
However, cutting down to $10,000 should help put Mean Cruiser in better company. Custom Kat should be tough to beat for all involved, though.
Custom Kat is 2 for 25 and looks to improve after placing 2nd on January 10 and March 11. In his most recent attempt, Custom Kat placed 2nd behind Gallant Star by a half-length in an $18,000 race.
This was after placing 2nd behind Crusader Express by ¾ lengths for $16,000. The gelding is seeing a notable grade drop to $10,000 and rates as a threat versus this competition.
Race 7
(1) Bind On Earth (1A) Memory Magic
+500 (5/1)
(2) Cave Creek
+1200 (12/1)
(3) Melody Rose
+350 (7/2)
(4) Opps My Bad
+300 (3/1)
(6) Green Monster
+600 (6/1)
(7) Orb's Soul
+1000 (10/1)
Post Time: 9:13 p.m. PST
Distance:6 ½ Furlongs
Purse:$16,000
The seventh race at Evangeline is a $16,000 event covering 6 ½ furlongs on the dirt. Opps My Bad and Bar Tap should get involved in the stretch.
Opps My Bad is 5 for 17 and should be tough on these terms. The filly has finished 3rd, 1st, 4th, in her previous three races.
Two races back, she beat Love to Learn by 4 ¼ lengths in a $19,000 assignment on February 17. That was a good one from Opps My Bad, though she fell back to 4th on March 11 for a $23,000 purse.
Bar Tap is 8 for 21 and in good command of things. The mare is 1st, 1st, 3rd, 3rd, 5th in her last five attempts.
In her last assignment on March 4, Bar Tap found the $75,000 Owner Appreciation Distaff Stakes too tough. Bar Staff finished 5th after showing 3rd on January 13 in a $38,000 event.
This is going to be her easiest event since winning a $22,000 win in December. Dropping down to $16,000 should put Bar Tap back in the winner's circle.
Race 8
(1) Cupie Cutie
+350 (7/2)
(2) Rene's New Bow
+2000 (20/1)
(3) Miss Caruso
+1500 (15/1)
(4) Hairtrigger Heart
+1000 (10/1)
(5) Grand Isle Summer
+450 (9/2)
(6) Swift N' Stormy
+2000 (20/1)
(7) Citizens Reward
+200 (2/1)
(8) Allen's Judy
+1200 (12/1)
(10) Katie's C
+800 (8/1)
Post Time: 8:40 p.m. CST
Distance: 6 Furlongs
Purse:$11,000
Race 8 covers 6 furlongs for an $11,000 purse on Wednesday night. Cupie Cutie and Citizens Reward should have a strong chance at scoring in the eighth race.
Citizens Reward is winless in eight attempts. She is 3rd, 5th, 4th in her last three and looking for better on Wednesday.
In her latest race, Citizens Reward finished 4th in a $15,000 event on February 18. That was on the disappointing side, but an $11,000 assignment should serve her well.
Cupie Cutie from the inside has to be worth a look in this one. The filly is winless in eight attempts, finishing 5th, 5th, 7th in her last three at Delta Downs.
She struggled in her most recent race in 7th for a $16,000 purse. That was unlike Cupie Cutie given those terms. After finishing 5th, she was expected to bounce back.
In a race of horses looking to figure it out, Cupie Cutie fits in versus this field and carries nice value. She should like this competition.