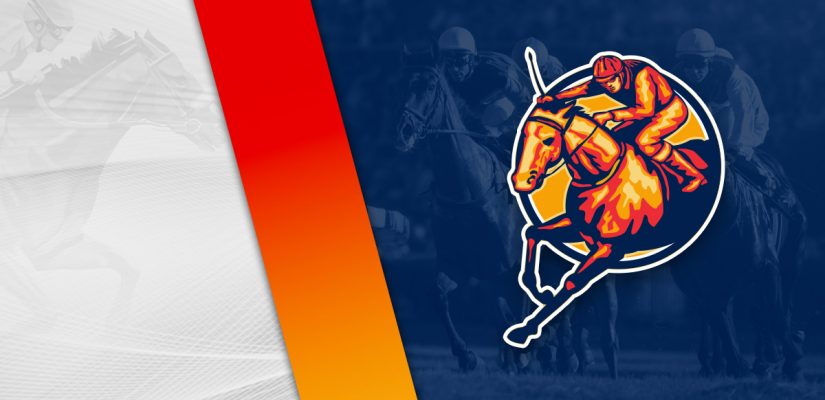 We have more primetime racing under the lights on Thursday night. TheSportsGeek has picks from Penn National Race Course and Evangeline Downs. Remember that while Kentucky Derby festivities are getting underway soon, this doesn't mean there aren't winning horses elsewhere.
I'm more concerned with winning bets than the Derby, but it's of course a big occasion that only happens once a year like the Super Bowl. Most people only care about the Kentucky Derby and perhaps the Preakness and Belmont Stakes, but I'm a 365-a-day horse handicapper.
If you are looking for our best bets to win the Kentucky Derby, we're already on it and will have more Kentucky Derby coverage to come on Thursday. We also have matchup bets and show bets for the Derby on Saturday.
Evangeline Downs has eight races worth $139,000 in prize money available tonight. Head below for our best Evangeline Downs picks for May 5, 2022.
Race 2
(1) Midnight Trip
+500 (5/1)
(2) Gracesspecialtouch
+800 (8/1)
(3) Velvet Night
+350 (7/2)
(4) Jennifer's Arch
+1000 (10/1)
(5) Goodnight Gracie
+250 (5/2)
(6) Zydeco Music
+160 (8/5)
Race 2 is a 7-furlong event for a $26,000 purse. Goodnight Gracie and Zydeco Music should be tough to beat in the second at Evangeline.
Goodnight Gracie is 5 for 29 and finished 6th, 4th, 2nd in her previous three assignments. She most recently placed 2nd behind Streamer by a half-length for a $26,000 purse.
That was a good one after finishing 4th in a $52,000 assignment. The drop in class helped and the mare is staying in a $26,000 grade tonight.
Zydeco Music is 4 for 17 and coming along nicely. She is the most consistent operator and is always there at the wire.
Zydeco Music has finished in the top-3 in nine straight assignments entering Thursday night. In her latest start, Zydeco Music beat Staythirstymyamigo by 2 ¾ lengths for a $13,000 purse.
She is 1st, 2nd, 3rd, 1st in her last four and is a likely contender. I'd go with Zydeco Music to clear her foes.
Race 7
(1) Sheza Salty Gal
+200 (2/1)
(2) My Little Mia
+500 (5/1)
(4) K V Squared
+600 (6/1)
(5) Just Another Win
+1000 (10/1)
(6) Stellar Fantasy
+1200 (12/1)
Race 7 is a $25,000 event covering 5 furlongs. Umatilla and Sheza Salty Gal are likely to be tough contenders in this one.
Umatilla made her debut on April 16 and it didn't go too well. She finished 8th for a $25,000 purse and is expected to bounce back better tonight.
With her first run out of the way, look for Umatilla to be more comfortable in the gate and on the track. Sheza Salty Gal still may be too much, though.
Sheza Salty Gal made her debut in that same race and carried herself much better. She showed 3rd in the $25,000 race and was only 2 ¼ lengths away from the winner at the wire.
At only 5 furlongs, she should benefit from the inside rail as well. Look for the No. 1 to finish 1st in race 7 at Evangeline on Thursday night.
Race 8
(1) Dramatic and Queen
+600 (6/1)
(2) Lullay Bandit
+1000 (10/1)
(3) Big Time Bandit
+2000 (20/1)
(4) Bulletsrevenge
+450 (9/2)
(6) Johnny Bootleggs
+800 (8/1)
(7) Cheatin Charlie
+1500 (15/1)
(8) Spry Charlie
+300 (3/1)
(9) Valiant Charge
+1200 (121)
Post Time: 9:40 p.m. EST
Distance:5 Furlongs
Purse:$12,500
Race 8 is the last race at Evangeline Downs on Thursday night. This event has eight horses competing for a $12,500 prize.
Dramatic and Queen and Ahimaaz should be tough runners in the eighth race. Dramatic and Queen is making his debut and may look good right away.
He has been doing good work in the morning, with workout times of 49, 51, and 50 seconds in his last three at 4 furlongs. Expect him to be competitive as a first-time runner.
Ahimaaz is 6th, 4th, 4th in his previous three events going into tonight. He most recently finished 4th for a $46,000 prize after finishing 4th in the same class.
Following a transfer to Evangeline from Fair Grounds, look for him to find this competition much easier.