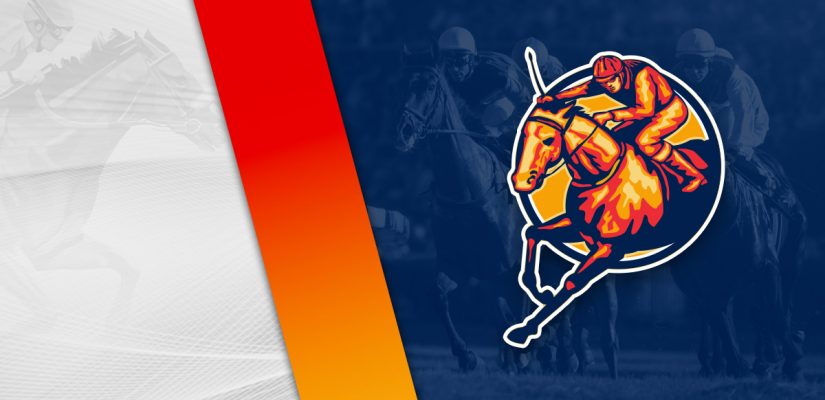 We're running on Wednesday at the BetOnline racebook with two more racecourses. BetOnline has a total of eight available for wagering. We will shortlist a couple of them and go from there this afternoon.
If you're looking for late afternoon or evening racing under the lights, then Sam Houston Race Park and Charles Town have what you're seeking. There isn't stakes racing, but a big one Saturday.
The $1,000,000 Louisiana Derby (Gr. 2) is scheduled for this Saturday at Fair Grounds Race Course in New Orleans. We'll be in New Orleans to handicap the big Road on the Kentucky Derby prep race.
Our first look on Wednesday is at Fair Grounds. For this card, Fair Grounds has ten races worth $259,000. Head below for our best Fair Grounds picks on March 23, 2022.
Race 2
(3) Spy a Star
+350 (7/2)
(4) Custom for Carlita
+400 (4/1)
(6) I Love to Race
+600 (6/1)
Post Time: 1:05 p.m. CST
Distance: 6 Furlongs
Purse:$18,000
Race 2 is an $18,000 event covering 6 furlongs on the dirt. Look for Spy a Star and Sweet Bay to cause a good commotion in the second event.
Spy a Star is 2 for 19 in her career and could have a deserving chance today. She is picking up good practices recently and finished 3rd, 3rd, 1st in her previous three attempts.
In her latest outing, Spy a Star beat Zero Point Zero by 1 ½ lengths for a $17,000 purse. That was a positive effort after showing 3rd on January 21 in a $18,000 assignment.
This is doable for Spy a Star, though the same can be said for Sweet Bay. Sweet Bay carries good form into Wednesday.
Sweet Bay is 2 for 14 and finished 1st, 5th, 1st in his previous three attempts. In his most recent go, Sweet Bay beat Lucky Linz by 2 ¾ lengths for a $17,000 prize after dropping back down in class.
This looks too good for Sweet Bay on Wednesday.
Race 7
(1) Fastnfurious
+800 (8/1)
(2) Brother Harold
+2000 (20/1)
(3) Keys Included
+1000 (10/1)
(4) Corrente De Ouro
+1000 (10/1)
(5) Cryptic Code
+500 (5/1)
(8) Sharp Sensation
+800 (8/1)
(10) Curlin Edges
+1000 (10/1)
Post Time: 3:59 p.m. CST
Distance:1 Mile
Purse:$24,000
With about a mile of racing on the turf, look for Tricolour and Lord Zed to have leading claims in Race 7.
Tricolour is winless in five attempts, but may have a chance in this one after a spirited showing in her most recent start.
In the best performance of her career, Tricolour placed 2nd behind Fightville by a half-length for a $25,000 purse. Before this win, he finished 5th on February 3 in a $27,000 assignment.
Expect Tricolour to be involved in the stretch run if he's interested in running. Lord Zed should have a big opportunity to block his bid.
The colt is 2nd, 3rd in two attempts in his career on January 17 and March 3. In his first race, he placed 2nd behind Holy City by a length for $46,000.
Lord Zed showed 3rd on March 3 in the same grade. Down all the way down to $24,000, Lord Zed has to thrive versus this field.
Race 9
(1) Fly Me Home
+300 (3/1)
(2) Jalebi Baby
+800 (8/1)
(3) Summer Tsunami
+1500 (15/1)
(4) High Speed
+450 (9/2)
(5) Medway Queen
+600 (6/1)
(6) Please Be Kind
+600 (6/1)
(7) Sixtythreecaliber
+350 (7/2)
(8) Most Empressive
+2000 (20/1)
(9) Ryan's Grace
+1500 (15/1)
(10) My Friend Amy
+350 (7/2)
(11) Diamant Damsha
+300 (3/1)
(12) Queen In The North
+350 (7/2)
Post Time: 5:00 p.m. CST
Distance: 5 ½ Furlongs
Purse:$46,000
Race 9 is a $46,000 event covering 5 ½ furlongs on the turf. I'd consider looking at Fly Me Home and Sixtythreecaliber to put up a big fight in this race.
Sixtythreecaliber is making her debut on Wednesday and is expected to do something with it as a first-time runner. The $250,000 filly has been in good form in workouts.
In her last two workouts, she was clocked at 1:00.40 and 1:01.00 in two workouts at 5 furlongs. This looks like promising conditions for her as a rookie.
Fly Me Home is making her debut as well and has really been running well in workouts. She has been faster than Sixtythreecaliber.
Fly Me Home was clocked at 47.60 seconds and 48.40 seconds at 4 furlongs leading into Wednesday. From a favorable draw on the inside rail, expect Fly Me Home to ride to a win.