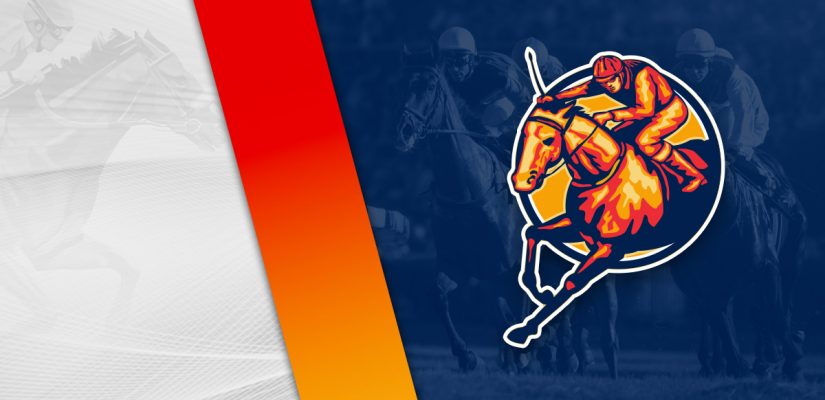 The BetOnline racebook has nine racecourses for wagering in the US on Thursday afternoon and evening. If you are looking for afternoon and racing under the lights on the ponies then there is enough racing to keep you satisfied.
The big race of the weekend is at Fair Grounds Race Course with the running of the $1,000,000 Louisiana Derby (Gr. 2). That's a Road on the Kentucky Derby race with big implications on the line. The winner automatically goes to the Kentucky Derby and a big payday.
There isn't any stakes racing on Thursday, but enough on Saturday to make up for stakes-less weekdays. We're stopping at Fair Grounds in New Orleans first today.
Fair Grounds has ten races worth $385,000 in prize money. Head below for our best Fair Grounds picks on March 24, 2022.
Race 1
(1) Rock Star Alex
+1500 (15/1)
(2) Enchanted Moon
+120 (6/5)
(3) Little Puck
+450 (9/2)
(4) Autumn's Super Ced
+500 (5/1)
(5) Dignified n Krafty
+2000 (20/1)
(6) Brother Jeff
+600 (6/1)
(7) All Star Special
+1200 (12/1)
Post Time: 1:05 p.m. CST
Distance: 5 ½ Furlongs
Purse:$17,000
Let's start with the first race at Fair Grounds Race Course. This one should be good between Autumn's Super Ced and Enchanted Moon in the stretch run.
Autumn's Super Ced is dropping in class after finishing 7th in back-to-back entries. He most recently went 7th for a $52,000 purse on March 6. On his debut, the colt finished 7th for a $52,000 prize.
This steep drop in class should help put Autmn's Super Ced back in control. Enchanted Moon should be tough to counter, though.
Enchanted Moon is winless in five attempts, though coming on recently. In his previous two attempts, Enchanted Moon placed 2nd in a $17,000 event.
Then followed up most recently to place behind Waitin' On a Woman by a nose in the same class.
Before Autumns' Super Ced shows a pulse, I'm reluctant to support him, but the drop in class will help. In the end, Enchanted Moon likely has enough in the tank.
Race 6
(1) Bernie Special
+1200 (12/1)
(2) Dale's Lil Bro
+1200 (12/1)
(4) Jamaican Me
+500 (5/1)
(5) Bitsy's Custom C
+450 (9/2)
(6) Holiday Diamond
+1200 (12/1)
(7) Graham's Cruiser
+1200 (12/1)
(8) Gold Punch
+160 (8/5)
(9) Ninejuanjuan Call
+1000 (10/1)
Post Time: 3:30 p.m. CST
Distance:5 ½ Furlongs
Purse:$53,000
Race 6 is a $53,000 event on the dirt covering 5 ½ furlongs. Look at Order Up and Gold Punch to do well on these terms.
Order Up is 5th, 3rd, 2nd, 1st, 9th, 2nd in six attempts. In his win, Order Up beat Courtman by 4 ½ lengths for a $40,000 purse on December 31.
He went stakes races after that win, but it wasn't the best idea. Order Up finished 9th in the $100,000 LA Bred Premier Prince Stakes.
In his next and most recent showing, Order Up placed 2nd for a $53,000 purse. That was encouraging.
Gold Punch is a one-time winner through 15 assignments. He placed 2nd in three straight outings going into Thursday.
The gelding most recently placed 2nd behind Cypriano by a neck for $52,000. It was a close call in this grade a few weeks earlier as well.
Expect Gold Punch to be the class of this field.
Race 7
(1) Prayforpeace
+600 (6/1)
(2) High Front
+250 (5/2)
(3) Coffee With Alex
+1200 (12/1)
(4) Roman Poet
+400 (4/1)
(5) Burninhunkoflove
+800 (8/1)
(6) Candy Landing
+800 (8/1)
(7) Ferociously
+400 (4/1)
(8) Seeking Sawyer
+600 (6/1)
Post Time: 3:59 p.m. CST
Distance: 5 ½ Furlongs
Purse:$47,000
5 ½ furlongs on the turf is what we have in Race 7 at Fair Grounds. This looks like a good one between the No. 7 and No. 2.
Ferociously should have a chance from the outside. He is 1st, 2nd in two career starts, with a win on debut in a $58,000 assignment.
In his next and most recent appearance, Ferociously placed 2nd behind 4 ¼ lengths for a $52,000 purse. He has to be involved in this one.
High Front won on his debut run on January 28 at Gulfstream Park. He won comfortably, clearing and drawing off for a 6 ½ length $60,000 win.
That was an impressive first-time start for High Front. In his current form, High Front has to be watched and considered at post time in Race 7.