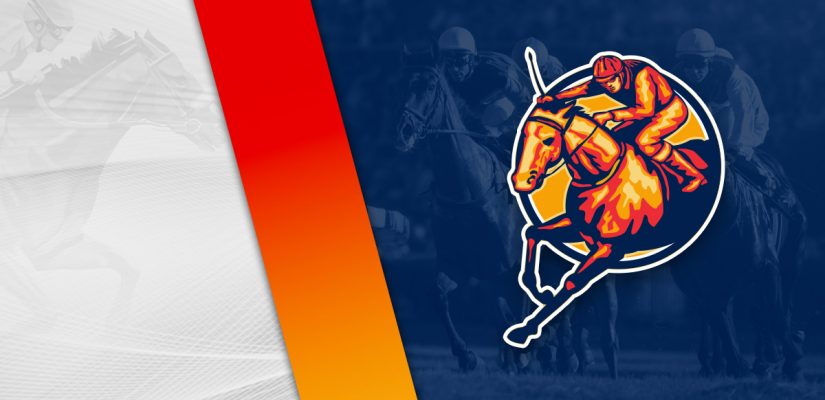 It's Derby Day Eve in New Orleans with the $1,000,000 Louisiana Derby (Gr. 2.) scheduled at Fair Grounds Race Course tomorrow afternoon.
That's a big one with a trip to the Kentucky Derby up for grabs. The team to finish 1st will receive 100 points, while 2nd is good for 50 points.
As far as Friday is concerned, there is a lot of racing on the board. There isn't a huge race on the docket, but plenty of action.
BetOnline has 16 racecourses in the US for wagering on Friday. You can bet from the east to the west to the south this afternoon and evening.
Our first look is at Fair Grounds Race Course. We'll be back tomorrow for Derby Day. On Friday, Fair Grounds has ten events worth $313,000 in prize money.
Head below for our best Fair Grounds picks on March 25, 2022.
Race 1
(1) Da Gold Room
+600 (6/1)
(3) Lookin High
+400 (4/1)
(4) Lt. Junior Grade
+500 (5/1)
(5) Paynt Battle
+800 (8/1)
(6) Desoto's War
+300 (3/1)
Post Time: 1:05 p.m. CST
Distance: 6 Furlongs
Purse:$20,000
The first race at Fair Grounds is a $20,000 event covering 6 furlongs on the dirt. Look at Desoto's War and Gemo Rain to have a big chance in this one.
Desoto's War is 2 for 12 and she was doing well before falling flat in his most recent attempt. He finished 2nd, 2nd, 1st, 7th in his previous four going into Friday.
Desoto's War had an $18,000 win on January 13 by 5 ½ lengths. Following the win, he didn't handle a $22,000 race too well.
Gemo Rain is 2 for 18 and can do better on Friday after finishing 2nd, 4th, 3rd, 3rd in four attempts. In his latest race, Gemo Rain showed 3rd for a $22,000 prize.
This was the same case on January 13 in a $19,000 assignment. He should have just enough to hold off Desoto's War.
Race 6
(1) Moment to Dream
+800 (8/1)
(2) Knights Sword
+1500 (15/1)
(3) Lil Adeau
+1500 (15/1)
(4) Canada's Customs
+300 (3/1)
(6) Basalt Street
+400 (4/1)
(7) Lake Marie
+600 (65/1)
(8) Non Binding
+1000 (10/1)
Post Time: 3:30 p.m. CST
Distance:5 ½ Furlongs
Purse:$53,000
Race 6 is a $53,000 assignment covering 5 ½ furlongs on the dirt. Won Day and Canada's Customs will be tough to beat in this spot.
Won Day is a one-time winner in six attempts, with a win on November 18 in a $38,000 race. Since then, Won Day is 5th, 4th, 2nd, 5th, 7th in five races.
In her most recent attempt, Won Day finished 7th for a $40,000 prize. She has better than what we've seen recently.
Canada's Customs has a win in six outings as well, with a 5 ¾ length win in a $55,000 event two races back. This was impressive form.
However, Canada's Customs fell off on March 10 in a $53,000 race. She finished 4th to prevent back-to-back wins. Against a beatable field like this, though, expect Canada's Customs to be good.
Race 7
(1) Goin' Good
+180 (9/5)
(3) Ghosting Kim
+800 (8/1)
(4) Onerollofthedice
+1200 (12/1)
(5) Assertive Style
+600 (6/1)
(7) Sail on Ellen
+500 (5/1)
Post Time: 3:59 p.m. CST
Distance: 5 ½ Furlongs
Purse:$49,000
Race 7 covers 5 ½ furlongs for a $49,000 purse on the turf. Look for Emro and Goin' Good to have a good presence in this assignment.
Emro is a perfect three for three in her career and is looking at another strong chance on Friday. She is coming off a $48,000 win on February 13 by 3 ¾ lengths in impressive form.
Before that win, Emro beat Taylor's Tourist by 2 ¾ lengths in the $400,000 Untapable Stakes at Kentucky Downs on September 15. You have to expect her to do well in this one.
Goin' Good should be tough a foe from the inside. She is 4 for 9 and has stakes experience on her resume as well.
In her previous four outings, Goin' Good has finished 1st, 1st, 8th, 2nd. She had a $120,000 half-length win on July 18 at Saratoga, but held out of the winner's circle since then.
Goin' Good most recently placed 2nd behind Elle Z by 1 ¼ lengths in the $75,000 Mardi Gras Stakes. She will be close, though the better value appears to be on Emro.