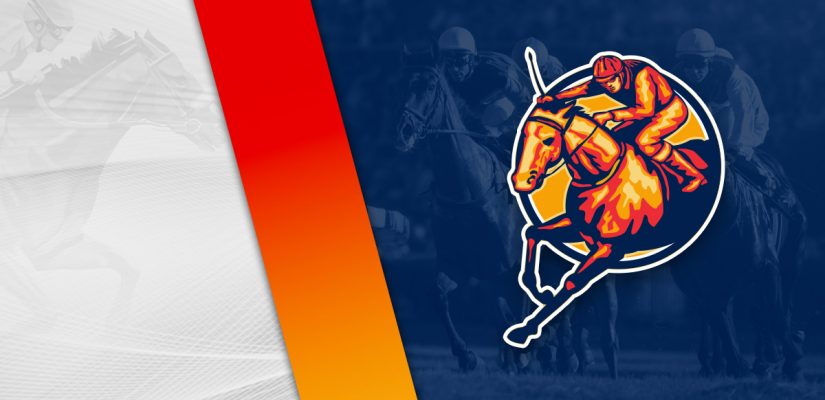 There is more horse racing action on Sunday, with at least 12 racecourses for wagering at the BetOnline racebook. We had a prep race on the Road to the Kentucky Derby yesterday in Tampa.
Classic Causeway went in for a wire-to-wire win to clear in the final furlong. It was a big run from Classic Causeway and puts him on the map for the Kentucky Derby in May. His team scores 50 points with the win.
For Sunday, we're heading to Oaklawn Park in Arkansas and Fair Grounds Race Course in New Orleans. Fair Grounds has nine races worth $240,000 on Sunday afternoon. Head below for our best Fair Grounds picks on March 13, 2022.
Race 1
(1) Josan (1A) Fighting Soldier
+2000 (20/1)
(2) Magic Lightning
+250 (5/2)
(3) Couyons Cause
+500 (5/1)
(4) Oak Hill Lg
+500 (5/1)
(6) Forty Three
+350 (7/2)
(7) Checkulater
+800 (8/1)
Post Time: 12:05 p.m. CST
Distance: 6 Furlongs
Purse:$23,000
The first race at Fair Grounds is a $23,000 event covering 6 furlongs on the dirt. Forty Three and Magic Lightning should be in the mood on Sunday.
Forty Three is 7th, 3rd, 3rd in three attempts. The gelding most recently showed 3rd for a $20,000 event on February 17. This came after Forty Three was 3rd for $17,000 a month earlier.
He has been competitive and should move up into the fold in this one. Magic Lightning is the most likely to oppose Forty Three in this one.
Magic Lightning is 2nd, 3rd, 5th, 2nd in four races. He most recently was in good form, placing 2nd behind Wicked Rose by 5 ¾ lengths in a $38,000 race.
Based on that form, Magic Lightning should be the best horse in this class. Down to $23,000, expect Magic Lightning to thrive on these terms.
Race 4
(1) Heals the Soul (1A) Federal Exchange
+350 (7/2)
(2) Bernie Special
+300 (3/1)
(3) Sun Striker
+250 (5/2)
(4) Golden V C
+2000 (20/1)
(5) Sweet Dreams Baby
+1000 (10/1)
(6) Spankhurst
+400 (4/1)
Post Time: 1:35 p.m. CST
Distance: 5 Furlongs
Purse:$22,000
Race 4 covers 5 furlongs on the turf for a $22,000 prize. Heals the Soul and Sun Striker rate well in this assignment.
Sun Striker is 5th, 5th, 1st, 3rd, 5th, 7th in six attempts. He had a 1 ½ length $28,000 win on August 27. Following the win, Sun Striker has fallen off.
In his most recent attempt, Sun Striker finished 7th for a $47,000 prize. All the way down to $22,000 considerations have to be made.
Heals the Soul is 2nd, 3rd, 1st in three assignments. In his latest race, he beat Admiral Truffles by 8 lengths in a $21,000 race.
This came after Heals the Soul showed 3rd for $36,000 on October 8, 2020. After a lengthy layoff, Heals the Soul blew the field away.
With greater improvement possible, Heals the Soul is a serious contender at this value price.
Race 9
(1) Co Conspirator
+800 (8/1)
(2) Joyful Candy
+2000 (20/1)
(4) Gran Muchaco
+1500 (15/1)
(6) I'm a Flashy Kid
+2000 (20/1)
(7) T G's Nelson
+1500 (15/1)
(8) Gorostieta's Love
+2000 (20/1)
(9) Cool Runnings
+600 (6/1)
(10) Herms Crown
+2000 (20/1)
(11) Dr. Benny
+800 (8/1)
(12) Steely Danza
+300 (3/1)
(13) B W P Special
+600 (6/1)
Post Time: 4:07 p.m. CST
Distance:6 Furlongs
Purse:$17,000
In the ninth race, Tee Burns and Steely Danza should be held in high regard. Race 9 is the final event on the schedule at Fair Grounds on Sunday afternoon.
Tee Burns is 6th, 2nd, 4th, 8th in four races going into Sunday. In his best performance, Tee Burns placed 2nd behind Belgrade by 6 lengths for a $32,000 purse on December 18.
Good things were expected following that promising performance, but the gelding dropped off to 8th most recently in a $24,000 assignment on February 17.
We'll have to see if a $17,000 race does it for Tee Burns. Steely Danza should be dangerous from the outside.
The No. 12 runner is consistent with four straight races placing 2nd. He most recently placed 2nd behind Wild for Wycliff by 6 ½ lengths for $20,000.
This came after placing behind Scary Larry by a half-length for $15,000. The value looks bettable on Steely Danza versus these foes.