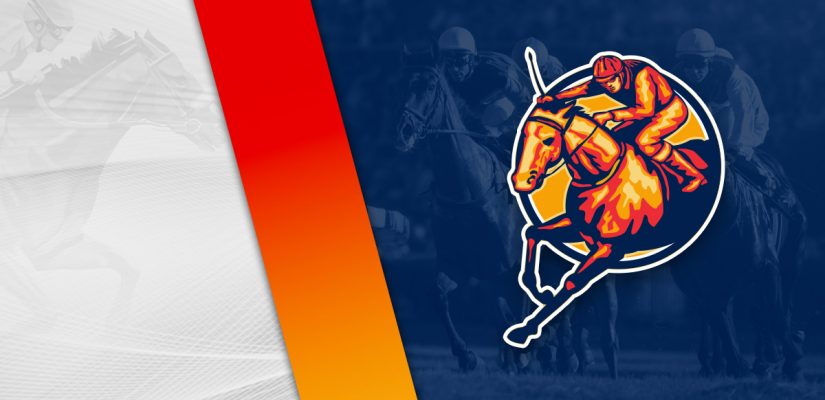 BetOnline is putting on ten thoroughbred race tracks for wagering on Thursday. There's a small $60,000 stakes race at Turf Paradise, but nothing to get too excited over. Remington Park will headline Friday racing in OKC.
Remington has five stakes races, with the feature the running of the $400,000 Remington Springboard Mile. That isn't the biggest race coming up, though.
Aqueduct Racetrack has the New York Stallion Series with two races, each running for $500,000 on Saturday afternoon in New York.
We're going to Laurel Park and Fair Grounds Race Course on Thursday. Fair Grounds has nine races with $212,000 in prize money available. Head below for free Fair Grounds Race Course picks on December 16, 2021.
Race 2
(1) Rank and File
+400 (4/1)
(2) Have No Fear
+450 (9/2)
(3) Gotham City Queen
+800 (8/1)
(5) Double Dare You
+400 (4/1)
(6) Winning Quality
+600 (6/1)
Post Time: 1:36 p.m. CST
Distance:5 ½ Furlongs
Purse:$17,000
Our first selection at Fair Grounds is a $17,000 event covering 5 ½ furlongs on the turf. Race 2 should be a good one between Have No Fear and Get None in the stretch run.
Have No Fear is 6 for 24 in her career, and has finished 1st, 6th, 2nd in her previous three looks on the track. She most recently struck on February 27 with a $57,000 win.
That was mightily impressive, with Have No Fear winning by 4 lengths. Have No Fear placed 2nd behind 6 ¼ lengths behind Shape of You for a $16,500 purse.
Get None is 12 for 28 in her career, and has finished 1st, 1st, 1st, 1st, 2nd, 1st, 5th in her previous seven attempts.
She was on a major run with four straight runs before that ended on October 1 at Woodbine in a $33,400 assignment. Get None responded in 5th on November 13 at Hawthorne for a $65,700 purse.
Down to $17,000, this should be a much easier time for Get None to score.
Race 4
(1) The Missing Piece
+450 (9/2)
(3) Carson's Princess
+450 (9/2)
(4) Joy of Treasure
+250 (5/2)
(6) Paytonsattheplate
+450 (9/2)
(7) Sariah Sariah
+500 (5/1)
Post Time: 2:38 p.m. CST
Distance: 1 Mile
Purse:$21,000
Race 4 is a mile race for a $21,000 purse on the turf. Joy of Treasure and The Missing Piece has to be on the shortlist to win this event.
Joy of Treasure is 2 for 23 in her career, and has finished 11th, 4th, 2nd in her last three outings. In Joy of Treasure's last attempt, she placed 2nd behind Good Penny by a neck for $56,000.
That was a good attempt from Joy of Treasure and she is down considerably in class for this assignment.
Prior to that race, Joy of Treasure finished 4th in a $24,000 event, so consistency has to be worked out still. She will have to be considered, and should win if she runs in her most recent form.
The Missing Piece has two wins in her career, and should have a big chance here. The mare finished 6th, 1st, 6th in her last three.
She was a winner on September 12 in a $9,500 assignment on September 12, and then dropped off to 6th in her last outing on November 26 for a $41,000 purse.
The Missing Piece has been all over in classes. This should be winnable opportunity, but Joy of Treasure probably has enough in the stretch at a mile.
Race 8
(1) Saratoga Pasodoble
+2000 (20/1)
(3) My Sweetness
+450 (9/2)
(6) Dreamworker
+600 (6/1)
(8) Swizzlecity
+450 (9/2)
(9) Bernabreezy
+1000 (10/1)
Post Time: 4:42 p.m. CST
Distance:1 Mile
Purse:$40,000
Race 8 looks like a good spot for value at Fair Grounds. My Sweetness and Shishito should have a strong chance at a winning performance on Thursday.
My Sweetness has finished 6th, 7th in her career, and should get better results on Thursday. It may be so good that My Sweetness goes to the winner's circle in this race.
My Sweetness opened her career at Keeneland going 6th for a $65,700 purse, and then finished 7th on November 20 at Churchill Downs for a $120,000 prize.
Shishito opened on October 19 at Presque Isle Downs and raced fine. She placed 2nd behind Kitten's Collusion by 1 ¼ lengths in a $30,050 assignment in that one.
Expect her to be close in this one, but I think the better value has to be with My Sweetness in this assignment.
After racing against $65,700 and $120,000 competition, My Sweetness has to be worth considering in a $40,000 race. You are going to be getting considerable value with the No. 3.