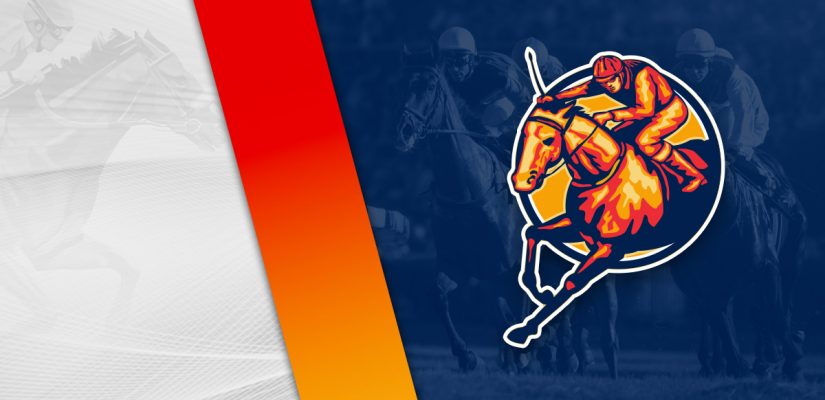 We're off and running on Saturday with seven racecourses available for wagering at BetOnline. That goes for the thoroughbred circuit in the US.
You can find more options overseas in the UK, South Africa, and Ireland on Sunday. Those are some early cards for us on time in North America.
The big stake race on Sunday in the US is the $125,000 Queens County at Aqueduct Racetrack. Aqueduct is also running the $100,000 Gravesend Stakes this afternoon.
That's all for stakes racing on the Sunday before Christmas. The next stakes event will be the $100,000 H. Allen Jenkins on Christmas Eve at Gulfstream Park.
Our first look is at Fair Grounds Race Course in New Orleans. Fair Grounds has nine races worth $233,000 in prize money on Sunday. Head below for our free Fair Grounds Race Course picks on December 19, 2021.
Race 2
(1) Yankee Hail Cat
+800 (8/1)
(2) El Mic Tiesun
+300 (3/1)
(3) Plemmonston
+180 (9/5)
(4) Oxbow Wind
+800 (8/1)
(5) Coal Town Road
+200 (2/1)
(6) Dignified N Krafty
+2000 (20/1)
Post Time: 1:35 p.m. CST
Distance:6 Furlongs
Purse:$15,000
Race 2 at Fair Grounds is a $15,000 event covering 6 furlongs on the dirt. Coal Town Road and Plemmonston should have a strong presence.
Coal Town Road is winless in four career races, finishing 10th, 8th, 7th, 2nd in four events. In his most recent outing, Coal Town Road placed 2nd behind Mommas Boy Otis by 9 lengths for a $11,500 purse.
This was after going 7th on October 24 for a $22,000 purse. After a solid showing at $11,500 is Coal Town Road ready to go up to $15,000? He's likely going to have trouble with one horse again.
Plemmonston has finished 6th, 4th, 4th in three attempts. In his latest attempt, Plemmonston finished 4th for a $18,000 purse on November 18.
That was a decent go at it, and he's in an easy race at this event. I'd back the No. 3 to go in.
Race 3
(1) Custom Kat
+450 (9/2)
(2) Makati Phil
+600 (6/1)
(3) Creole Charlie
+250 (5/2)
(4) Wicked Alex
+1500 (15/1)
(5) Dapper Dan Man
+1500 (15/1)
(6) Gallant Star
+450 (9/2)
Post Time: 2:05 p.m. CST
Distance: 6 Furlongs
Purse:$17,000
Race 3 is a $17,000 event covering 6 furlongs on the dirt. I'd give consideration for Gallant Star and Creole Charlie to win.
Gallant Star is 2 for 7 and has finished 6th, 1st, 5th in his last three assignments. Two races back, Gallant Star beat Bernie Special by a neck for a $23,000 purse.
He couldn't follow up, finishing 5th on June 1 in a $24,000 race. That was disappointing, with a familiar nemesis finishing 3 lengths ahead for 4th.
Creole Charlie finished 4th in that one, and has responded nicely since then. He's finished 1st, 2nd in his last two attempts.
Creole Charlie defeated Grief by 1 ¾ lengths for a $12,500 purse on September 18, and then placed 2nd behind Micajah by a half-length in a $17,000 assignment most recently on November 28.
He looked well tuned to score a win versus this competition on Sunday.
Race 7
(1) Clara Peeters
+180 (8/5)
(2) Russian Mafia
+300 (3/1)
(3) Mom's Red Lipstick
+800 (8/1)
(4) Apple Dapple
+800 (8/1)
(5) Elke Do Jaguarete
+500 (5/1)
(6) Adelaide Miss
+450 (9/2)
(9) Good Penny
+450 (9/2)
Post Time: 4:05 p.m. CST
Distance:1 Mile
Purse:$42,000
Race 7 goes for a mile on the turf with a $42,000 prize up for grabs. Look for Russian Mafia and Clara Peeters to have a strong presence in this event.
Russian Mafia is 6 for 28 in her career, and finished 8th, 6th, 3rd in her previous three attempts. In her last outing, Russian Mafia showed 3rd for a $42,000 purse on November 26.
Expert her to run close, with Clara Peeters getting involved in the stretch run. She is going to have a chance on these terms. Clara Peeters is a three-time winner and a consistent type.
The mare has finished 3rd, 3rd, 2nd in her previous three trips. In her last outing, Clara Peeters placed 2nd behind Princess Fawzia by 1 ¼ lengths for a $94,000 purse. That was impressive and the same form will be more than enough here.