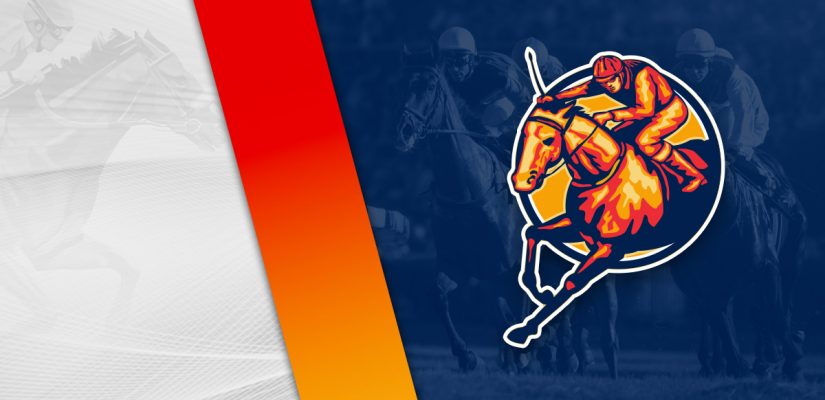 We're running on the racetrack on Thursday with a decent card of seven thoroughbred racecourses at BetOnline. Woodbine, Fair Grounds, and Aqueduct Racetrack are the most notable tracks that have cards at the racebook this afternoon. It's also nice to see Turfway Park in Kentucky back on the horse racing schedule.
Along with Turfway Park opening their meet, Oaklawn Park will return this weekend as well. They have the feature on Friday with the running of the $150,000 Advent Stakes. The feature of the weekend is at Aqueduct Racetrack. They have the $750,000 Cigar Mile Handicap (Gr. 1).
I'm heading to Fair Grounds Race Course in New Orleans for my first look on Thursday afternoon. Fair Grounds has nine races worth $281,000 on this card. Head below for our free Fair Grounds picks on December 2, 2021.
Race 1
(1) Havinfunyet (1A) Glance
+250 (5/2)
(2) Seriously Sassy
+1200 (12/1)
(3) Northern Alliance
+350 (7/2)
(4) Angel of Verdun
+400 (4/1)
(5) Quinn Ella
+200 (2/1)
(6) Sunday Scheming
+800 (8/1)
Post Time: 1:05 p.m. CST
Distance:7 ½ Furlongs
Purse:$17,000
The first event at Fair Grounds covers 7 ½ furlongs on the turf for a $17,000 purse. Glance and Quinn Ella should have a big say in the final result.
Glance is 7 for 32 in her career, with finishes in the top-2 in five of his previous six attempts. That streak came to an end in her most recent attempt on September 18.
She went 2nd, 2nd, 4th in her last three attempts. Glance placed 2nd behind Quinn Murphy by ¾ lengths for a $29,000 prize on September 1.
The consistency ended going 4th on September 18 for a $29,000 purse, so it's down in grade on Thursday.
Quinn Ella is 7 for 28 in her career, and has finished 1st, 1st, 3rd, 2nd, 1st in her last five attempts. The filly beat Aura by ¾ lengths for a $36,360 purse in her last go on November 13.
This was after placing 2nd behind Island Hideaway by 2 ¼ lengths for a $36,300 prize. Expect Quinn Ella to handle this one Thursday.
Race 6
(1) Sweet N Sassy
+600 (6/1)
(3) Mystique Saboteur
+800 (8/1)
(4) Maxine Machine
+300 (3/1)
(5) Candy Raid
+2000 (20/1)
(6) Boxing Day
+450 (9/2)
(7) Triple Tiara
+500 (5/1)
Post Time: 3:40 p.m. CST
Distance:1 Mile
Purse:$41,000
Seven horses are expected to travel a mile for a $41,000 purse on the turf. Boxing Day and Yin Yang should have the best chance to go in with a win.
Boxing Day has finished 1st, 12th in her career. She opened her career with an impressive win at Kentucky Downs by 1 ¼ lengths over Jazz Time Girl for a $135,000 purse.
However, Boxing Day fell off, though a much tougher challenge in the $200,000 JPMorgan Chase Jessamine Stakes (Gr. 2) on October 13. Down to $41,000 Boxing Day must be taken seriously.
Yin Yang has finished 1st, 2nd, 3rd in three career attempts. The $160,000 filly can run and showed it in her opener.
Yin Yang defeated Bali Kuta by a neck for a $51,000 purse on July 3. In her latest attempt, Yin Yang showed 3rd for a $86,000 prize. That wasn't a bad go for Yin Yang.
Boxing Day is going to be fighting hard from the outside, but I think Yin Yang can hold on in the final furlong for a win.
Race 7
(1) We All See It
+300 (3/1)
(3) Naval Aviator
+350 (7/2)
(4) Formal Order
+2000 (20/1)
(6) Best of Cupid
+2000 (20/1)
Post Time: 4:11 p.m. CST
Distance:1 1/16 Miles
Purse:$46,000
Race 7 is a 1 1/16 mile event for a $46,000 purse. Look at We All See It and Trafalgar to put together a big performance for a win at Fair Grounds.
We All See It has finished 3rd, 6th, 1st in three outings, with a winning performance in his last attempt on November 4. He defeated Ronnie's Vice by 11 ¼ lengths in a blowout for a $34,000 purse.
Prior to that run, We All See It finished 6th for a $51,000 purse on August 13. He was incapable of keeping up in a higher class there, but his latest effort indicates that he should be competitive.
Trafalgar has finished 2nd, 1st in two attempts. He placed 2nd behind Classic Causeway by 6 ½ lengths for a $100,000 purse, and then came through on October 2 at Churchill Downs.
Trafalgar edged away for a 2 ¼ length win in a $120,000 event. That was an impressive bid. The $310,000 colt continues to look good in morning workouts and should carry on Thursday afternoon.