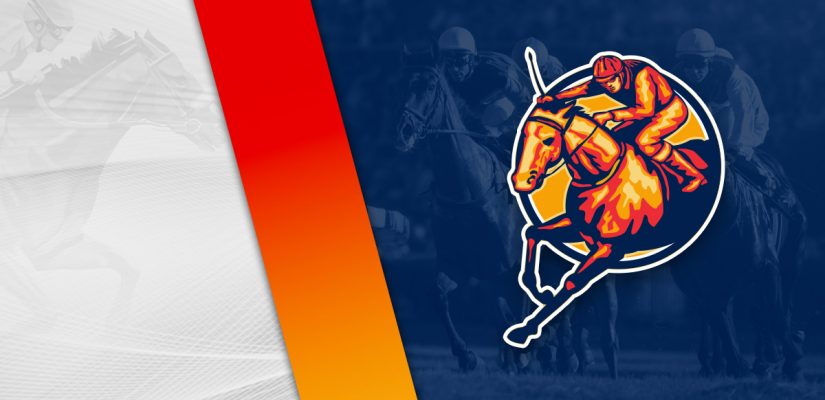 Saturday is Cigar Mile Day at Aqueduct Racetrack in New York. The Cigar Mile should be a good wide-open race at Aqueduct on Saturday afternoon. It's the feature event of the day worth $750,000 on the dirt. This isn't the only stakes race today.
There are several stakes events, including at Fair Grounds where there is one small $75,000 race. I have Aqueduct and Fair Grounds Race Course tickets for Saturday. BetOnline has at least 14 options for wagering today.
For our Cigar Mile and Aqueduct picks, check out the Aqueduct Racetrack page. Fair Grounds has nine races worth $399,000 on Saturday. Head below for our free Fair Grounds Race Course picks on December 4, 2021.
Race 1
(1) Taken Back
+2000 (20/1)
(2) Social Misfit
+600 (6/1)
(4) Tune My Guitar
+600 (6/1)
(5) Taking Notes
+600 (6/1)
(6) Guitar Slim
+250 (5/2)
(7) Star Banjo
+400 (4/1)
Post Time: 1:05 p.m. CST
Distance:1 Mile 70 Yards
Purse:$17,000
The first race at Fair Grounds is a $17,000 event covering a mile and 70 yards. Binding and Guitar Slim are the top runners to watch in this one.
Binding is 6 for 38 in his career, with the gelding enjoying a potential chance to go in for the first time since May 26 on Saturday.
He's gone 1st, 4th, 3rd, 2nd, 2nd in five attempts. In the win, Binding beat Thetrashmanscoming by a half length for a $8,000 purse.
In his last attempt, Binding placed 2nd behind Archie by a head for a $12,500 prize. That was encouraging, but will have to deal with a strong runner in Guitar Slim.
Guitar Slim is 3 for 10 in his career, and has finished 7th, 6th, 1st in his last three. In his last attempt, Guitar Slim defeated Commander Scott by 2 lengths in a $17,000 assignment on November 26.
If Guitar Slim can hit the repeat button with that effort, it should be enough to top this field.
Race 2
(1) Moment of Stardom
+350 (7/2)
(3) Apache Tears
+300 (3/1)
(4) Port O' Call
+1000 (10/1)
(5) Everlovinghand
+200 (2/1)
(6) Enchanted Moon
+2000 (20/1)
(7) Judgmental
+2000 (20/1)
Post Time: 1:36 p.m. CST
Distance:1 Mile
Purse:$40,000
The second race at Fair Grounds covers a mile for a $40,000 purse on the turf. Apache Tears and Everlovinghand should have a good run in this one.
Apache Tears is winless in five attempts, finishing 7th, 5th, 9th, 6th, 2nd in five races. He is coming off a strong performance, placing 2nd behind Call Me Later by 1 ¼ lengths for a $30,00 race.
That was the best attempt of his career. A race earlier, Apache Tears finished 6th in a $135,000 assignment on September 6. The drop in class helped Apache Tears.
Everlovinghand is winless in eight attempts, and has gone 2nd, 4th, 2nd, 4th in his last four outings. He placed 2nd behind Deer Crossing by 2 ¼ lengths on May 27 for a $22,000 purse.
In his last attempt, Everlovinghand finished 4th in a $35,000 race on October 28. This race might be up in class to $40,000, but the competition isn't tough.
I would side towards Apache Tears given the better value, though. He has history against much tougher foes than this and should have a big chance.
Race 4
(2) Dowagiac Chief
+200 (2/1)
(3) Costello's Kitten
+800 (8/1)
(6) Countrified
+800 (8/1)
Post Time: 2:38 p.m. CST
Distance:1 1/16 Miles
Purse:$41,000
Race 4 is a $41,000 event covering 1 1/16 miles on the turf. Consider Grael and Dowagiac Chief on these terms Saturday afternoon.
Grael has finished 3rd, 1st in his career. He opened as a rookie on August 15 at Ellis Park, showing 3rd for a $51,000 purse.
He followed up to do better on September 11 at Kentucky Downs. Grael beat Kung Curlin by 1 ¾ lengths for a $135,000 purse. That was impressive.
Dowagiac Chief has finished 6th, 4th, 7th, 1st, 5th in five attempts. He beat Let My People Go by a half length in impressive form on September 12, and then stakes raced in his last outing on October 10.
That didn't go as well, with Dowagiac Chief finishing 5th in the $200,000 Castle & Key Bourbon Stakes (Gr. 2). He looks dangerous at this level for a $41,000 purse, though.